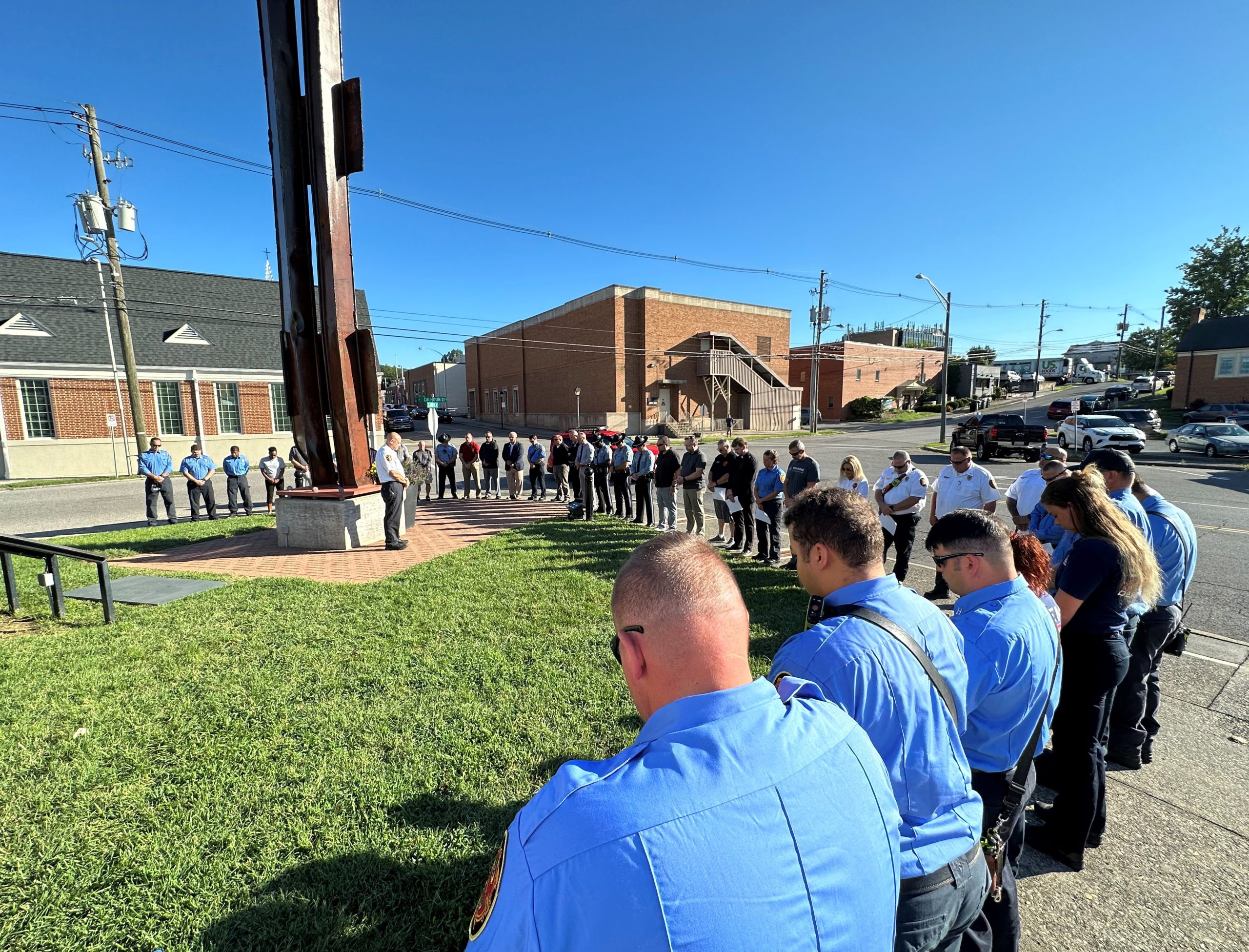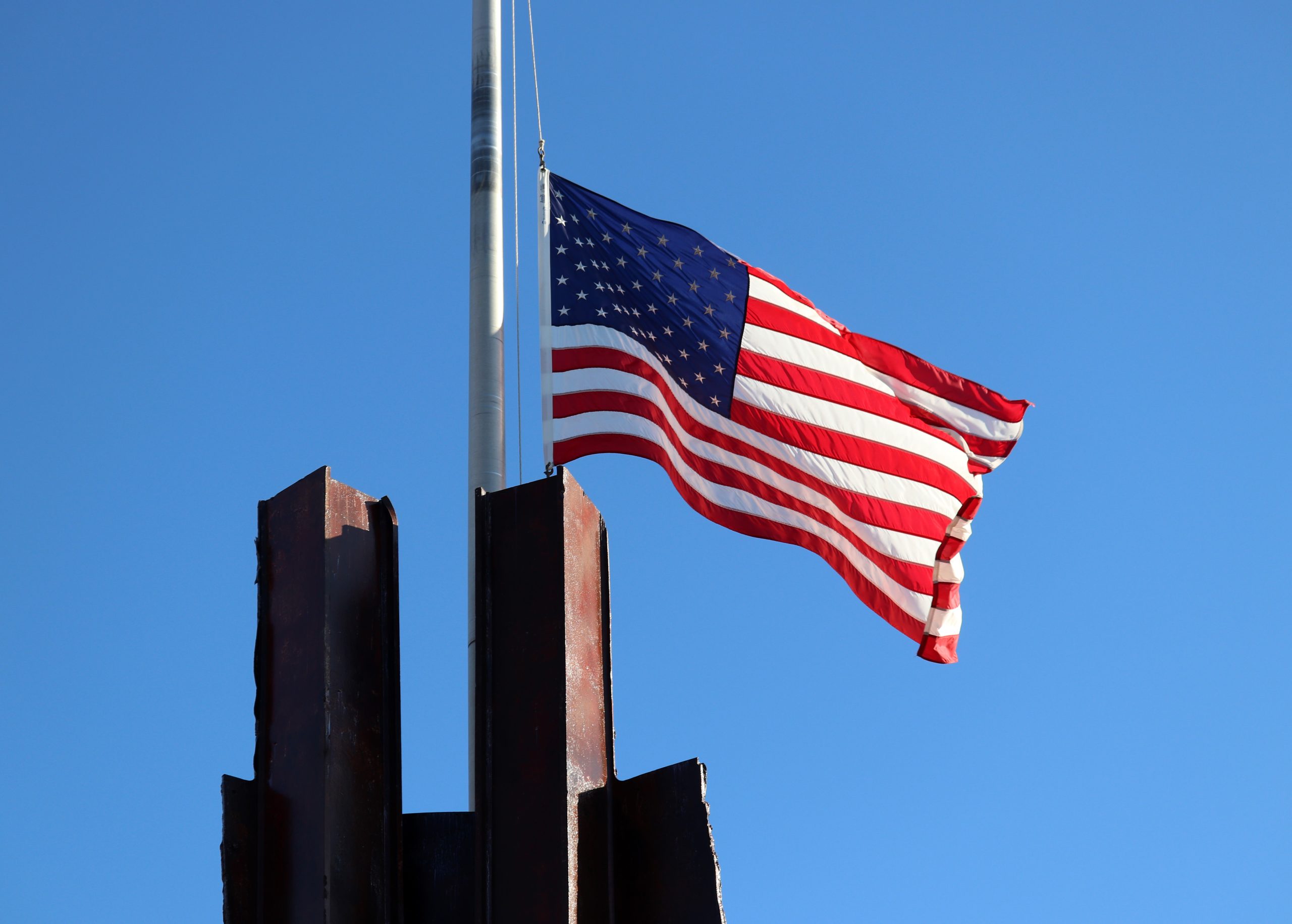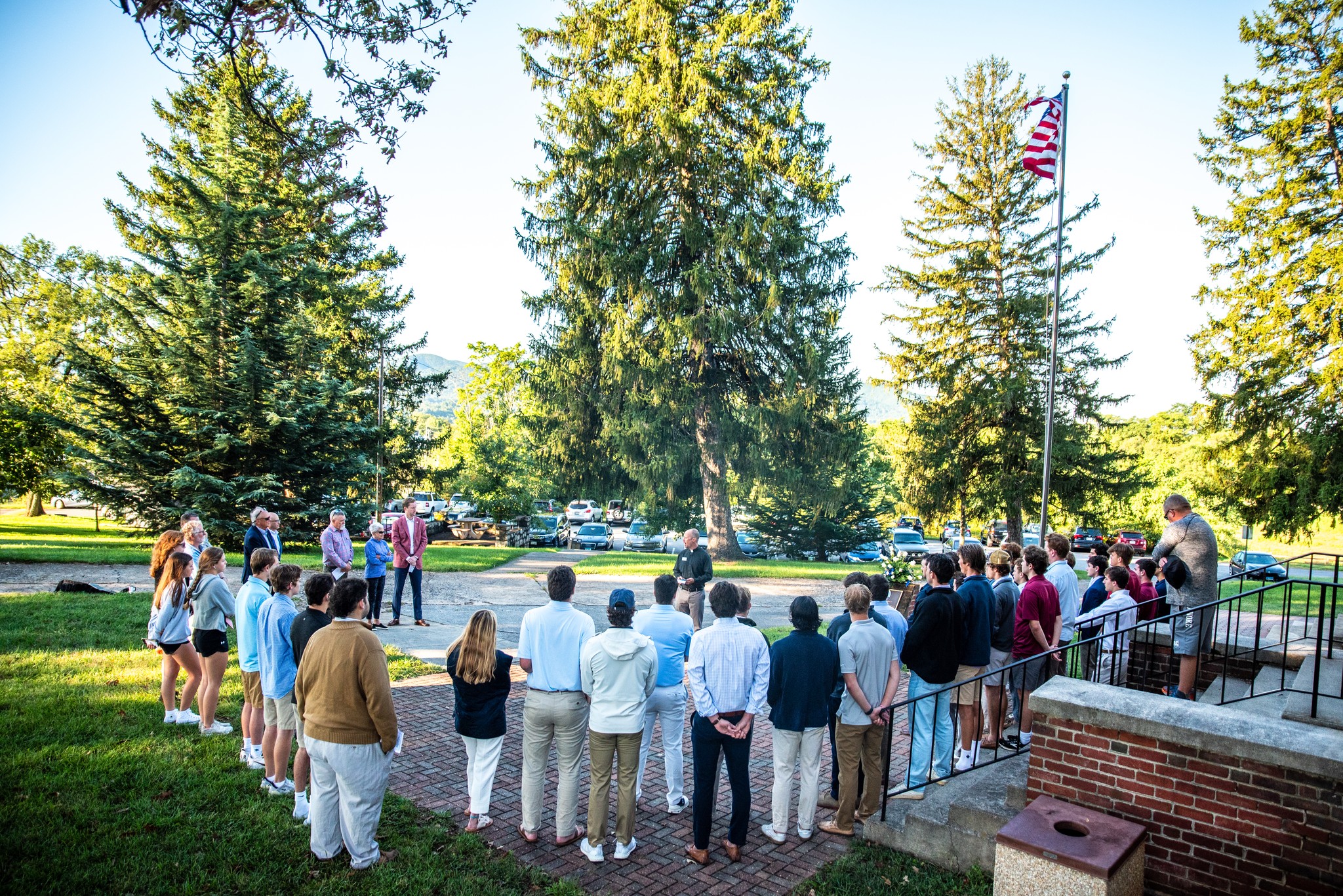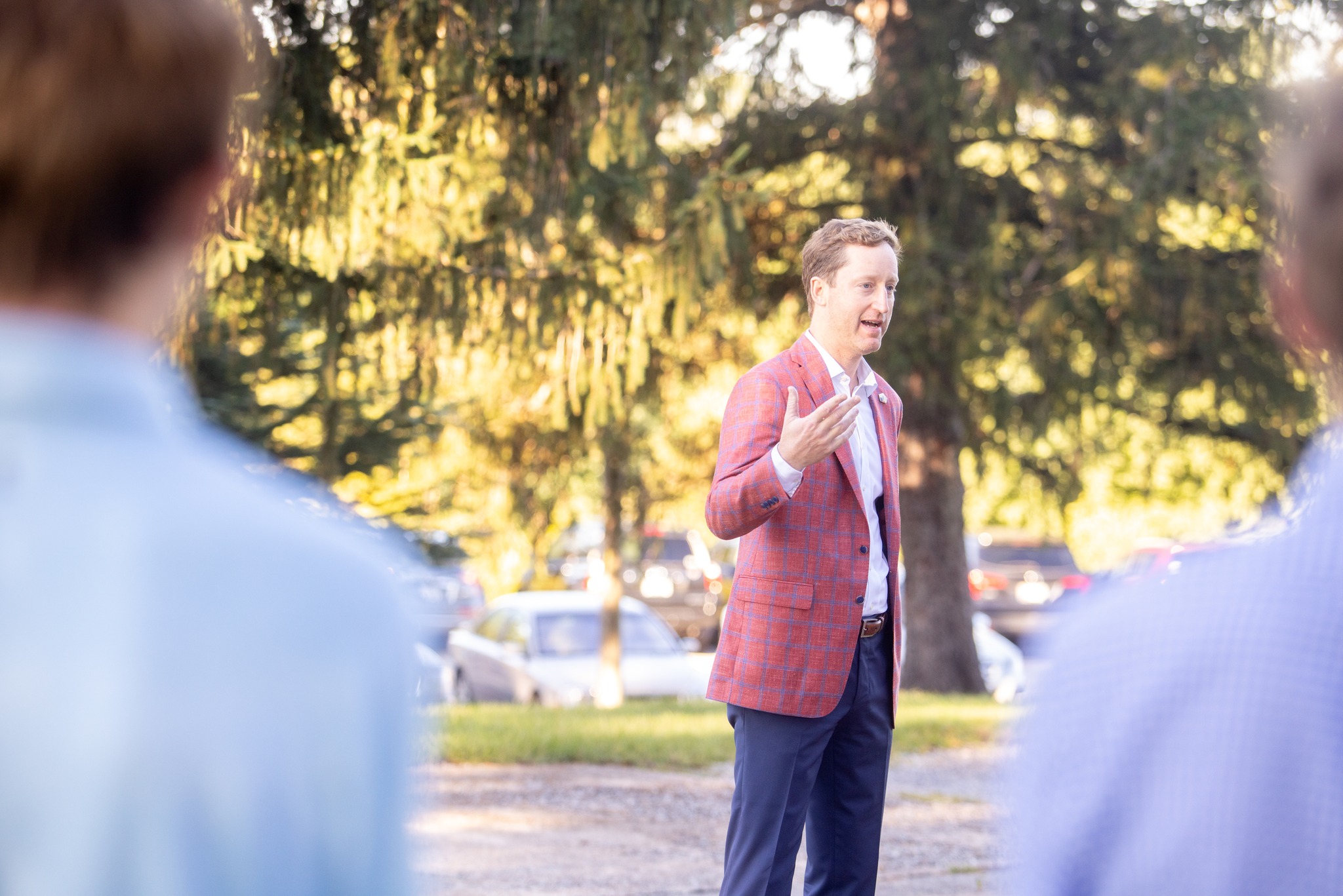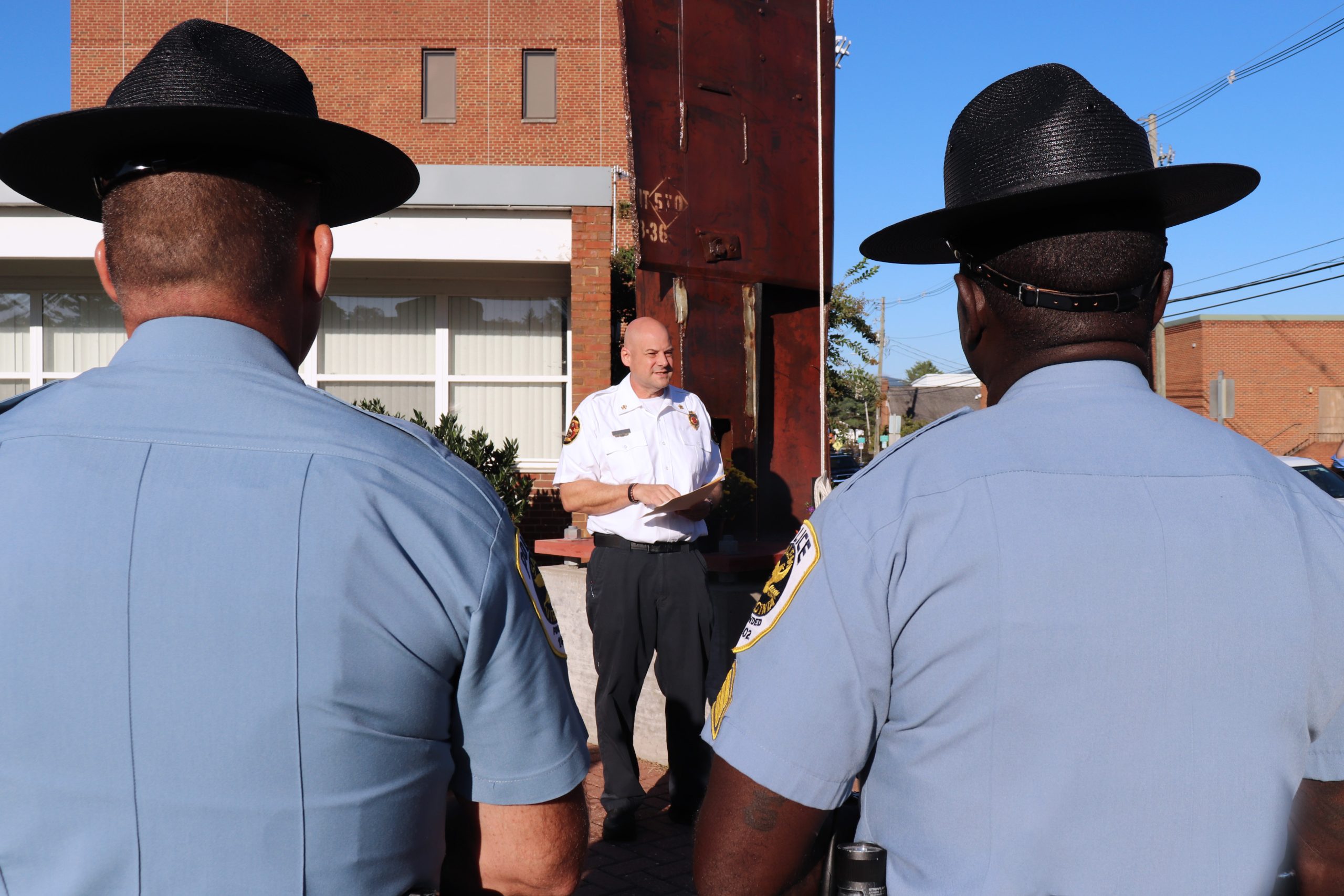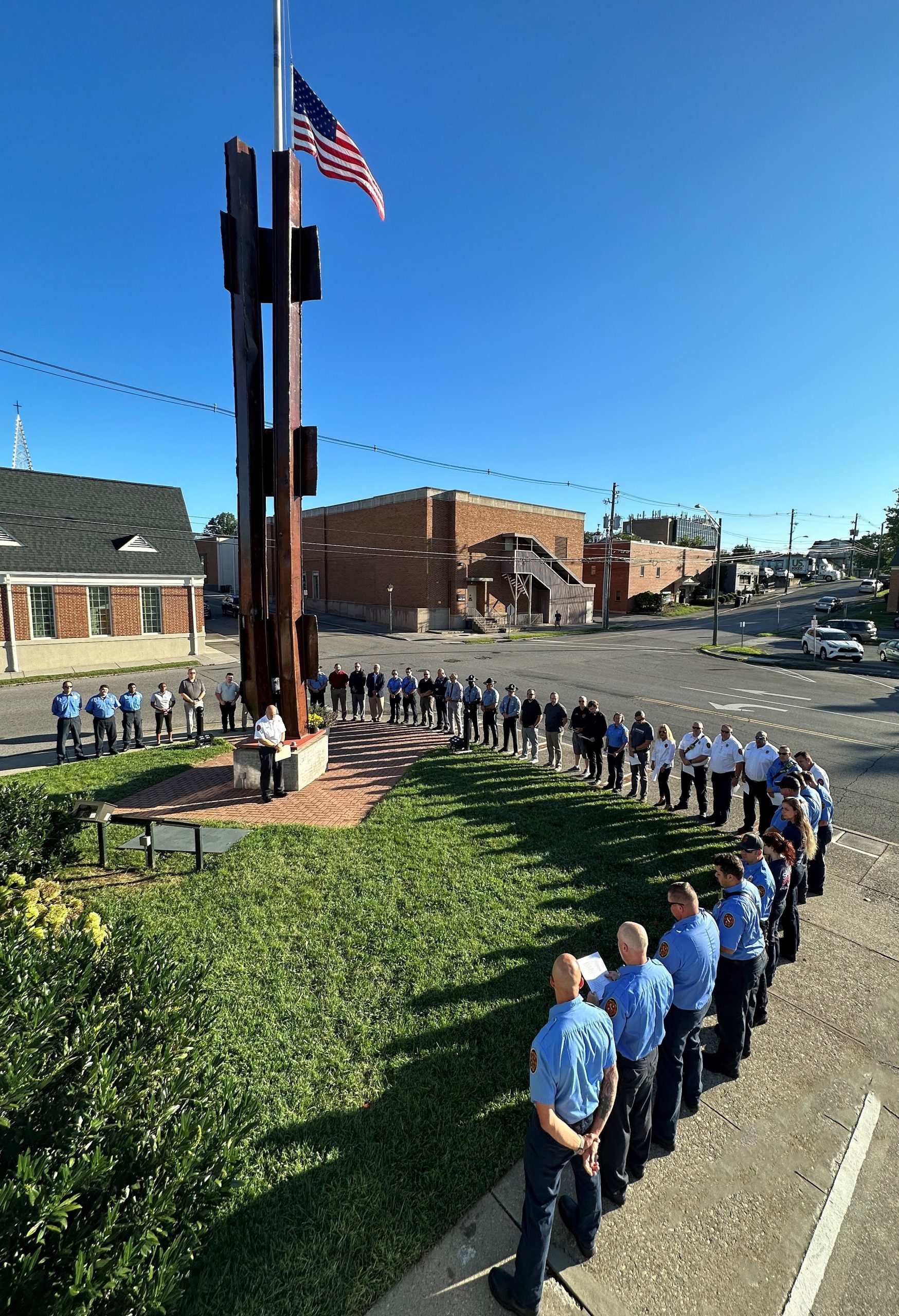 Aila Boyd
aboyd@mainstreetnewspapers.com 
The 22nd anniversary of the 9/11 attacks was remembered on Monday in Salem with several events. 
Salem's first responders, including firefighters, police officers, medics and other support staff, paid tribute to the fallen at the 9/11 Memorial at Salem Fire Station Number 1 Monday morning. Attendees formed a semi-circle around the base of the memorial to honor those who died as a result of the attacks. The names of all 343 firefighters who died on Sept. 11, 2001 were recited by those in attendance. A moment of silence and closing prayer were also part of the ceremony. 
"The steel beam in Downtown Salem is from the north tower that was attacked in 2001. It was removed from Old Virginia Brick, restored by crews at the Salem Street Department shops and anchored on the city's Public Safety corner in 2015. The memorial was formally dedicated on September 11 of that same year. Today's attendees, that included Councilman Bill Jones and Hunter Holliday, also honored those who have died since that day due to health complications. That total is now greater than the 343 who died in the initial twin towers attacks," the city said. 
At Roanoke College, Josh Mattox, a 2001 graduate of the college, joined members of the campus at Sigma Chi house on Monday morning for an annual ceremony to honor those who died from the attacks, including Steven "Jet" LaMantia, a 1985 graduate. Mattox escaped the World Trade Center on Sept. 11, 2001. 
Mattox had just arrived for training at Morgan Stanley in the South Tower when the attacks began that morning. Opting to take the stairs instead of the elevator, he was still more than 40 floors from the ground when the second plane struck the South Tower. At the ceremony, he recounted his harrowing escape and said that 22 years later, he still often wonders why he made it out alive when so many were lost.
"Those victims included LaMantia, who worked as a bond broker for Cantor Fitzgerald on the 105th floor of the North Tower. When he died in the terrorist attacks at age 38, LaMantia left behind his wife, Kim (Stewart) LaMantia '86, and their two children. LaMantia is remembered for his love of Roanoke College and devotion to his Sigma Chi brothers, and for his unwavering positivity and enthusiasm for life," the college said.
Roanoke County and WoodmenLife partnered to dedicate a new flagpole and flat in honor and remembrance of the attacks. The dedication included the Roanoke County Color Guard, which raised the flag and tolled the bell. Speakers at the event included Martha Hooker, chair of the Roanoke County Board of Supervisors, Marla Baker and Steve Bishop, from WoodmenLife. The event was held at the Roanoke County Stormwater Operations Facility on Kessler Mill Road in Salem at 9:30 a.m.
Courtesy of City of Salem