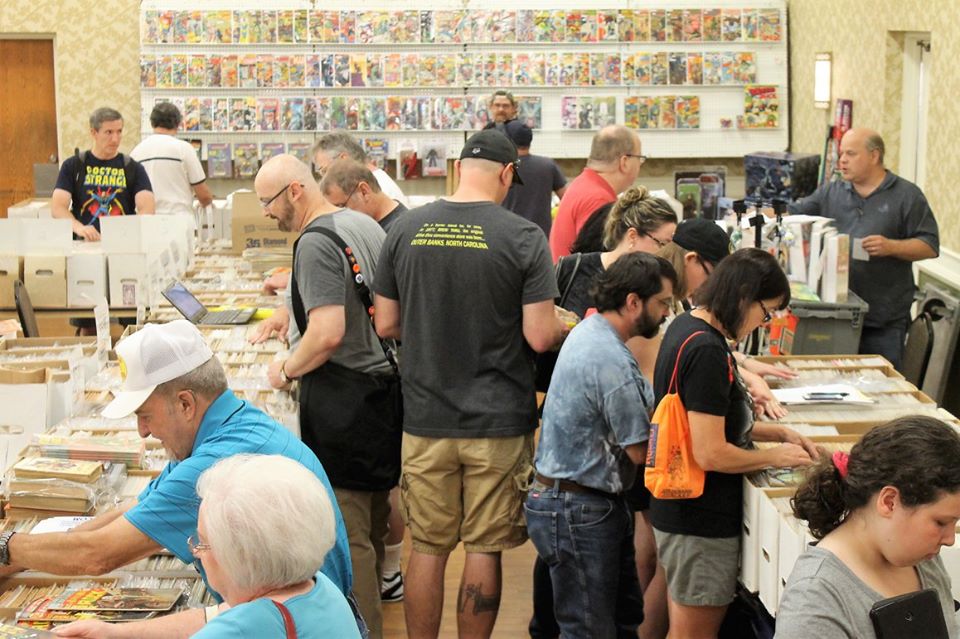 ---
The Virginia Vintage Comic and Collectibles Show will return to the Salem Civic Center for a 23rd year on August 22. The show is Virginia's longest-running comic book event and was started by Roger and Nancy Mannon of Floyd in 1998. "There are a lot of comic book shows now, and most of them feature some vintage comic books, but we are one of the few primarily dedicated to the older material," Roger said.
Because of the unique nature of the show and its vintage emphasis, the event has grown from a local to a national event, attracting vendors and collectors from 15 states as far away as Florida and New York.
This year that number is expected to increase as a vendor from Arizona plans to attend.
Vintage comics have a historical and nostalgic importance, but many collectors are interested because some old comic books have become extremely valuable. A box of 1930s and 1940s comic books found in Martinsville a few years ago auctioned for more than $3 million.
"A few key vintage comics have been sold for more than a million dollars each," Mannon said. "But you can find thousands of old comics at our show for only a few dollars."
Comic books were a staple of American popular culture during the 1940s through the 1960s, which comprise what collectors call the "Golden Age" and "Silver Age" of comic books. In recent years, that interest has reignited as Hollywood has developed movie and television franchises using iconic comic book superheroes as source material. Superman, Batman, the Avengers, and Spider-Man have inspired blockbuster action movies, and now, even some of the minor characters are becoming household names.
This year, the show is impacted by the coronavirus pandemic, and vendors and collectors will have to adhere to strict guidelines, with mandatory masks and social distancing.
Show hours are 10 a.m. to 4 p.m. Admission is a vintage-era $3 for adults, with children 12-and under allowed to enter for free. The Salem Civic center is located at 1001 Roanoke Blvd.
For additional information, call (540)-789-7056 or (540) 320-7056. Daily updates will be posted at Facebook.com/virginiavintagecomics andcollectiblesshow.
Submitted by Roger Mannon