By Brian Hoffman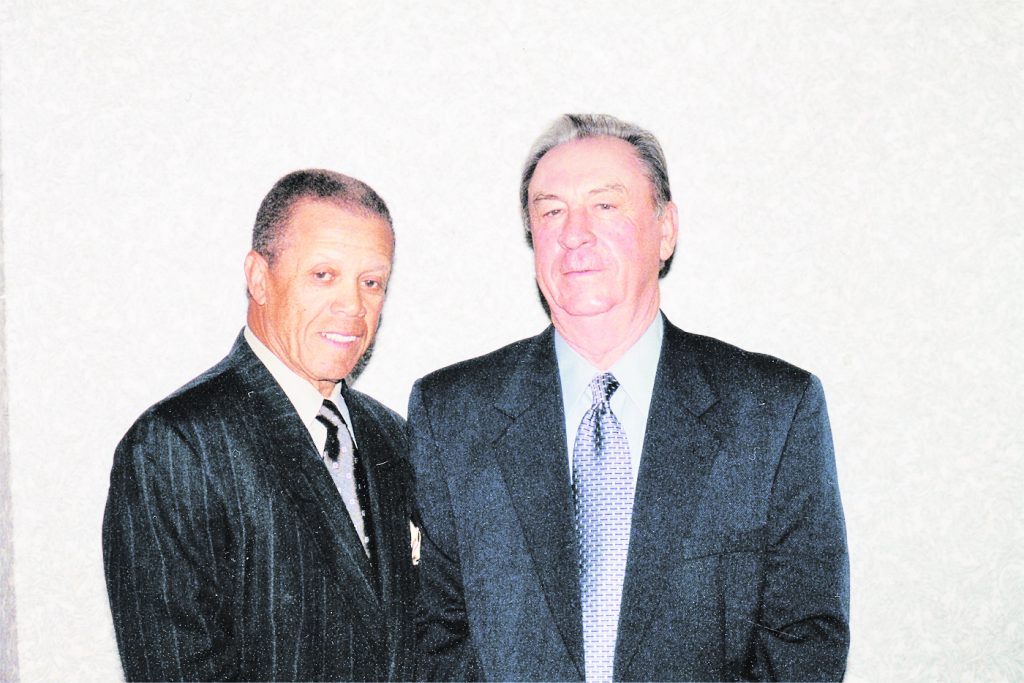 His nickname was "Big D" and he was bigger than life in Craig County. Dallas Fisher, who died Sunday at 89, was the face of Craig County sports for many years and also a well-know member of the baseball community in the Roanoke valley.
Born in the "Happy Hollow" section of the county, Fisher was a standout player at Maywood High School and then went on to a 54-4 pitching record for New Castle in the old Virginia Amateur League. He signed a contract with the Boston (now Atlanta) Braves in 1952 and played for the Welch Miners in West Virginia that season.
After a three year stint in the United States Army from 1953-55 Dallas was offered a contract with the St. Louis Cardinals but chose to take a job with General Electric in Salem. During that time he continued to play baseball for the Appalachian League's Salem Rebels in 1956, followed by a stint as a coach for Virginia Foundry in the Virginia Mountain League.
After his playing days Dallas continued to stay around the ballparks of Southwest Virginia. He coached Little League ball and was an assistant coach for many years at New Castle and Craig County High School.
"He's been an inspiration for our baseball team," said Craig County athletic director Carrie Hutton. "We had a parking space for him where could watch the games from his car when his health started to decline. Even then he would have the kids come over to the car and give them advice and instruction. He was truly a legend in his own time."
Dallas was inducted into the Salem-Roanoke Baseball Hall of Fame in 2002 where he gave a heart-warming acceptance speech that is still regarded as one of the best in the many years of the organization.
Dallas was a personal friend of mine and I always made a point of visiting when I saw him at an event. He'll be greatly missed by baseball folks from all over.
HIGHFILL FIELD
The athletic field at William Byrd High School was officially named for former Terrier football and soccer coach Jeff Highfill at a halftime ceremony of the Byrd football game last Friday night.
Highfill is a Salem native and Andrew Lewis High School graduate who played for coach Eddie Joyce during his days at Lewis. Jeff's wife Katie is a former Andrew Lewis cheerleader and the Highfill family is well-known in Salem. Jeff has three brothers and four sisters and many participated in athletics. His sister Susan was a standout basketball player at Lewis and the all-time leading scorer for Roanoke College.
Jeff had 40 family members attend the ceremony Friday, including son Jeff, Jr. who brought his family all the way from Arkansas, where he is a member of the United States Federal Bureau of Investigation. The field is now named for Highfill at the stadium named in honor of Robert A. Patterson, a long-time principal at Byrd who was also a football coach at Andrew Lewis.
"It's special to have my name associated with Mr. Patterson," said Highfill.
Others who attended included Salem's Bayes Wilson, who was Salem High's first principal, and Jeff's long-time assistant George George, another Salem resident. Highfill also mentioned former Lewis assistant Dale Foster, who wasn't able to attend due health concerns.
"I owe a lot to people like Dale, Bob Patterson and Bayes Wilson," said Highfill. "This would have never been possible if they hadn't gone to bat for me."
WILKES IS TOP SoCON FRESHMAN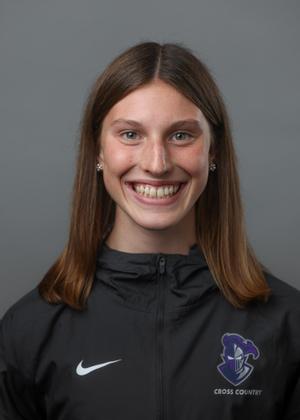 Glenvar grad Carly Wilkes is making a name for herself at Furman University in South Carolina after a storied career running distance events in high school. Last Sunday she was the top female finisher in the Southern Conference Cross Country Championships at the Johns Island County Park in Johns Island, SC.
The Furman men's and women's cross country teams continued their decade of dominance by sweeping the team titles for the tenth-consecutive year. Wilkes was honored as the women's Freshman of the Year, giving Furman its third-consecutive rookie of the year award on the women's side. Carly crossed the line in 17:26.4 to finish eighth and earn a spot on the All-SoCon second team.