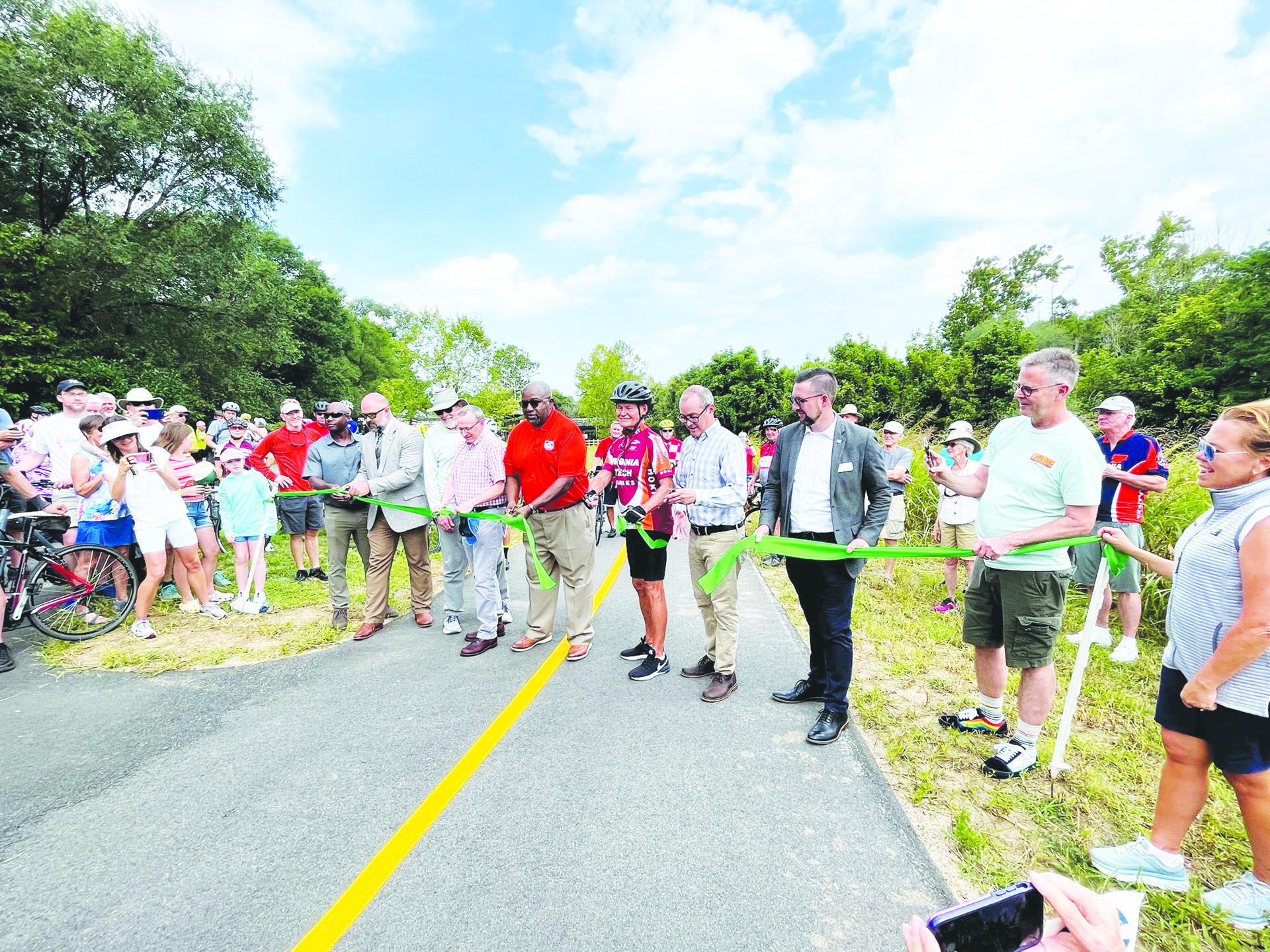 Section provides continuous connection between Roanoke and Salem
The long-awaited "Bridge the Gap" section of the Roanoke River Greenway, connecting the current Bridge St Trailhead with the section along Aerial Way, officially opened on Friday, July 28 with a ribbon-cutting ceremony. 
The new 1-mile stretch starts at the Norfolk Southern Materials Yard, crossing the Roanoke River via a 270-foot pedestrian bridge, the longest bridge in the greenway network. The section then continues along the river to the Bridge Street Trailhead. With this new section, that makes over 12 miles of uninterrupted Roanoke River Greenway between the Cook Avenue Trailhead in Salem and the Bennington Trailhead in Southeast Roanoke. This also marks the completion of the "Bridge the Gap" section within the city of Roanoke. 
In 2012, The Roanoke Valley Greenway Commission began the "Bridge the Gap" campaign to secure funding to link Rotary Park in Salem and Bridge Street in Roanoke. Numerous private donors contributed over $2 million to the campaign, making this section of greenway a reality.
"This segment has been long awaited, and it's very satisfying to see the final product after years of effort. Our local greenways are a critical part of the infrastructure of the City, providing access, connection, recreational opportunities, and strengthened communities," said Renee Powers, trails and greenways coordinator for Roanoke Parks and Recreation. "We look forward to continuing the work of building the greenway network here in Roanoke."
-The Salem Times-Register