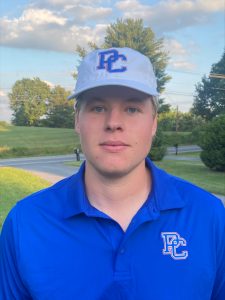 By Brian Hoffman
A few local baseball pitchers are making news this week, one heading to college and two who are already there. Salem's Eli Bowery is headed to Presbyterian College while Caleb Lingenfelter and Ryan Butler are pitching for summer teams.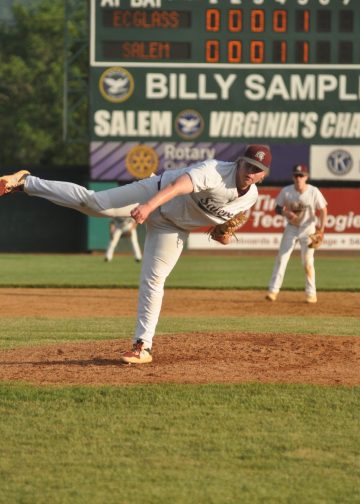 Presbyterian is a Division I school in the Big South Conference. They won the Big South in 2021 and played Vanderbilt in the NCAA tournament in Nashville that season. This year's opponents included South Carolina, Duke, Georgia Tech, Georgia, Boston College, and Clemson.
Elton Pollock is the head coach at Presbyterian but Eli was recruited by assistant coach John O'Neil. He was recruited as a pitcher despite playing first base for much of his senior year at Salem before taking the mound late in the season.
It's been a tough road for Bowery at Salem High. He missed his freshman year due to a torn ACL and his sophomore season due to COVID. In his junior year he pitched and played first. This past year, he mainly played first base after struggling with some ankle issues.
Eli came up through the Salem system, playing rec. ball, then playing at Andrew Lewis Middle School. He was on the jayvee team as a freshman, then played on the varsity his junior and senior seasons after COVID wiped out his sophomore year.
Growing up Bowery played local travel ball with classmate Chris King and some Cave Spring bound players from age 10-14, but at 15 he stepped-up to a national out-of-town team, the Richmond Braves. He got to play multiple times in Florida and Atlanta and saw some really good players and learned what it would take to play at the college level. Last fall, he joined the Tri-State Arsenal.
Eli always planned to play baseball in college but after several potential landing spots didn't work out he applied and was accepted at Elon and figured to just be a student. That was the plan until Presbyterian got in the mix. The "Blue Hose" had one pitching roster spot available and Eli traveled to Clinton, S.C. on Tuesday, June 21, and earned the 35th and last roster spot they had.
Lingenfelter, who pitched on Salem's state championship team in 2019 and got the win in the state semifinal, is a rising senior at Roanoke College. He recently completed a strong junior year with a 2-1 record that included a complete game victory. He had eight starts among 11 appearances and finished the season with 48 strikeouts in 54 innings and an earned run average of 2.83. He was second on the team in innings pitched, led the team in strikeouts and had the best ERA among Maroons with nine or more innings on the mound.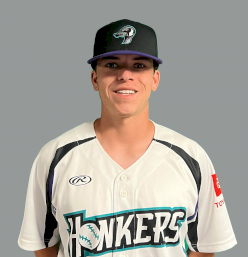 Caleb is pitching for the Rochester Honkers of the Northwoods League this summer, a wooden bat league. Rochester is located in Minnesota and most of the 19 teams in the league are in either Minnesota or Wisconsin. Caleb is staying with a family in the Rochester area.
Last Saturday Caleb picked up his first win as the Honkers defeated the Waterloo Bucks. He's been used mostly in relief, pitching 15 innings over six games with 19 strikeouts and four walks. He has an earned run average of 4.40 in an offense dominated league.
Butler enrolled at Liberty University after an outstanding career pitching for Glenvar, where he was a three-time all-district and all-region pitcher before graduating in 2021. Ryan was on pace to challenge Jason Anderson's GHS career wins record before missing his junior season due to COVID. That followed a sophomore season where he was named the Three Rivers District Pitcher of the Year.
Ryan took a redshirt year during the 2022 season at Liberty while battling an injury, but he recently returned to the mound with the summer league Sanford Mariners. The Mariners are members of the New England Collegiate League and located in Sanford, Maine.
Thus far Ryan has pitched in five games with one start. He's fanned 11 in a dozen innings with an earned run average of 3.00 and a WHIP of 0.83, which is excellent. To figure WHIP you add hits allowed(6) and walks(4) and divide by innings pitched(12), and anything under 1.00 is considered to be very good.
Ryan has a record of 0-1 but in his loss he allowed just two runs, both of which were unearned. He's planning on returning to Liberty and contributing to a Flames team that was 37-23 and competed in the NCAA Division I regional in Gainesville, Florida the first week of June.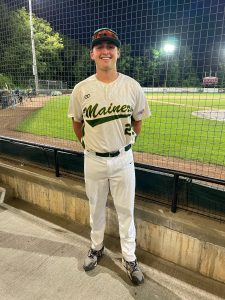 RC BASEBALL PLAYERS HONORED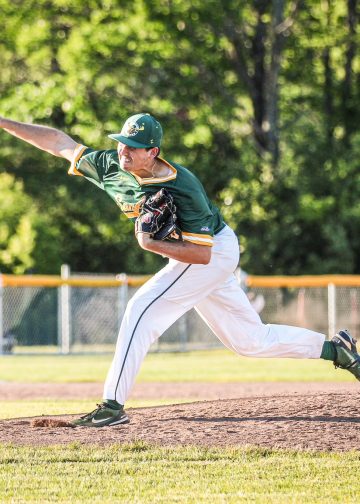 The Virginia Sports Information Directors (VaSID) announced their All-State Baseball teams on Tuesday afternoon and Roanoke College second baseman Conner Butler was named to the 2nd team.
The junior earned the nod after a season that saw the Chesapeake native post a .373 average with 44 runs scored, nine doubles, a triple, five home runs, and 31 RBI. Earlier in the spring, Butler was named All ODAC 2nd team and the All State honor was the first of his career.
Also, the American Baseball coaches Association (ABCA) recently announced their ABCA/Rawlings NCAA DIII All Region teams and Roanoke College first baseman Owen Lawn was named to the 3rd team for Region 6.
In his first season in Salem, Lawn was an All Old Dominion Athletic Conference (ODAC) selection at first base. The Wyndmoor (Pa.) native finished the season with a .342 batting average, including a .376 mark in conference play. Lawn finished in the top 20 in the conference statistical rankings with 41 runs scored, 55 hits, 36 Runs Batted In (RBI) while delivering 10 doubles.