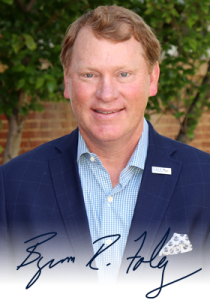 By Alexander Shedd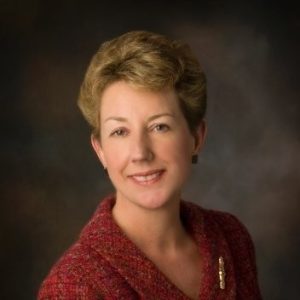 Editor's Note: As of the implementation of the new 2020 Congressional map in Dec. 2021, the City of Salem and a large portion of Roanoke County are now included in the VA-6 Congressional District under Rep. Ben Cline rather than VA-9 as stated in the original article. This article has been corrected to also reflect information regarding the VA-6 election.
Virginia is one of two states that holds an election every year. 2022 is a midterm election year nationally; in Salem, constituents this year will vote on their next federal representative for the VA-6 (Rep. Ben Cline, City of Salem) and VA-9 (Rep. Morgan Griffith, parts of Roanoke County) Congressional Districts as well as City Council. The primary election for the House of Representatives will take place on June 21, 2022, while the general election for both the House and Salem City Council will take place on Nov. 8, 2022. As per a recent Council decision, the local general elections are held in November this year rather than the previous May date. 
Out of the three Council seats (not including mayor and vice mayor), there are two up for grabs this year: that of Councilman Randy Foley and that of Councilman John Saunders, both of whom are running for reelection. Also running for an open seat is Hunter Holliday, president of Veteran Events Management, Inc., and a member of the Salem Republican Committee. He is running as a Republican, while Councilmen Foley and Saunders are not tied to a particular party identity. Currently collecting signatures for eligibility as of presstime, also hoping to run for a seat is longtime former Roanoke County official Anne Marie Green, the current president of Roanoke nonprofit Council of Community Services.
Councilman Randy Foley was first elected to City Council in 2006 and served as the mayor of Salem from 2008 to 2020. A Salem native and Air Force veteran, Foley serves on the following Boards and Committees: Board of Directors of the Roanoke Regional Partnership, Roanoke Valley Broadband Advisory Committee and the Western Virginia Regional Jail Authority (Alternate). Foley is a member of Salem's First United Methodist Church and the Rotary Club of Salem.
Councilman John Saunders was first elected to City Council in 2018. Also a Salem native as well as Roanoke College alumnus, Saunders began working at the Salem Civic Center when he was 12 years old, leading to a career as the Center's assistant director from 1983-2016. Saunders, who also served as the city's director of civic facilities for 20 months before retiring in February of 2016, is a founding member of the Salem-Roanoke Baseball Hall of Fame, a former member of the Glenvar Rotary Club and a member of a number of national organizations, including the Country Music Association.
Hunter Holliday is a Salem native and 36 year-veteran of the U.S. Army, Army Reserve and National Guard. He is a Life Member of the Veterans of Foreign Wars, Association of the United States Army, Salem Republican Committee and Salem Moose Lodge. He is running on a Republican platform of protection of First and Second amendment rights and private sector economic and infrastructure development.
Anne Marie Green is the current president of Roanoke nonprofit Community Services. Prior to her current position, she served as a Roanoke County official for nearly 30 years. 
For the VA-6 Congressional District, the current incumbent is Republican Rep. Ben Cline, who first took office in 2018 and won reelection in 2020. He is running against fellow Republican Merritt Hale and Democratic challenger Jennifer Lewis. 
Ben Cline is a former lawyer and former state representative of the 24th House of Delegates district. He is originally from Oklahoma but grew up in Rockbridge Co., Va. More information can be found on his website, cline.house.gov.
Merritt Hale is a Navy veteran running for office for the first time. He will challenge Rep. Cline in the June 21 primary election. More information can be found on his website, merritthaleforcongress.com.
Jennifer Lewis is a mental health worker and community organizer running for office for the first time. She lives in Waynesboro with her husband. More information can be found on her website, friendsofjenniferlewis.com.
For the VA-9 Congressional District, the current incumbent representative is Republican H. Morgan Griffith. Griffith first assumed this office in 2011 and is running for reelection. Running against him is Democrat Taysha DeVaughan, the first woman to earn a nomination in a VA-9 election, as well as the first enrolled member of an indigenous nation, the Comanche, to seek office in Virginia. 
Morgan Griffith is a Salem native and a member of the far right-leaning Freedom Caucus in Congress. Prior to his current position, he was the majority leader in the House of Representatives as the VA-8 representative from 1994-2011 following a career as a lawyer.
Taysha DeVaughan is a resident of Big Stone Gap. She is currently a gubernatorial appointee to the Virginia Council of Environmental Justice, for which she serves as chair. Her run for office follows a career in community organizing nonprofits such as the Appalachian Community Fund, Southern Appalachia Mountain Stewards and Lonesome Pine Mutual Aid.