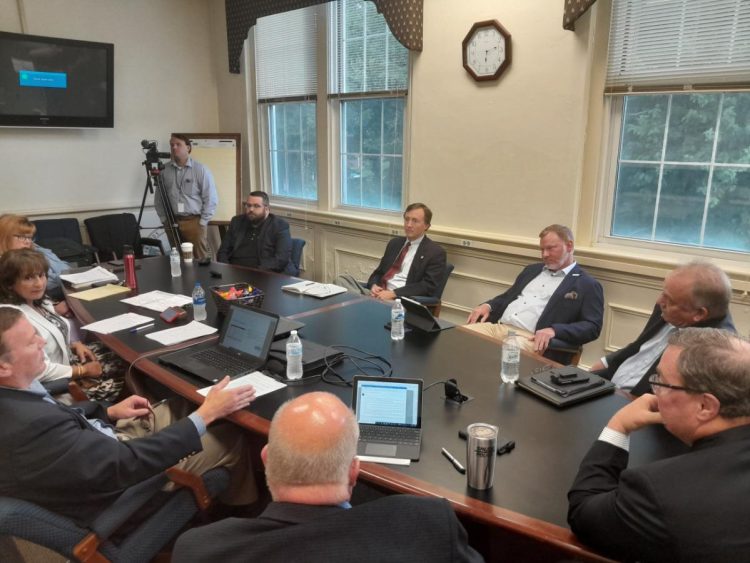 By Meg Hibbert, Contributing Writer
Vehicle owners will be getting part of this year's personal property tax back starting in mid-September, after Salem City Council's unanimous vote Monday night.
For this year only, owners will get a portion of the taxes they paid on vehicles. It is only for vehicles that taxes have been paid by Aug. 31, Mayor Renee Turk emphasized. Taxes were due at the end of May, and if owners haven't paid yet, they will have to pay late fee penalties.
So how much will owners get back? No one knows for sure, Finance Director Rosie Jordan explained.
"Those figures won't be available for at least a month," she said.
What is known that the rebate will be for vehicles billed by June 2022, and it will equal 19.3 percent of the tax relief. Giving the money back will cost the city just under $17,000, Councilman Randy Foley said.
The decision will not be effective until 10 days after the second vote, which is scheduled for the second Monday in September.
Mayor Turk pointed out "We have the money this year," and may not in the future to give other rebates.
Vice Mayor Jim Wallace and Councilman John Saunders thanked city staff, the commissioner of the revenue, treasurer and others who held a number of meetings to work out details for the rebate process.
The item to return a portion of property tax was discussed in the work session before Monday night's meeting, and added as the final matter on the Council agenda.
Other items Council at the July 25 meeting were:
Appropriating a contract with G&H Construction and appropriating funding not to exceed $20.5 million for renovation to the James I. Moyer Sports Complex;
Support for New Millennium steel's request for Industrial Access Railroad Track funds to extend a new rail spur across Diuguids Lane;
Support for an Interstate 81 Bypass project along Texas Street from Roanoke Boulevard to Electric Road;
Support for Roanoke County pedestrian safety improvement projects at Keagy/Electric Road and along West Main Street;
Authorizing City Manager Jay Taliaferro to finalize and execute a performance agreement between the City of Salem, Property Catalyst Group Inc and Salem's Economic Development Authority;
Amending the School Grant Fund budget by $22,000;
Appointing Russ Craighead to a three-year term on the Roanoke Greenway Commission;
Hearing citizen comments by John Breen, who asked Council to add 12 advisory items to the November ballot ranging from such questions as should the city remove eyesores and blight, is 600 square feet too small for single family home, to "Are police doing a good job?", the possibility of an elected rather than appointed an appointed school board.
Also during the work session, Council and staff heard a presentation and discussed the city's electric department using three battery storage stations that would be used during peak demand times. The presentation was by GDS Associates' Alice Wolfe, who participated remotely, and Garret Cole. Locations for the batteries would be on Union at mower, Electric Road and Indiana Street.
If instituted, the battery storage areas would be on line starting in 2024, Cole said. Bid packages went out to a number of bidders, and a decision on the two top finalists would be by Aug. 15, he added.
Four Council members were present Monday night, with Councilman Bill Jones absent. The meeting adjourned at 6:53 p.m.