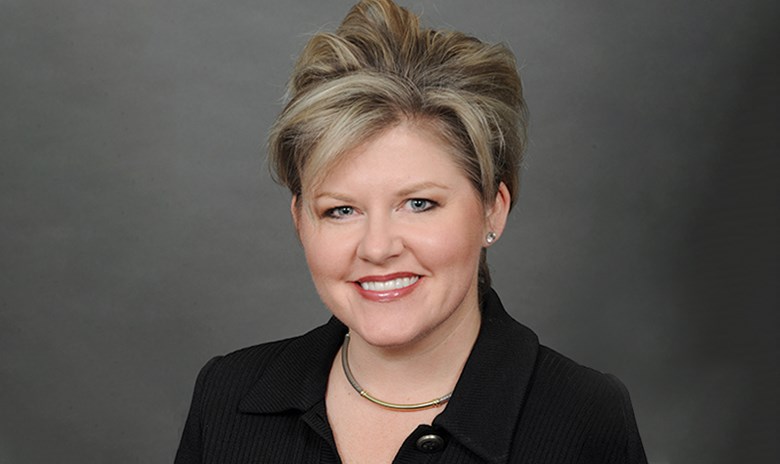 The Roanoke College Board of Trustees recently voted unanimously to appoint a new board member, Northern Virginia-based certified public accountant and philanthropist Kimberly Davis-Riffe.
Davis-Riffe co-partners the National Financial Services Advisory, Internal Audit and Enterprise Risk Management Practice of KPMG LLP. Outside the office, she has generously devoted time and other resources to a wide variety of causes, and she is particularly passionate about those that champion diversity and inclusion.
"Kimberly is deeply committed to young people, especially the role higher education plays in developing their talent and potential," said President Frank Shushok Jr. "She is especially inspired by the ways Roanoke College is serving as an engine of social mobility, graduating large numbers of first-generation college students ready to make an impact. I admire Kimberly immensely and I'm thrilled she's joining the Roanoke College Board of Trustees."
Board Chair Malon Courts, a 1992 graduate, said the college is fortunate to have Davis-Riffe as an advocate. "Kimberly brings so much knowledge and experience to this role, not to mention a passion for higher education and the students we serve. I know her unique strengths will serve Roanoke well as we work together to position our institution for a strong future."
Davis-Riffe holds an Executive MBA from The Wharton School at the University of Pennsylvania and a B.S. in accounting information systems with a minor in marketing from Virginia Tech. She launched a 30-year career in the financial services industry as a staff accountant and senior manager at KPMG, where she worked from 1992 to 2000. Before returning to KPMG in 2011, she held roles as a senior director at Freddie Mac in McLean, Virginia, and as a managing director at Protiviti, Inc., a global business consulting firm, with Vienna, Virginia, as her home office.
Davis-Riffe has given back throughout her adult life. She has served as a board member or executive committee member for the American Red Cross, National Capital Chapter; The Leukemia and Lymphoma Society, National Capital Chapter; and The John S. Mulholland Family Foundation, which serves the working poor of Washington, D.C., and for which she was also an underwriting sponsor.
Davis-Riffe also brings to Roanoke College a passion for college students and a deep understanding of higher education's role in transforming lives, communities and businesses. Most recently, she has served her alma mater as a member of the university's Alumni Advisory Board; the Pamplin College of Business Accounting Information Systems Advisory Board; and the Inspiring Women in Lifelong Leadership (IWILL) program, a mentoring experience for female students during their college career and throughout their professional lives.
Davis-Riffe also founded The Davis Endowment for Student Advocacy at Virginia Tech, which supports LGBTQ+, first-generation and other underrepresented classes to enhance their student experience and their transition into the professional world, particularly through mental health and diversity support programs. 
"I am beyond honored to join the Maroons in their endeavors to continually enhance the college experience," Davis-Riffe said, "and to produce productive, enthusiastic, well-adjusted new members of tomorrow's workforce and community."
-The Salem Times-Register