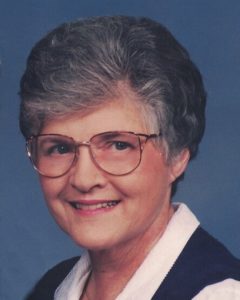 Delores W. Gray, 83 of Salem, passed away on August 22, 2021, at Friendship Health and Rehabilitation Center in Roanoke. 
A native of Virginia, she was the wife of the late Kennis Neil Gray and the daughter of William Hassel Willis and Shirley Cooper Willis, both deceased. Delores owned and operated Grays Katering for many years. She enjoyed cooking, especially for family meals and cookouts. Delores was a member of Bethel Baptist Church. 
She is survived by her daughter, Kendra L Gray; two grandchildren, Kenneth Christopher Gray and Erika J Gray; cousins, Coy and Betsy Cooper; and best friends, Jim and Melvie Dugger.
In addition to her husband and parents, she was preceded in death by her son, William "Billy" Neil Gray; her best friends, Rev. Wesley Patterson and Jeanette Patterson; one brother; and two sisters.
The family will receive friends at Lotz Funeral Home in Salem on Friday, August 27, from 1:00 until 2:00 p.m. A memorial service will follow the visitation at 2:00 p.m. in the Lotz Funeral Home Chapel with Pastor Drew Wright officiating. 
The family would like to extend a special thank you to the staff of Friendship Health and Rehabilitation Center and Good Samaritan Hospice for their care and support.
In lieu of flowers, please consider a donation in memory of Delores to: Alzheimer's Association, 3959 Electric Rd. #357, Roanoke, VA 24018.