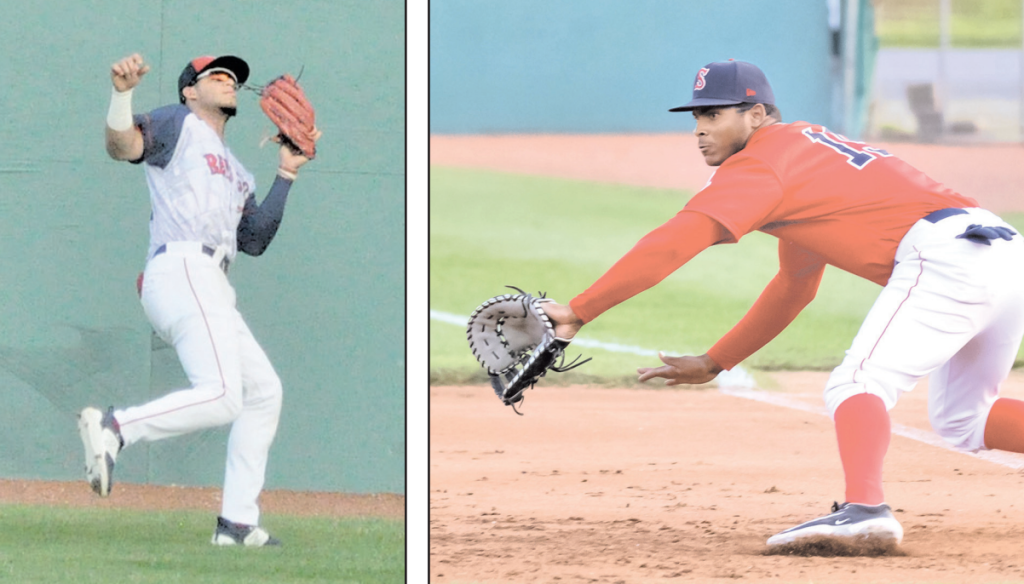 Red Sox will host Delmarva in three game series this week
The Salem Red Sox will be at home this Friday for the first time in 19 days when they open a three game series with the Delmarva Shorebirds. The 'birds are a farm team of the Baltimore Orioles. The Sox were on the road 12 games while the Salem Fair was in town. Combine that with two off days and the four day break for the Major League Baseball allstar game and it's been since June 25th that the Sox have played a home game. Salem comes home with a 7-7 record to start the second half of the Carolina League split season. Last week the Sox went 3-2 in Lynchburg with Sunday's game being rained out.
That will be made up as part of a doubleheader when the Hillcats come here on July 26. The Sox opened last week's series in Lynchburg with a 4-2 win on the 4th of July. Albert Feliz was threefor-four with a double, a run scored and one batted in. Railin Perez pitched five shutout innings to pick up the win. Salem lost the next game, 4-3, but won on Thursday, 10-7. Feliz was four-for-five in this one with a triple and a home run out of the ninth position in the order.
He scored three runs and drove in three as he raised his season batting average to .262. Nathanael Cruz picked up his first win on the mound with three innings of relief. Salem lost Friday night's game, 2-1, but bounced back to win the series with an 11-1 win on Saturday. Luis Perales continued a hot streak on the mound with five innings of one-hit ball to pick up his fourth win and lower his ERA to 3.21. Marques Johnson and Caleb Bolden pitched two innings each to close out the win. Offensively, the Sox jumped all over the Hillcats with four runs in the first inning, three in the second and one more in the third for an 8-0 lead. Recently called up catcher Brooks Brannon was two-for-five with a two-run homer and the Sox had 11 hits and drew nine walks for the game.
That win evened Salem's second half record and put them at 37-40 for the season. The Sox come into Friday's game a game and a half behind first place Down East in the second half of the CL's Northern Division standings. This week's homestand is a short one, as Salem goes back on the road next week for six games at Down East, beginning Tuesday. When the Sox return July 25 to host Lynchburg they will have played just three home games over a span of 29 days. At that point they'll finish up the season with 13 of their last 16 games at home. Friday night will be "Faith and Family Night" at 7:05 pm at Salem Memorial Ballpark and Saturday's 6:05 start is "Margaritaville Night" with a t-shirt giveaway. The short series wraps up with a 3:05 pm start on Sunday afternoon at Salem Memorial.