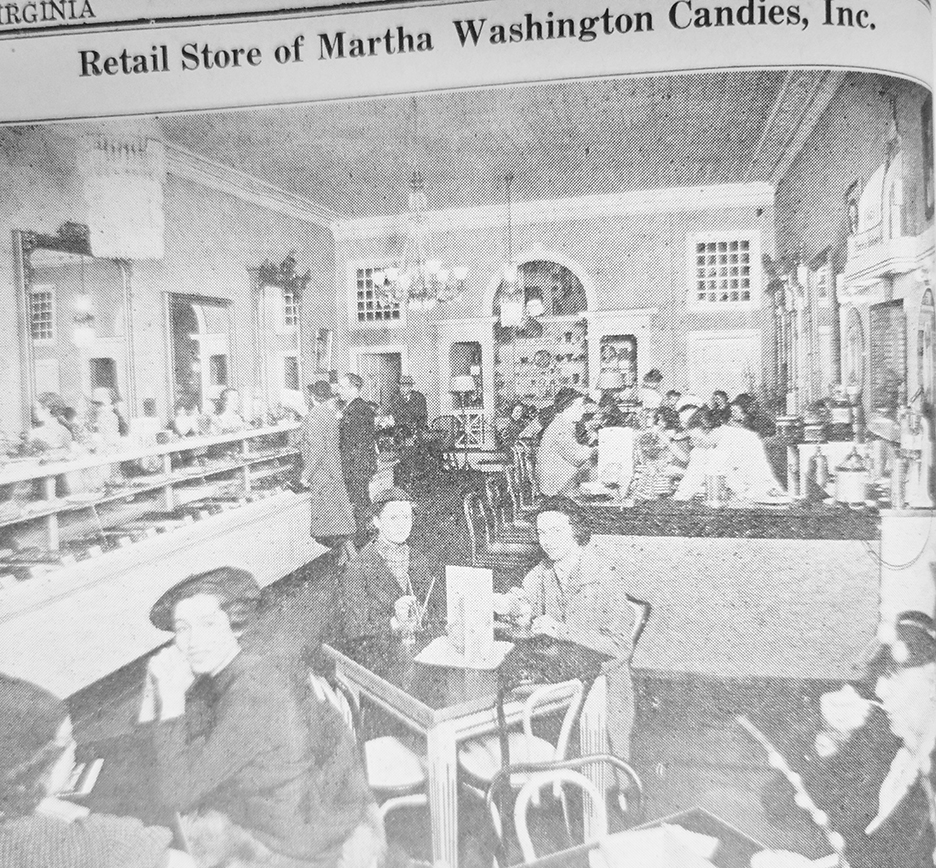 From the 1938 centennial edition of The Times-Register 
Having been established more than thirty years the Martha Washington Candy company of Roanoke has made great progress in the distribution of fine candies, so that today the name Martha Washington in front of a candy store stands for the best that this industry represents.
When this company was first organized in Roanoke, it was for the purpose of manufacturing the Elie Sheets Martha Washington candies, but when the business changed hands in 1933 the trade name of the candies manufactured has been merely Martha Washington.  The official name of the company is Martha Washington Candies, Incorporate, and J. D. Logan, Jr., is president of the company with John L. Logan, secretary. 
During the past five years this business under the new management has grown by leaps and bounds and now these excellent candies are sold in ten retail outlets and a thousand confectionary and drug stores throughout the nine southern states which is embraced in the Roanoke firm's trade territory.
One of the latest retail stores to be opened by this company was an up-to-date candy store in Lynchburg on May 11,1937.
Under the new management, two other brands of candy, "Mount Vernon" and "Williamsburg" have been added to the famous Martha Washington line.  A great increase in business was noted in the financial statement of this company for the past year and business has continued to increase this year despite a general recession throughout the country.  
Because of such progressive firms as this one, the city of Roanoke is a thriving city and continues to grow.
-Prepared by Lisa King