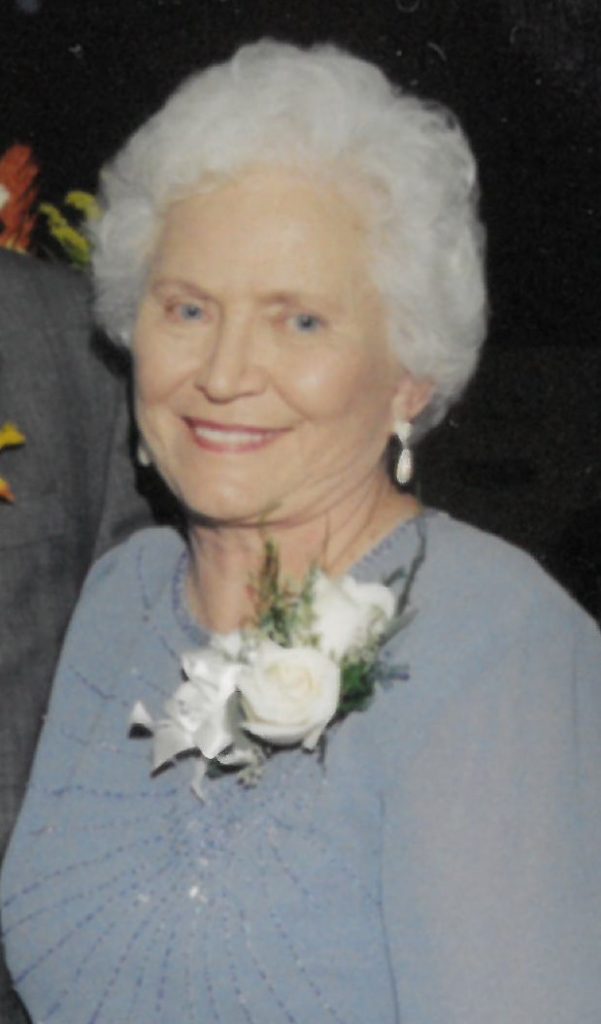 Sue Garnett Fulcher, 90, a long-time resident of Salem went to be with the Lord on Thursday, April 1. She was born on Sunday, January 4, 1931, to the late Minnie and William Garnett. Sue was a lifetime member of Central United Methodist Church in Salem. She was a former Matron of Honor in the Salem Chapter of the Order of Eastern Star.
Sue retired from the Verizon telephone company. After her retirement, she enjoyed spending the winters in Fort Myers, FL, over the last 23 years. Her family was the most important part of her life and she will be dearly missed. In addition to her parents, she was preceded in death by her sister, Cleo Cromer and husband Charles; brothers William Garnett and wife, Georgie, Raymond Garnett and wife, Betty; and her brother-in-law, Carl Jobe.
Sue is survived by her husband, of 64 years, Gene "Buck" Fulcher, Sr.; son, Gene Fulcher, Jr., and wife, Andrea; daughter, Cindy Jones, and husband, Steve; grandchildren, Raegan Zadell, Tiffany Bates husband Daniel, Shannon Seagle and husband, Tony, Tonya Jones and wife, Courtni, Cassie Jones, Cooper Fulcher, and Tanner Fulcher; great-grandchildren, Bodie Seagle, Benjamin Seagle, Chloe Zadell, Abby Rae, Will Bates, Remi Bates, and Roman Bates; sister, Regina Jobe; sister-in-law, Patty Haff, and husband, Karl; brother-in-law, George Fulcher; numerous dear nieces, nephews, great-nieces, and great-nephews also survive.
Funeral services for Mrs. Fulcher will be held privately with her family. She will be interred at East Hill Cemetery in Salem. The service will be available to view online at 2 p.m. on Sunday, April 4, by visiting www.johnmoakey.com and clicking on Mrs. Fulcher's obituary portal.
Online condolences may be sent to the family at www.johnmoakey.com.