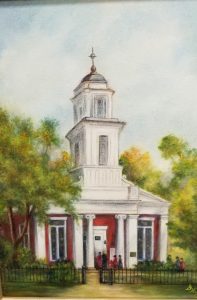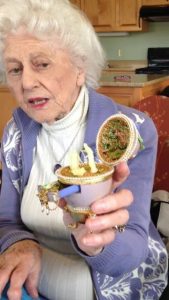 Born on July 25, 1921, to Jenny Lou and Clark Cregger in Roanoke, Geneieve Witt will be celebrating her 100th birthday this Sunday. 
A devoted Christian, Mrs. Witt became a member of Salem Church of Christ in 1935, and remains their longest living member.   She started the first nursery at the church, taught Sunday School for 50 years and became the "fearless leader" of the Young at Hearts, planning monthly programs for 26 years and leading the group on numerous bus tours throughout the East Coast.  
Mrs. Witt has received numerous awards for her oil paintings and has been recognized for her skill in decorative eggery and poetry.  
She married Charles Witt (deceased), and they had three daughters:  Jannette Bayne (Jim), Sylvia Bailey (Perry), and Cynthia Calaway (Mike).  She also has nine grandchildren, 12 great-grandchildren, and two great-great-grandchildren. 
Submitted by Donna Allen, Richfield Living

Household Coordinator CNA