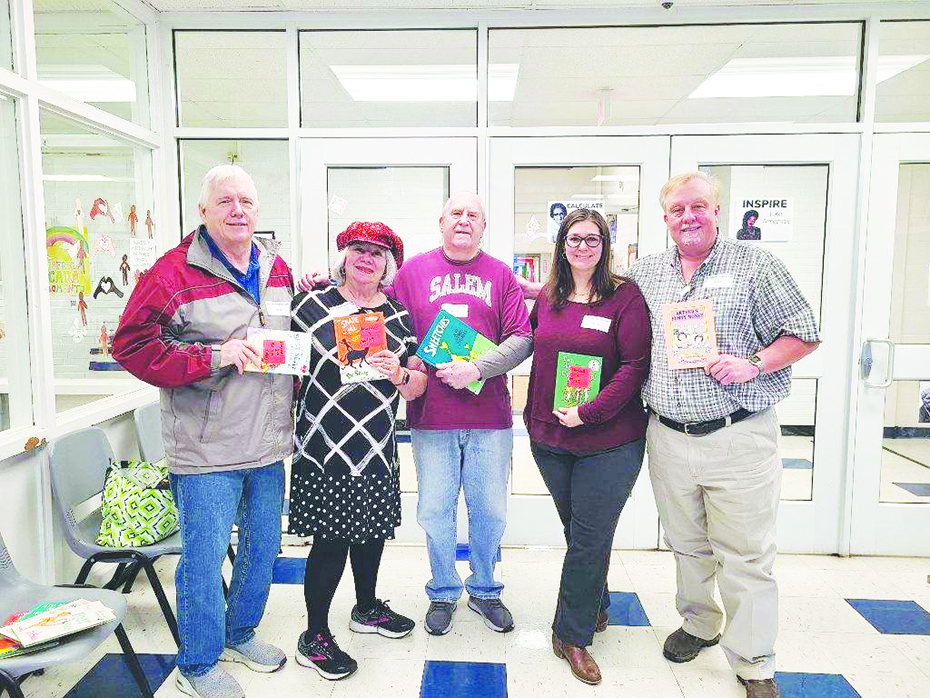 Glenvar Rotary members read to classes at East Salem Elementary on March 2, National Read Across America Day, to celebrate Dr. Seuss' birthday. From left, they are President-elect Mark Mitchell, Meg Hibbert, Will Powers, Ariane Love and John King. 
Courtesy of Meg Hibbert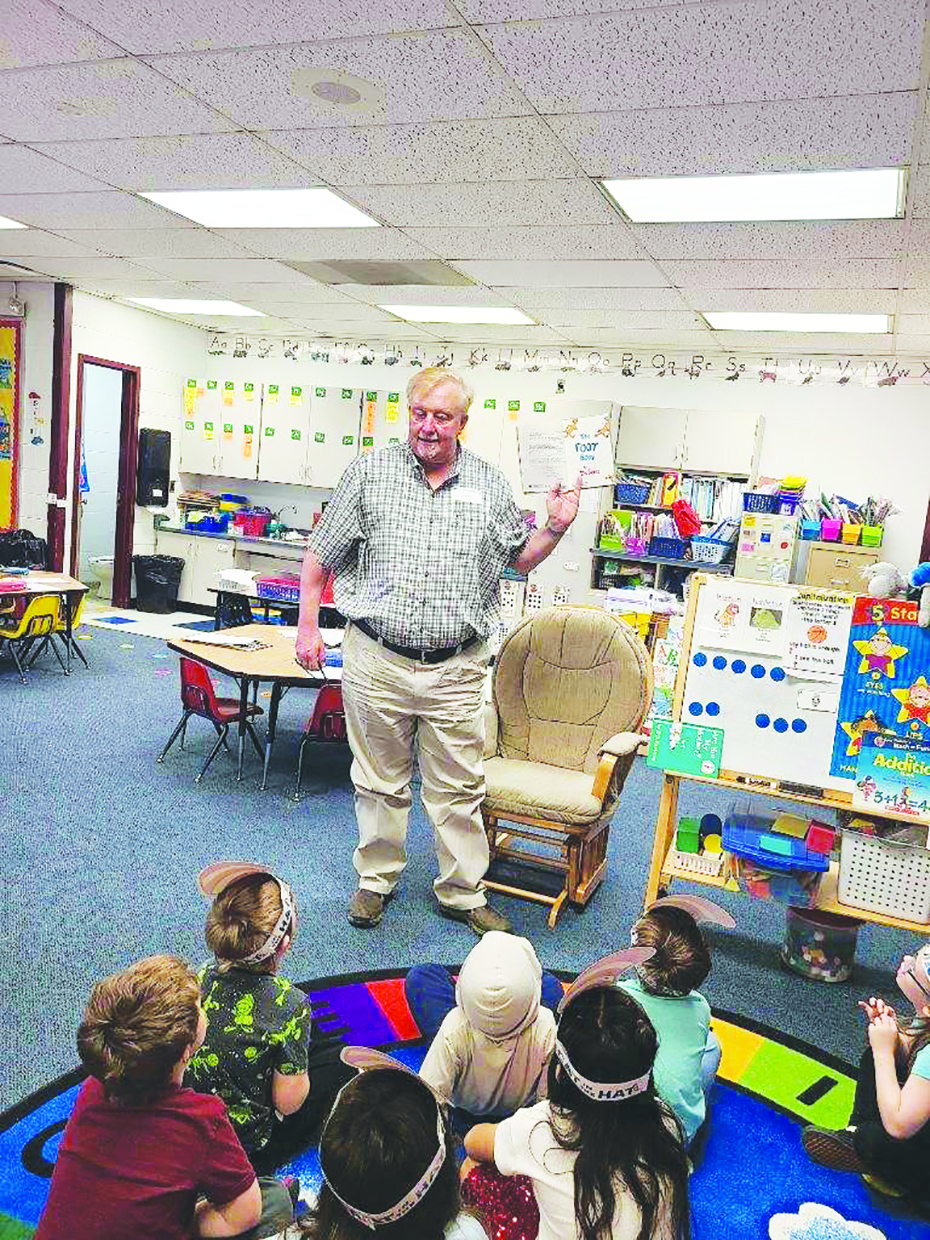 Glenvar Rotarian John King reads to East Salem Elementary students on Read Across America Day.
Courtesy of Meg Hibbert