By Brian Hoffman
Glenvar graduate Ryan Wilkes wants to earn a living doing something he loves when he graduates from Virginia Tech next spring.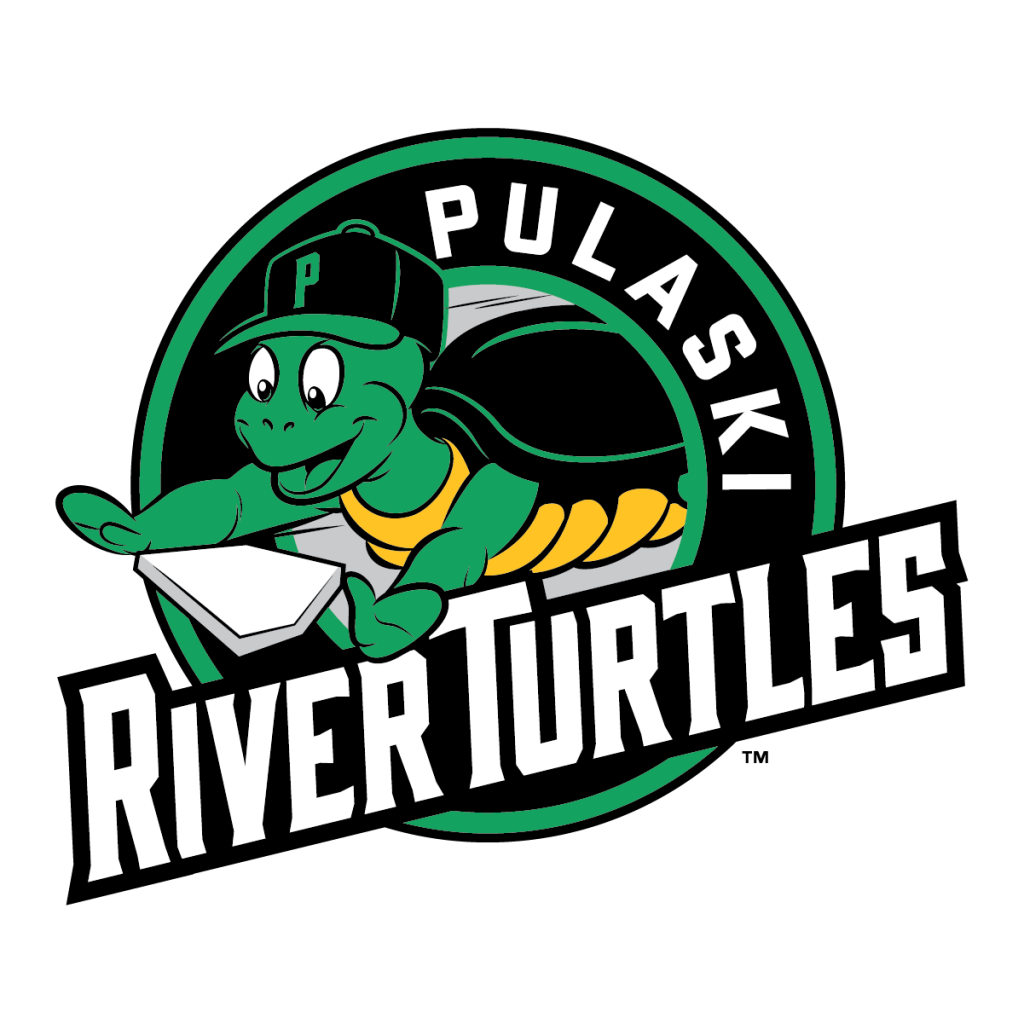 Sports is what Ryan loves, and he's been focusing on a job in a sports related field since he was a kid.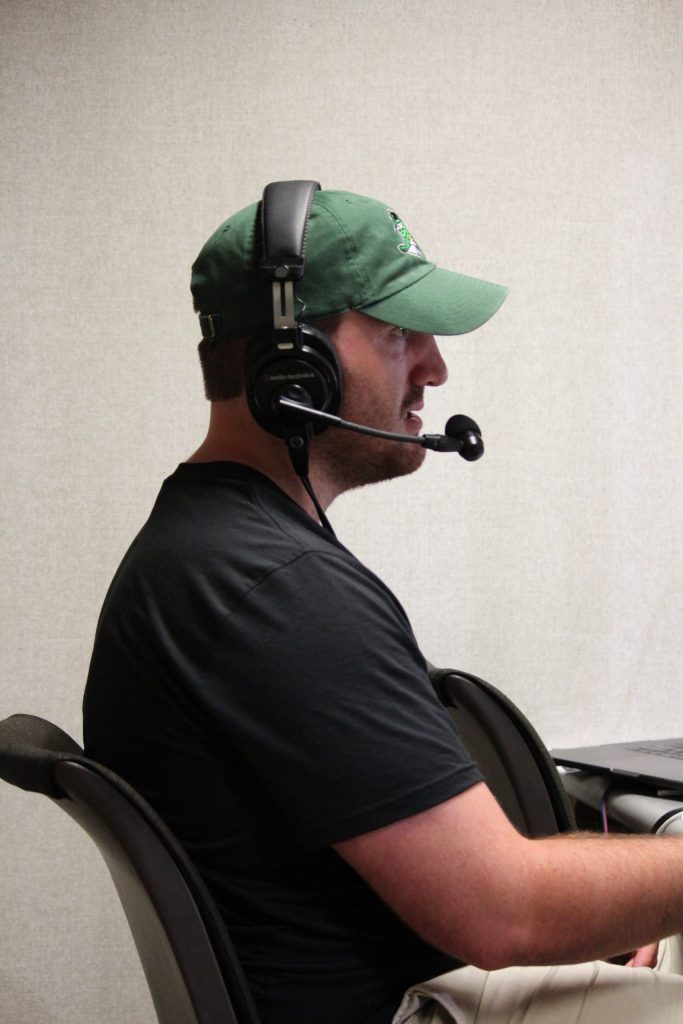 Ryan took a big step in that direction this summer by serving as the play-by-play man for the Appalachian League Pulaski River Turtles. The Pulaski games were aired on 93.1 and 97.1 FM this summer as well as 810 AM and Ryan was the lone voice on the baseball broadcasts. That made it tough enough to carry a baseball broadcast by himself, but he also found himself with a new team in a new college wooden bat baseball league that he knew virtually nothing about.
"At the beginning it was hard to fill time," he said. "I'd mention the weather five times every couple innings and update scores from around the league. We had some guys in the press box and that gave me something to talk about."
As the season progressed, so did Ryan. He became more familiar with the players and the league and soon he was right at home in the listeners' living room.
"I started to get some story lines together," he said. "I went into the clubhouse to get to know the guys, and it was a little intimidating at first. I walk in there and they know I'm not a player, but they were a very welcoming group of guys."
Ryan's first real interview was with former University of Virginia standout Avery Mabe, who pitched for the River Turtles. Mabe went to high school at George Wythe and, between UVA and the Maroons, it gave him some ammunition to strike up a conversation.
"That first interview was maybe two and a half minutes," he said. "Now I feel much more comfortable. My interviews are going seven, eight minutes and I'm at ease."
This is what Ryan has always wanted to do. He grew up a sports fan and played recreation and school sports through the Glenvar system. He attended the Arnold R. Burton Technology Center in Roanoke County to major in Mass Communications with his future in mind.
"It was a broad look at media, not necessarily sports, but you could bend it toward sports," he said.
Ryan got a position interning for sports celebrity Greg Roberts at WFIR in Roanoke his senior year at Glenvar, doing day-to-day operations and helping on Roberts' afternoon call-in show.
"I got on the air every once in a while, but I was a little timid," he said.
Wilkes decided to continue his education at Virginia Tech and got involved in the "3304 Sports" program, which is an extension of the classroom. He would go to games in different sports at Tech and broadcast them like he was doing them live, only it was being recorded to play for future prospective employers so he could show what he could do. He also got some help from his friend Evan Hughes, who does women's basketball and play-by-play for the Hokies.
"His dad (Kelly) and my dad (Kirk) grew up together and I've been friends with Evan since we were kids," said Ryan. "He's a few years older than me and everyone at Tech knows Evan. He's been a great help to me."
Ryan also got to know Paul VanWagoner, who is the operations manager for ESPN Blacksburg. Paul is the Host of "The Drive," which airs Monday through Friday from 3 pm to 6 pm on the same station that airs the Turtles. They also do Blacksburg High football and Ryan got his foot in the door as a stat man for the Bruin broadcasts.
Ryan Wilkes works to make a career in sports
"I'd do the stats and supplement the broadcast when they needed something," said Wilkes.
Steve Adams was the play-by-play man and Brad Epperley served as color man. Brad, who worked for the Salem Department of Parks and Recreation before taking a job as the Director of Parks and Rec. in Christiansburg, has a son who was the quarterback for the Bruins.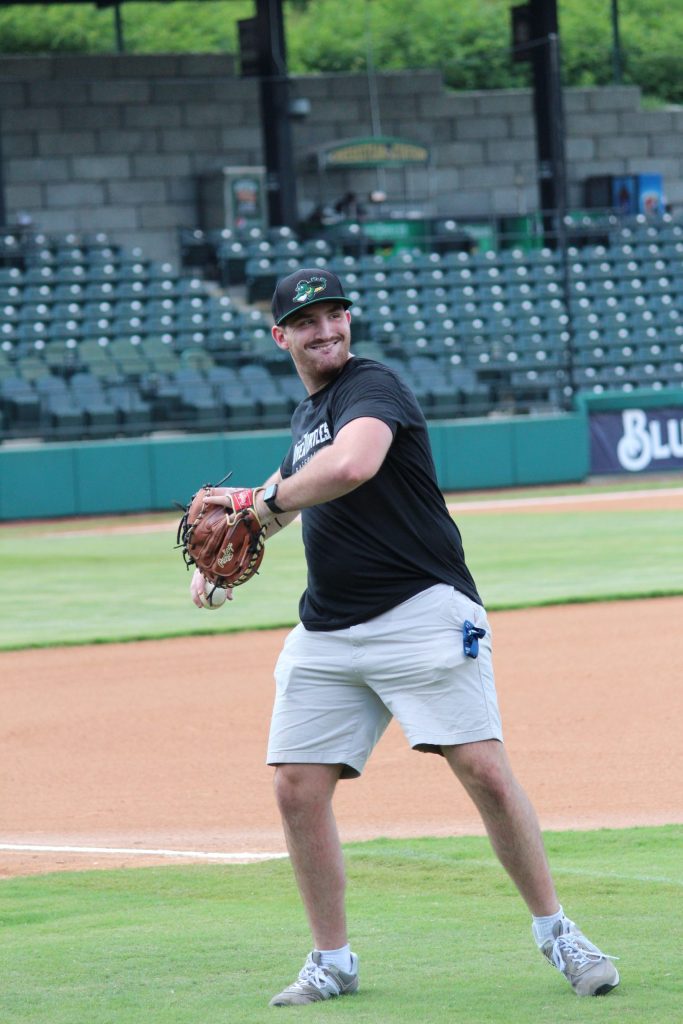 Parker Epperley was an outstanding two-way player, but in the spring of 2021 he suffered an in-game injury. Blacksburg was playing at Salem Stadium in a game that had been rescheduled to the spring due to the COVID pandemic during the fall of 2020. Parker injured his knee in the first half and ended up missing the rest of the season and part of the next.
"When Brad went down to the locker room to be with Parker I did the color," said Wilkes.
The next season the station decided to do some sideline reporting and that job went to Ryan for the first half of the season. In the second half of the season Brad moved to the sideline job to be close to Parker, who was returning from his injury, and Wilkes moved to the booth.
It proved to be a challenging season. The Bruins had perhaps their worst football season in school history, going winless and scoring just 64 points while giving up 332. However, it proved to be a learning experience for the aspiring young broadcaster.
"The main thing I took from it was knowing what my audience is and knowing what they wanted to hear," he said. "They didn't want to hear how bad the team was. I tried to focus on the positives, as hard as it was to do at times. Even at the lowest of the lows I tried to put a positive spin on it. We really struggled with the Star of the Game. I think we gave it to the punter five times."
This fall Epperley is slated to do play-by-play and Ryan is back to doing stats.
"I don't view anything as 'below me'," he said. "Whatever you do can provide valuable experience. Paul (VanWagoner) believes in me and he's been very encouraging. He's the reason I got the job with the Turtles."
Pulaski General Manager JW Martin needed a radio guy this year and he reached out to VanWagoner, who suggested Wilkes.
"JW had listened to the football broadcasts and he asked Paul if I could do baseball," said Wilkes. "He gave me a chance and I've had a great summer. The coolest part is when people come up to the booth and say they really enjoy listening to my broadcasts. I'm just a kid in college but that makes me feel special."
Ryan's goal is to get a full-time job in sports when he graduates from Tech in the spring. He's willing to put in the work to reach his goals.
"I've never wanted to do anything else," he said. "Sports has been my one and only love and I knew I wanted to be involved one way or another since I was a kid. I'd like to get a job with a team or a university and I'm open to marketing or anything that will keep me around sports. You know what they say, if you love what you're doing you'll never work a day in your life."