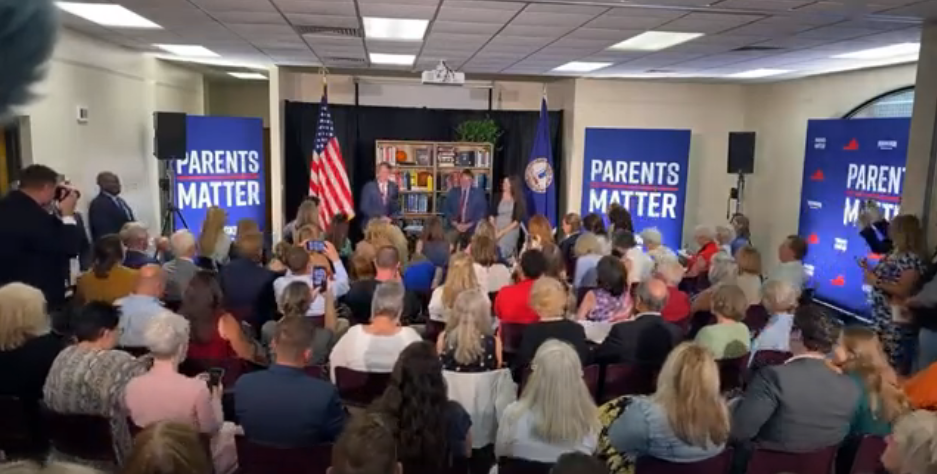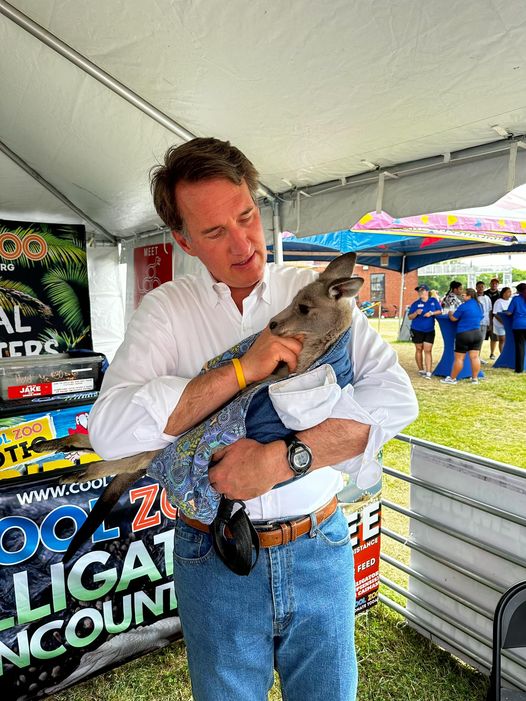 Aila Boyd
aboyd@mainstreetnewspapers.com
Gov. Glenn Youngin held a "Parents Matter Conversation" in Salem last Friday. He was joined by Sen. David Suetterlein (R-19) and his wife, Ashley. 
The Republican said events like this one are part of an effort to get out of Richmond and listen to Virginians. Doing so, he explained, helps him and fellow lawmakers do their jobs better. 
"We're going to have a conversation today and I think it's an incredibly important conversation about being a parent," Youngkin said. The conversation extended to the responsibilities of being a parent and what he described as the rights they have to raise their children in ways that are consistent with their values. 
"Being a parent is hard, but it's an incredible blessing," Youngkin said. "One of the things I think is most important is we have an opportunity to in fact raise our children consistent with our values." 
He went on to explain that the "domination" social media is having on the lives of children was top of mind for lawmakers during this year's legislative session. Study after study, he noted, has shown that children are in a mental health crisis as the result of social media. As a result of that understanding, lawmakers worked to address the issue legislatively. 
"It was a bill that did one basic thing—it took the protections that currently exist in Virginia for 13-year-olds and under from social media companies being able to gather kids' data and sell it and market back to them without their parents knowing and extended it to 18," Youngkin explained of a bill Suetterlein introduced. 
The bill didn't make it out of committee. Youngkin said he was stunned the bill didn't ultimately gain traction. 
"The ultimate goal is protecting our young Virginians," Suetterlein said of the work he and Youngkin are doing in Richmond. 
The conversation went on to include information about Sen. Suetterlein and Ashley Suetterlein's family. Youngkin asked them questions about parenting decisions. 
Later on, the audience was invited to contribute. 
Youngkin also made a stop at the Salem Fair later in the day.