By Alexander Shedd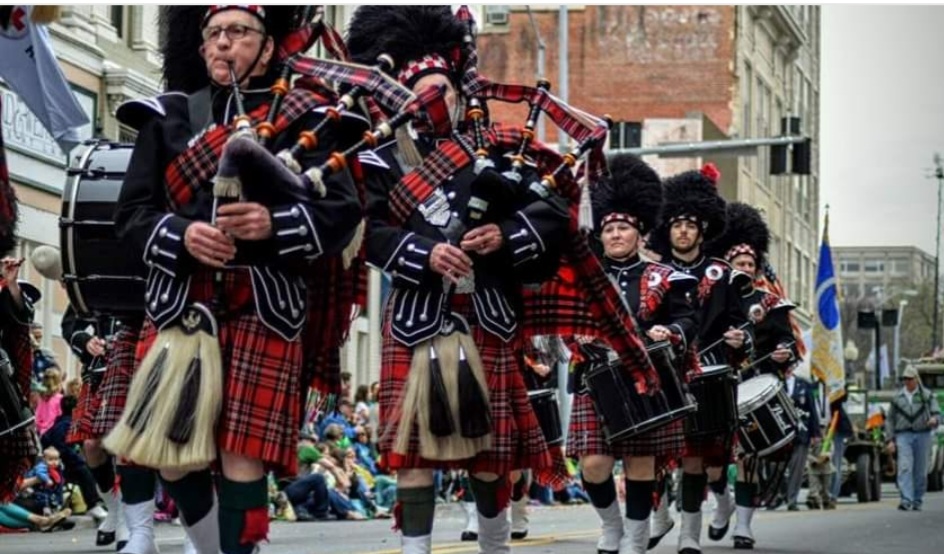 The Green Hill Highland games, an annual celebration of Scots-Irish Celtic culture which includes traditional highland athletics and music, will return to the Roanoke Valley for its 12th year after taking two years off due to the COVID-19 pandemic. The festival will take place all day on August 27 at Green Hill Park in Salem.
"It's free to the public," noted Chad Clark, the volunteer organizer of the event through Roanoke County Parks & Recreation. Clark took over organizing the event in its third year and has seen it grow from a small athletic event into a rich cultural festival with over 4,000 people in attendance at its last date in 2019.
"One big misconception that some people make is that, although my background is in athletics, one thing I try to push at the festival is the music side," said Clark. "We have a great Celtic rock band named Syr for the headlining act; we have two pipe-and-drum corps as well–Virginia Highland Pipes & Drums and Shenandoah Pipes & Drums–and we'll have the local traditional Celtic band Kinfolk performing, as well as Scottish and Irish dancers on the main stage."
In addition to music, the Green Hill Highland Games will feature around 20 Celtic clan organizations in attendance as well as a number of Celtic-themed vendors. The athletic competitions will include traditional Scottish events including the caber toss, a log-throwing event known far and wide to anyone familiar with highland games; stoneput, an event not unlike Olympic discus or shot put throwing; and the sheaf toss, in which athletes use pitchforks to throw weights over a crossbar, among other events. Additionally, the Roanoke Men's and Women's Rugby Clubs will be holding competitions. 
"I am a huge proponent of women's sports, of women getting a fair shake, and for me it's just an absolute honor to have the Roanoke Rugby Club women's side out there on the field," said Clark. "These women are awesome athletes; the dudes better step up their game, because the women have definitely upped the stakes."
Two athletes attending the games, Jonathan Harding of Pulaski, Va., and Emily Adams of Lynchburg, Va., are top-competing highland games athletes worldwide. "We are very lucky in our region to have the athletes that we do," Clark commented. "We have two of the best athletes in the world, one male and one female, and they live less than an hour from here."
Clark, a Roanoke Valley native, is a highland games athlete himself and participates in the event. However, his personal tie to the Highland Games goes much deeper. "It's my baby," he said sincerely. "It's a way for me to give back to my sport, a way for me to give back to my community and the valley… I've learned a lot of lessons the hard way over the years, and when you learn lessons the hard way that's why it becomes even more your baby. When I first took it over, it was literally just athletics, so from just athletics to 4,000 people, and really seeing your baby grow, you just want it to continue to grow and succeed."
More information on the upcoming Green Hill Highland Games can be found on their official Facebook page.