Gregory Neil Bailey, 47, of Salem, VA, went to be with the Lord on Tuesday, May 25, 2022. He was born  on Thursday, October 3, 1974, to W. Perry and Sylvia Witt Bailey.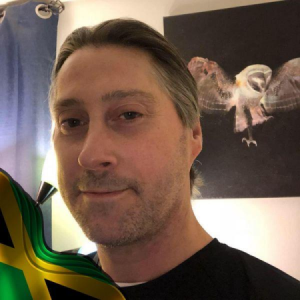 Gregory was a Virginia Tech graduate  majoring in chemistry, psychology, and biology. He then pursued his nursing degree through the College  of Health Sciences; he achieved his nursing credentials and worked as a Registered Nurse in the Cardiac  SICU. He was greeted on the shores of heaven by his brother, Darrin Todd Bailey.
In addition to his parents Perry and Sylvia Bailey, he is survived by his brothers, Eric Bailey and Andrew  Bailey (Stephanie); nephews, Scott Bailey, and Matthew Bailey; niece, Anya Bailey; maternal  grandmother, Genevieve Witt. 
Friends visited with the family from 1-2 p.m. on Saturday, May 28, 2022, where a celebration of his life  was held at 2 p.m. at the John M. Oakey & Son Funeral Home in Salem with Pastor Mike Flinchum and  Brian Orahood officiating. Burial followed at Sherwood Memorial Park in Salem. 
In lieu of flowers, memorial contributions may be made to the Blue Ridge Christian Camp, P.O. Box 428,  McCoy, VA 24111.
Online condolences may be sent to the family at www.johnmoakey.com.