Shawn Nowlin
shawn.nowlin@ourvalley.org
---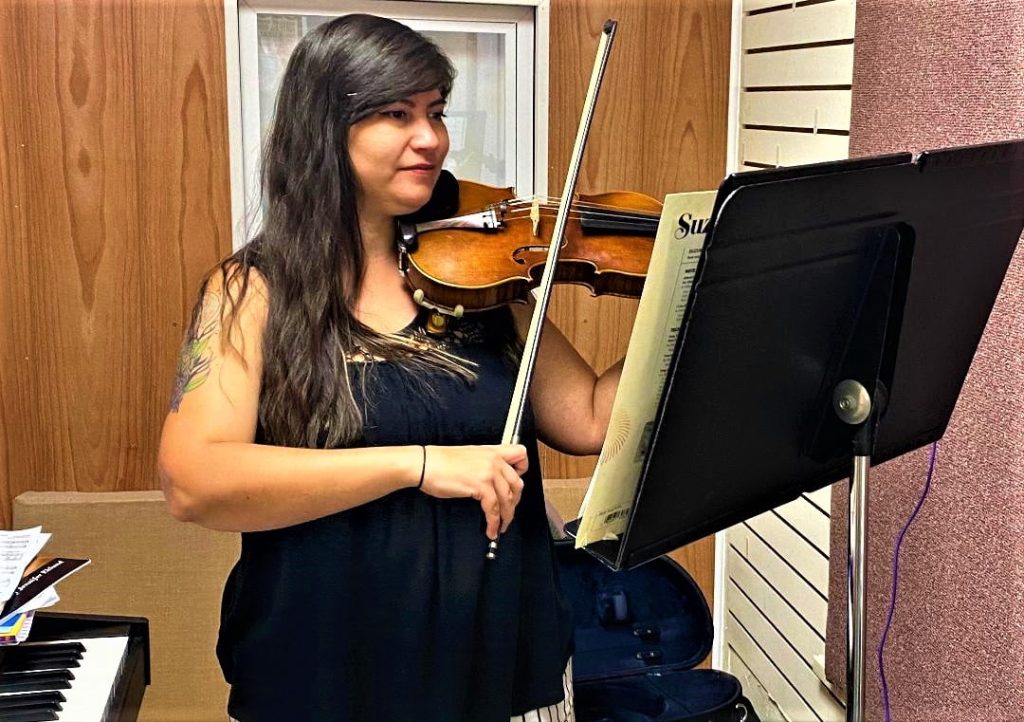 Hale's Music School at 902 S. College Ave. in Salem has been around for three years. When the coronavirus pandemic began, the music school temporarily had to change its teaching platform. Making the switch from in-person instructions to virtual lessons was initially an adjustment for owner Kris Hale and his employees. Figuring out the necessary logistics to do so required weeks of preparation.
"At first, we moved our music lessons over to an online platform with Zoom, Skype, Facetime and Google Hangouts. From March through July, some teachers began teaching remotely. This month we are offering both online and in-person lessons to students throughout Salem and all over the country," he said.
All seven of Hale's Music School instructors – Camellia Delk, Lauren Milburn, Stefan Castro, Ayla Douglas, Van Hofmann, Bryan Dowd and Kris – are professional music educators that hold or are currently working towards degrees in music education and performance.
Hale's Music School is currently offering online lessons that are open to anyone, from beginners to experienced artists. Private guitar, piano, banjo, flute, saxophone, trumpet and trombone lessons are available, among many others. Kris is hopeful that the virtual classes will help people get through the coronavirus pandemic.
Like thousands of others in Salem, Kris is a parent. He says COVID-19 has changed how he approaches education, socialization and recreation.
When he was nine, Kris received his first guitar. My love of music started around that age, he said before adding, I used to sing along to my favorite songs on the radio and MTV. Since graduating from high school, Kris has earned both a Bachelor and a Masters in Music Performance and traveled the United States to participate in guitar education seminars. He's also taught guitar at Emory & Henry College, Radford University, University of Lynchburg and Roanoke College.
"Although I play and teach over six instruments, my favorite has always been the guitar, whether it is rock, blues, jazz or classical. It has always spoken the loudest to me," Kris said. "Growing up, I regularly listened to rockers like Slash, Jimi Hendrix, Joe Statrani, Steve Vai and Kirk Hammet to David Gilmore and BB King to the classical guys like Julian Bream, John Williams and David Russell."
Hale's Music School has been voted "Best Music Lessons in the Roanoke Valley" for 2019 and 2020. For more information, visit the Hale's Music School Facebook page or halesmusicschool.com.