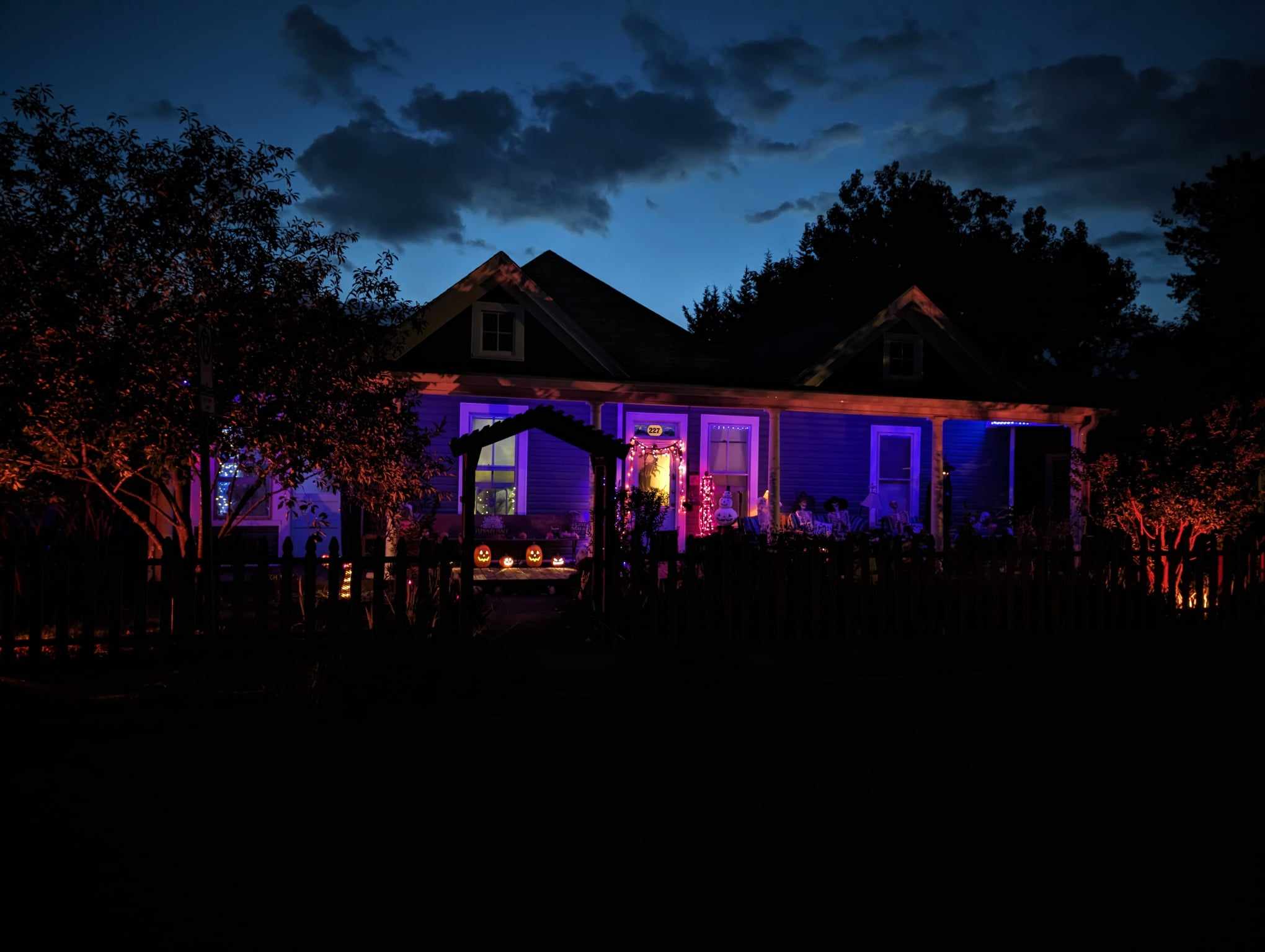 Competition seeks to keep Halloween tradition alive 
By Aila Boyd
aboyd@mainstreetnewspapers.com
This Halloween, Academy Street and Broad Street are engaging in a friendly decorating challenge in the hopes of bringing the community together. The idea was conjured up by Academy Street residents Wendy Wall and Carrie Cox.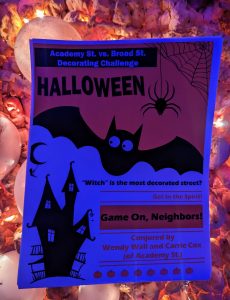 Cox grew up in the house that she and her husband now live in, which she's been decorating for Halloween for a long time. "I really love Halloween because Halloween on this street has always been magical. It's like a scene out of a movie. There's kids everywhere and it's wonderful," she said. "We really wanted to continue that and help keep that tradition alive."
Cox explained that Broad Street always seems to get more trick-or-treaters than Academy Street does, so there's friendly competition. 
"It's very informal. It's who gets the most trick-or-treaters," she explained of the competition. "It's trying to get more people to embrace the spirit of it and build community." To spread the word about the effort, Cox and Wall went door to door on Academy Street and Broad Street and put flyers under residents' doormats. 
Several houses are already decorated, but Cox anticipates more houses will be decorated once it gets closer to Halloween.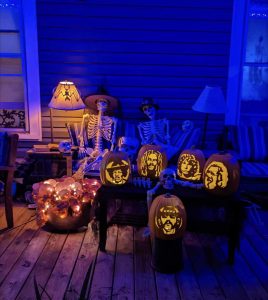 Cox estimates that she has roughly 250 trick-or-treaters each year. To get an accurate number this year, she's bought counters for her kids to use to keep track. Each year, she keeps several full-size candy bars that she hands out to the standout costumes. "The costumes I see sometimes blow me away," she said. One of the recent costumes that stood out to her was a girl who was dressed as a jellyfish. The costume lit up. Another was a girl who dressed as a Mary Poppins vampire. "I love the creativity." 
Editor's note: Homeowners who would like to share their Halloween decorations are encouraged to tag The Salem Times-Register in their photos on Facebook or email photos to aboyd@mainstreetnewspapers.com.