Thomas Eldridge Higgs, to his friends Tommy, 72, from Salem, Virginia, passed away May 7, 2020, from a broken heart. This wasn't a medical diagnosis but for everyone who knew him, he took the loss of his beloved June's death harder than any of his medical conditions could ever dish out. He was born in Roanoke, lived in Salem, and when he had the chance spent as much time in Navarre, Florida as he could. He was a graduate of Andrew Lewis High School, Class of 1966, and after graduation, he joined the U.S. Army.  He served two tours in Vietnam from 1968 to 1970 and returned from Vietnam a decorated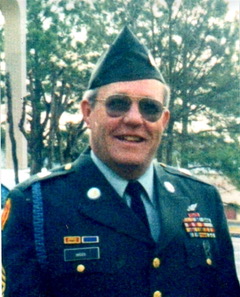 soldier earning multiple bronze stars, multiple achievement metals, and the Vietnamese cross of gallantry.  Upon the completion of his service, he joined his father as a co-owner of Higgs Welding Inc., a business that lasted for over 25 years in the Roanoke Valley.  He later became an avid artist, working metal and copper to create amazing sculptures that are featured both in Virginia and Florida.  Tommy was active in the community, doing volunteer welding work for the city when it was needed, a member of the Penguin club for over 35 years, and part of the Masonic Lodge here in Salem for over 40 years.
Tommy is preceded in death by his wonderful wife June, and his parents, Benton and Genevieve Higgs. Tommy is survived by his son, Air Force Major (Ret.) Jason Higgs, his brothers, Benton Jr and Richard, and his sisters, Beverly and Carolyn, along with numerous nieces, nephews, and good friends.
In addition to living here in Salem, he also had a wonderful extended family in Navarre, Florida, in which he would have wanted to thank them for all their support, gifts, cards, and flowers. They were an integral part of his efforts in coping with the loss of the woman he loved for over 57 years.
Tommy and his wife June,loved Salem, and their son Jason has worked hard to make a legacy for them that will last for multiple generations. In lieu of flowers, cards, and gifts, their son Jason requests that a donation be placed to the Higgs Family Endowment, part of the Salem Educational Foundation and Alumni Association. This endowment will benefit graduating students from Salem High School with a scholarship that will be modeled after both Tommy and June's memory; a male or female going into a vocational or trade school, and a female going into a business program.
Services will be held graveside at Sherwood cemetery at 11:30 AM on June 11. Entering from the E. Main St. entrance, continue to the T and make a right, continue down about ¼ mile, the gravesite is on the left.