By Brian Hoffman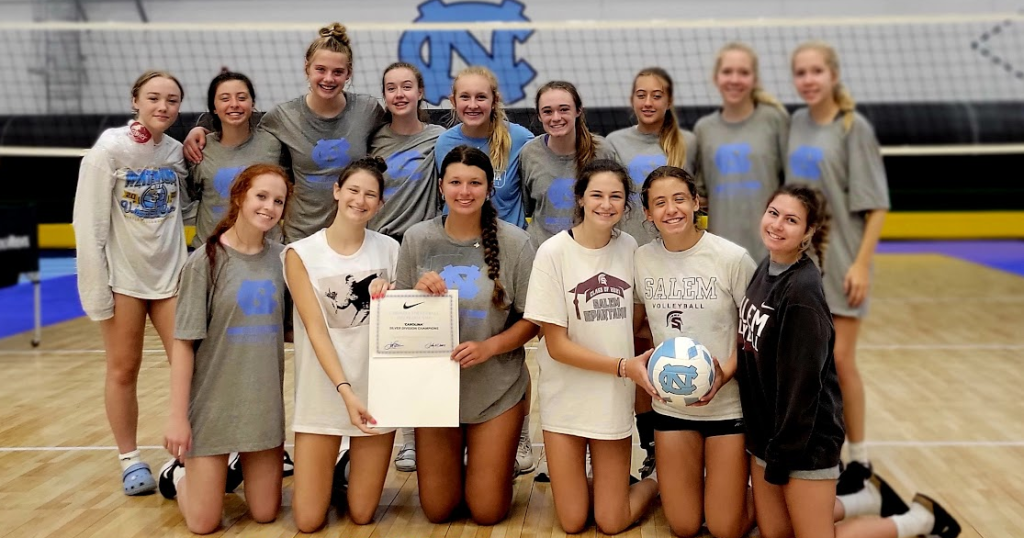 The Salem High volleyball team is hoping to bounce back with a winning season after graduating only two girls from last year's squad. Salem opens the season next Tuesday, August 23, with a match at Roanoke Catholic.
The Spartans finished 8-13 overall last year and were just 2-8 in the River Ridge District, missing out on a chance to play in the RRD tournament. With some talented girls returning from a young 2021 team hopes are high for a much better season.
"Our program is growing every season," said Spartan coach Beth Denton. "Salem Volleyball has had a lot of turbulence the last few years, changes in coaching staff, booted out of our gym due to renovations, COVID. Through all of this we have continued to work hard and focus on the big picture, building a program that can compete with other high level teams in our district and region. We are ready to win."
Returning seniors include Ella Walker, Mia Esworthy, Kai Bowen, Reese Redford, Sydney Price and Autumn Bailey. Juniors who contributed last year were Makenzie Board and Anne Hayden Hall. Walker and Redford were both Honorable Mention All-River Ridge District last year.
Newcomers to the varsity include juniors Lauren Baba and Sarah Flint, sophomore Myah Crews, and freshman Emme Custer.
"Myah will certainly be an impact player defensively, and we will be building our offense around Emme as a middle blocker," said Denton.
The girls had a busy summer, both working on their own game and helping build the future. The girls hosted a four day camp through the Salem Department of Parks and Recreation for young players in grades two through nine.
"We had about 75 campers this summer," said Denton. "Our returning players do a fantastic job planting the seeds of interest in the next generation of Salem Volleyball players."
Salem also took two competitive teams, totaling 15 players, to the University of North Carolina Team Camp this summer. It was a great experience for the girls and Salem came home with the Silver Division Championship.
Denton will be assisted by former Spartan player Moriah Moore, former Salem head coach David Turk and Maggie Lamberston, who is new to the staff. Beth is also excited about being back in the Salem High gym after a season of playing home games at the middle school while SHS was undergoing renovations.
"We are very excited to be back in our home gym later this season. Along with the rest of Salem High School, the gym has gotten an upgrade and we'd be honored if the community would come out to support the return of this team."
Andrew Lewis Middle School is also set to open the season. The Wolverines were scheduled to have their season debut at Pulaski Middle on Tuesday of this week and the girls go to Ben Franklin today. The home opener is August 29 against Hidden Valley.