By Brian Hoffman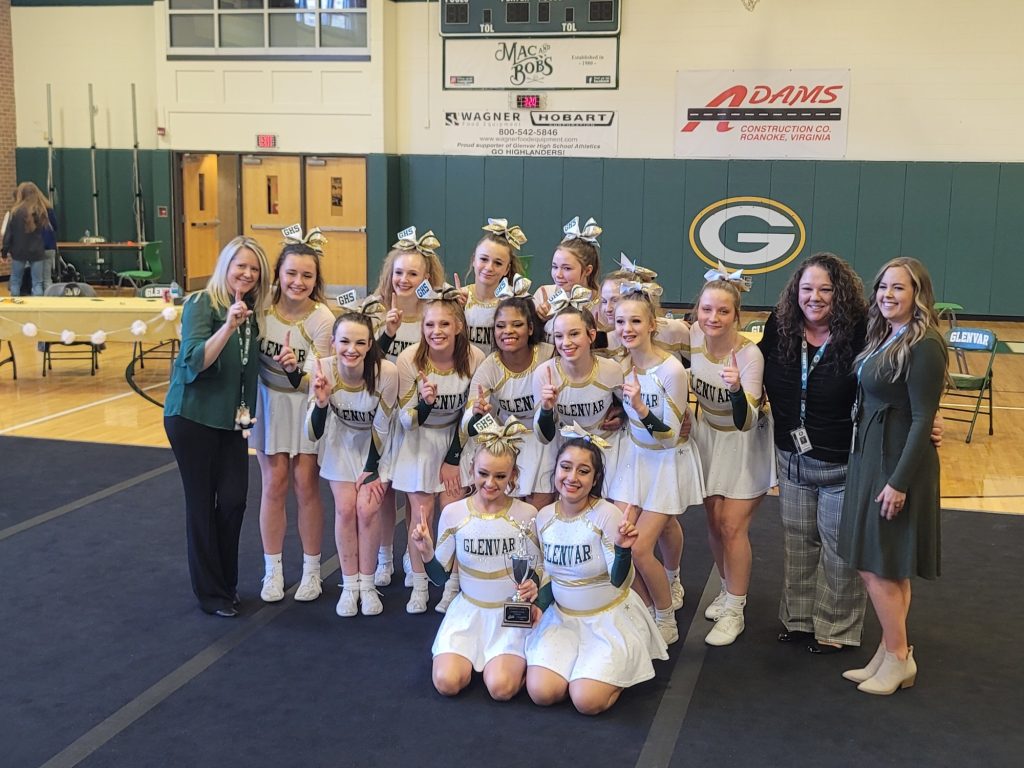 The Glenvar and Salem High School cheer teams participated in region tournaments last weekend and Glenvar won the Region 2C/2D championship, advancing to cheer again in the state competition.
Salem competed in the Region 4D championships in Louisa County last Saturday, taking fourth. The Spartans put on a good show but did not advance to state competition.
"Great season after not competing for three years," said Salem coach Trina Bateman. "I am so proud of them, not only for giving 110 percent on the mat but getting this program back. The future looks bright."
Glenvar hosted the Region 2C competition at the GHS gym and won the region championship for the second year in a row. Glenvar went up against Lee, Graham, Radford, Richlands, and Tazewell High Schools in the first round. The Highlanders advanced to round two along with Lee and Richlands with close scores from all three teams.
In the end Glenvar took first place and secured the Championship title for Regions 2C/2D. Lee placed second and is also advancing to the State competition, which will be held at the Siegel Center at Virginia Commonwealth University in Richmond on November 5.
The Glenvar team is led by senior captains Isabella Boardwine and Victoria Guardia.
"Good Luck to our Lady Highlanders, you girls are true athletes," said coach Heather Boardwine.