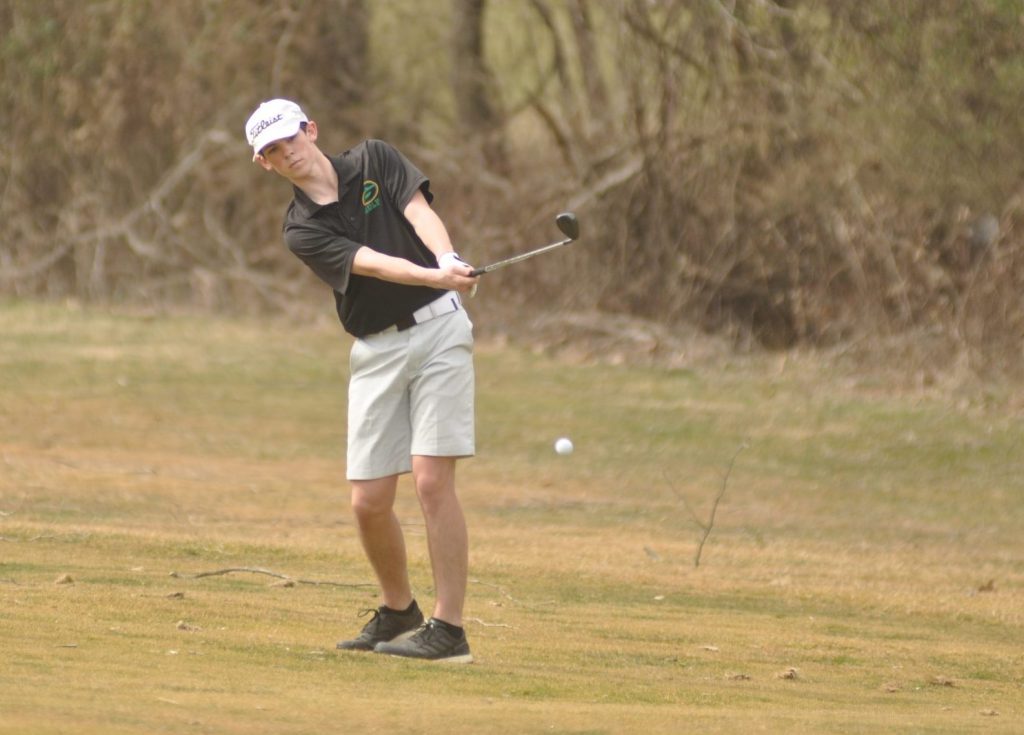 ---
The Botetourt Golf and Swim Club was the site of a Three Rivers District golf match last Thursday and Floyd County handily won the round. Glenvar was fifth.
Floyd finished with a score of 318 to beat second place Radford, who had 342. Giles was next at 351 with James River close behind at 353. Glenvar shot 408, Carroll had 439 and Alleghany did not have a full team.
Trevor Price of Radford was the medalist with a blazing 73, followed by Tanyan Sutphin of Floyd at 79. River's Ryan Steger was third with an 80, tying Logan Douthat of Giles. Glenvar's low score was a 96 by Carson Osburn. Jacson Shepherd shot 102, Mason Hylton carded 103 and Justice Wilfong rounded out the scoring at 107.
"Carson's round was his season low," said Glenvar coach Blaine Mills. "I'm proud of the progress he's made over the years. Jacson Shepherd continues to improve and show that he's ready to start shooting low in just his second year of playing. Overall, we have a lot of room to still grow and should continue to make progress."
The Highlanders will be back on the links today when they host a Three Rivers match at the Hanging Rock Golf Club in Roanoke County.