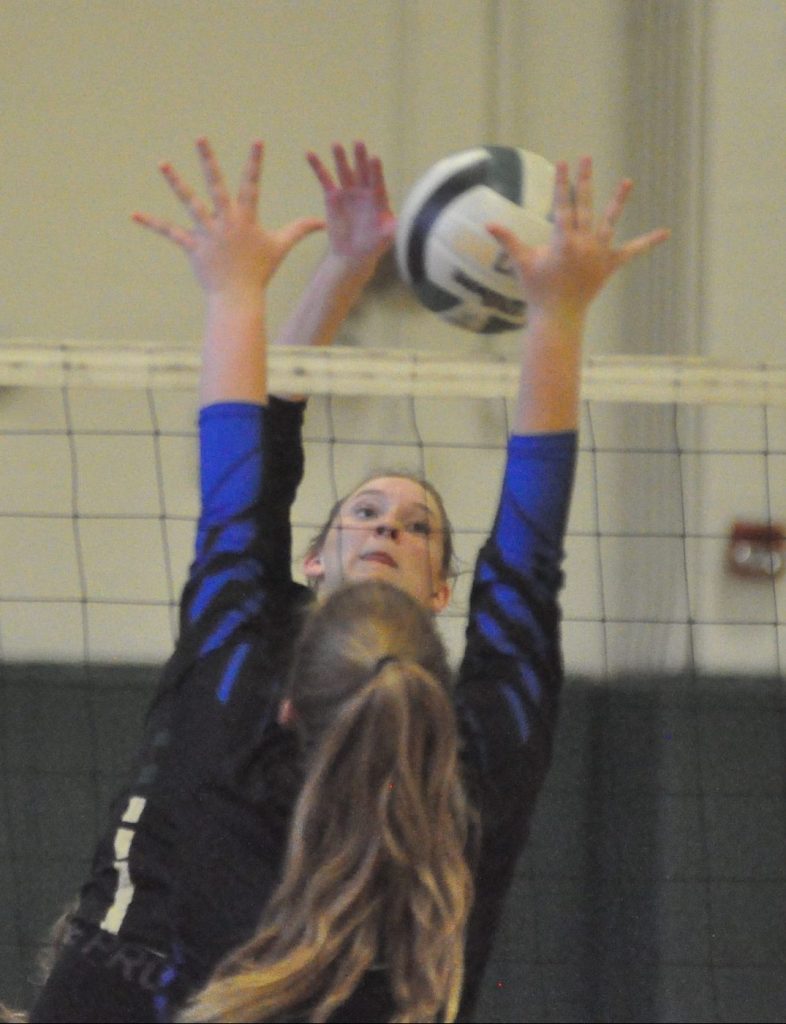 By Brian Hoffman
The Glenvar volleyball team wasn't in mid-season form, but the defending state Class 2 champions played good enough to beat a strong Blacksburg team in three sets Monday. The Highlanders opened the season with a 25-19, 25-14 and 25-16 win at the GHS gym.
"Overall I was pleased, because they're a really good team, but we missed too many serves," said Glenvar coach Mark Rohrback. "I don't ever like it when we miss serves, that's something we spend a lot of time on practice. We were missing them at crucial times, and that rarely happened last year. We're going to work on that. We'll fix it."
Glenvar's Claire Griffith led the team with a dozen kills while also posting a stat line of six digs, two blocks and three aces. Hannah Hylton and Sydney Loder had eight kills each while Hannah also had 14 digs and Sydney led the team with five aces. Audrey Conner had 30 assists and two aces and Rhyan Harris had a team high six blocks to go with four kills, four digs and two aces.
The Highlanders will be back in action tonight with a trip to Vinton to play William Byrd. Next Monday they'll play their third straight match against a school from a larger classification when play at Northside.
"Byrd was pretty good last year and from what I'm hearing they could be better this year," said Rohrback.