By Brian Hoffman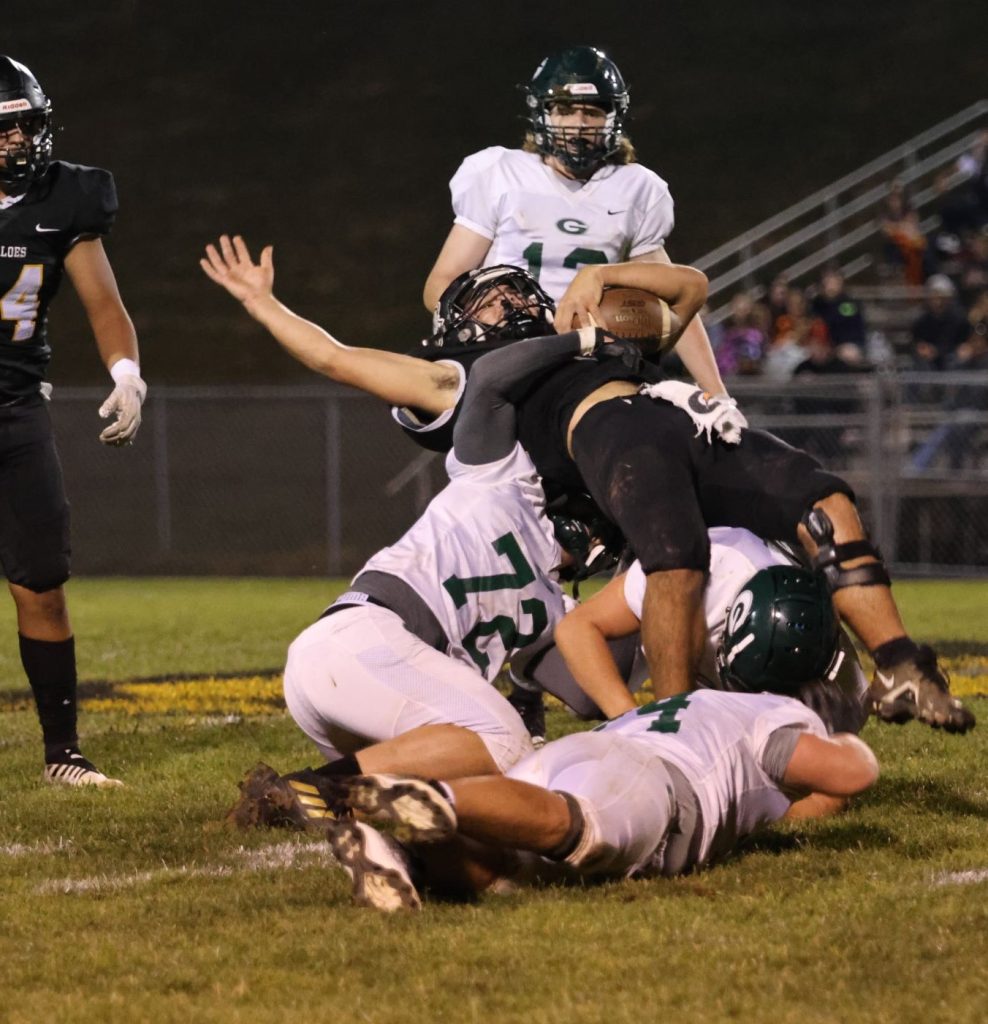 It won't be on Amazon Prime Video but Thursday night football is coming to Glenvar this week. The Highlanders will host Alleghany tonight at 7 pm at Highlander Stadium in a Three Rivers District showdown.
This game was originally scheduled for Friday but moved to Thursday due to a shortage of football officials. Both teams are coming off overtime losses, as Alleghany lost to James River in overtime last Friday, 17-14, and the Highlanders lost to Floyd County in three overtimes, 33-27.
Alleghany comes to Glenvar with a 4-3 overall record, just like Glenvar. The Mountaineers have wins over Roanoke Catholic, Bath County, Covington and Staunton River while playing a decidedly easier schedule than Glenvar, who has played three Class 3 schools and a couple state contenders in their first seven games. The Highlanders are anxious to get back on the field after last week's loss but won't be taking Alleghany for granted.
"This is a must win game for us," said Glenvar coach Kevin Clifford. "Alleghany is much improved and we still have a lot of injuries. We had six starters on the sidelines."
Glenvar's loss to Floyd was just the fifth time the Highlanders have lost a Three Rivers District game in the past nine years. The Highlanders were hurt by three turnovers after having no turnovers in the previous four games combined, including a costly "pick six" interception in the second half.
"We just didn't play well," said Clifford.
Glenvar held a 3-0 lead at the half on a 26 yard field goal by Tyler Pierce. The game went back and forth in the second half and ended in a 20-20 tie at the end of regulation. The Highlanders were down 20-10 late in the fourth quarter but got a TD run from Brody Dawyot, who took over at quarterback when Eli Taylor went down, and a late field goal by Pierce to tie the game.
In the first overtime both teams scored and converted the extra point, as Dawyot passed to Nick Woodson for Glenvar's score to tie the game after Floyd scored on their possession. The Highlanders went first in the second overtime and fumbled, but Jackson Swanson blocked Floyd's field goal attempt to keep the game tied at 27-27.
In the third OT Floyd scored, but Glenvar blocked the extra point attempt to trail by just six, 33-27, and needing a TD and conversion to win the game. However, Glenvar was stopped on downs and Floyd celebrated like they won the Super Bowl.
"It had been a while since they beat us," said Clifford. "We're in that position where it's a huge win for anyone who beats us, especially in the district. I'm proud of our kids, we were down 10 with 3:28 to go and forced overtime."
Taylor was 16 for 20 passing for 121 yards and a TD pass to Dawyot. Brody was six for 12 passing and had the rare trifecta of a touchdown reception, a touchdown run and a TD pass.
Woodson had nine catches for 77 yards and Reed Hutchison had eight receptions for 73 yards. Swanson ran for 83 yards and had one reception for 83. On defense, Jack Camper had 19 tackles, Woodson had 16 and Caleb Crowder had nine.
With the loss Glenvar fell from third to fourth in the VHSL Region 2C rankings, as Floyd passed the Highlanders and took over second. The top eight teams make the playoffs and five Three Rivers teams are currently in the top eight with Radford first, Floyd third, Glenvar fourth, Alleghany sixth and James River seventh.
"We're three plays away from being undefeated, but we have to find a way to make those plays," said Clifford.