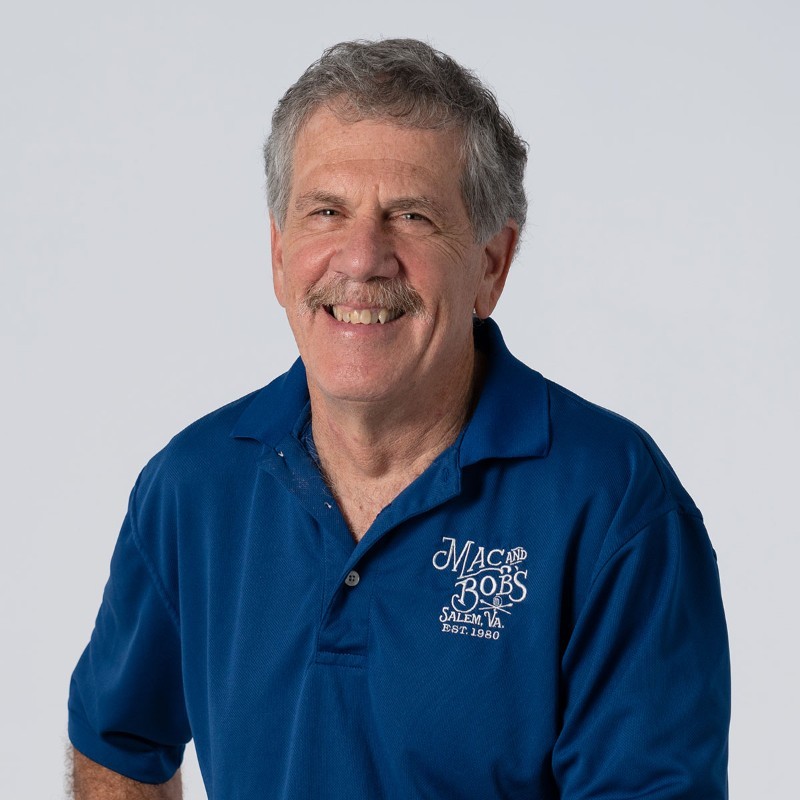 What opened as a 10-stool "Sub Pub" in 1980 has expanded over time into a sprawling 330-seat, full-service restaurant with an 80-tap bar and over 100 employees. Mac & Bob's has grown, not only in size, but also in the hearts of the people of Salem.
Bob Rotanz, the "Bob" in Mac and Bob's, will speak about the restaurant's history at the Salem Museum on Thursday, Nov. 16 at 7:30 p.m. Over the decades, Mac and Bob's has earned its spot as a cherished community institution, hosting reunions, celebrations, and gatherings of all sorts. The annual Mac and Bob's Golf Tournament has raised hundreds of thousands of dollars for Down Syndrome families in the valley. More quietly, Mac and Bob's has generously provided food for numerous nonprofits, first responders and Salem's snow plow crew.
The restaurant's incredible 43-year history includes not only the legendary calzones it bakes to perfection, but also, more recently, overcoming COVID-19, a fire, and a bankruptcy filing due to a class action lawsuit. When the restaurant faced one challenge after another, the community stepped up to save it. Mac and Bob's rebounded so successfully that it was named Virginia's Best Restaurant by the Virginia Restaurant, Lodging and Travel Association in 2021.
Rotanz came to Salem from New York to attend Roanoke College, and never left. He graduated in 1978 after leading the Maroons to a National Championship in Men's Lacrosse. The three-time All-American scored the winning goal in the title game and soon after began building his championship legacy in Salem of service to others. His awards are numerous and well-deserved, most recently including induction into the Virginia Sports Hall of Fame and being awarded the Roanoke College Medal, the College's highest honor.
-The Salem Times-Register