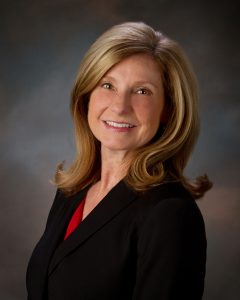 Editor's note: Martha Hooker, who is running for reelection to the Catawba District seat on the Roanoke County Board of Supervisors, agreed to answer the following questions ahead of the Tuesday, Nov. 7 election. -Aila Boyd
Q: How would you characterize your years on the Board of Supervisors thus far? 
A: It has been an honor to represent the citizens of the Catawba District and I characterize my time on the Board of Supervisors as successful. Our Board of Supervisors has a great team in place. Each board member has an area of expertise and while we don't always agree on every issue we respect each other's opinions. Because of this we have an exceptional ability to work for the good of Roanoke County and we have experienced success. Roanoke County will continue to be a great place to live, work and raise a family!
Q: What prompted your decision to run for reelection? 
A: Roanoke County has had recent successes in the areas of economic expansion with existing and new businesses and I believe we can build on this! For example, we have seen a new investment of $87 million by Wells Fargo with an additional 1100 new employees; the Carilion Mental Health Department opening at Tanglewood; the opening of the Galen School of Nursing; And significant projects including a new AEP Operation Center, Mack Trucks, Lowe's Distribution Center, North American Specialty Laminations, Wurth Revcar, Southern Team Huyndai, Fallowater Square, Lewis Gale ER in Bonsack, Vistar Eye Center, Salem Animal Hospital; And new developments in the 419 Town Center area including Burlington, Sketchers, Popeye's, Chili's Grill and Bar and several new hotels all in Roanoke County!
I believe we can continue on this path for more success!
Q: What priorities will you have for your next term if reelected? 
A: I will pursue our strategic vision with top priorities including continued economic development, community development and redevelopment, education, housing and outdoor recreation, while increasing public safety. Additionally, we need to continue to expand broadband to underserved and unserved areas. I want to work to make the County's organization more effective at meeting the needs of its citizens.
Q: How does the Board of Supervisors support economic development in the county? Additionally, what are your hopes for economic development over the next couple of years?
A: We support economic development by setting good policies for new business relationships and maintaining good relationships and communication with existing Roanoke County businesses. Our proactive economic development team has a good relationship with the Virginia Economic Development Partnership and we actively market our available sites for new development. We participate in Virginia Association of Counties to advocate for our Roanoke County Schools, Catawba Hospital, broadband expansion and additional support for expanding our Regional Airport. We personally meet with our state-level representatives to advocate for the needs of Roanoke County and our Valley.
I hope that we can fill our current industrial sites with good companies offering good wages.
Q: What challenges do you think the county will face over the next couple of years and how can you, as a supervisor, contribute to solutions?
A: We have a challenge with workforce development in Roanoke County and across the country. It seems every business is looking for employees. We have committed significant resources for a new Career and Technical Education Center to help prepare students for jobs in industries needing workers in our community. As a supervisor I will continue to advocate for workforce development on the Chief Local Elected Officials in conjunction with the Greater Roanoke Workforce Development Board to help place residents in jobs locally. We have over 25 colleges and universities within 60 miles and we must promote the great qualities of our region to these students! 
We also have a housing challenge. For the people who want to take advantage of our low cost of living and outdoor amenities among other great qualities, we do not have enough houses to accommodate them. We need to look for ways to encourage building in infill lots and redevelop areas into housing to meet the current needs.
Q: How will you advocate for your district on the Board of Supervisors, if reelected? 
A: I will continue to advocate for the Catawba District by listening to citizen concerns and looking for ways to better meet their needs. I will look to make Roanoke County more efficient with the services we offer versus the cost to the taxpayers. I will look for partnerships and grants to offer continued expansion of broadband to the unserved and underserved citizens. 
I am available to hear from citizens with any concerns and encourage their involvement to continue to make Roanoke County a great place to live, work and raise a family!