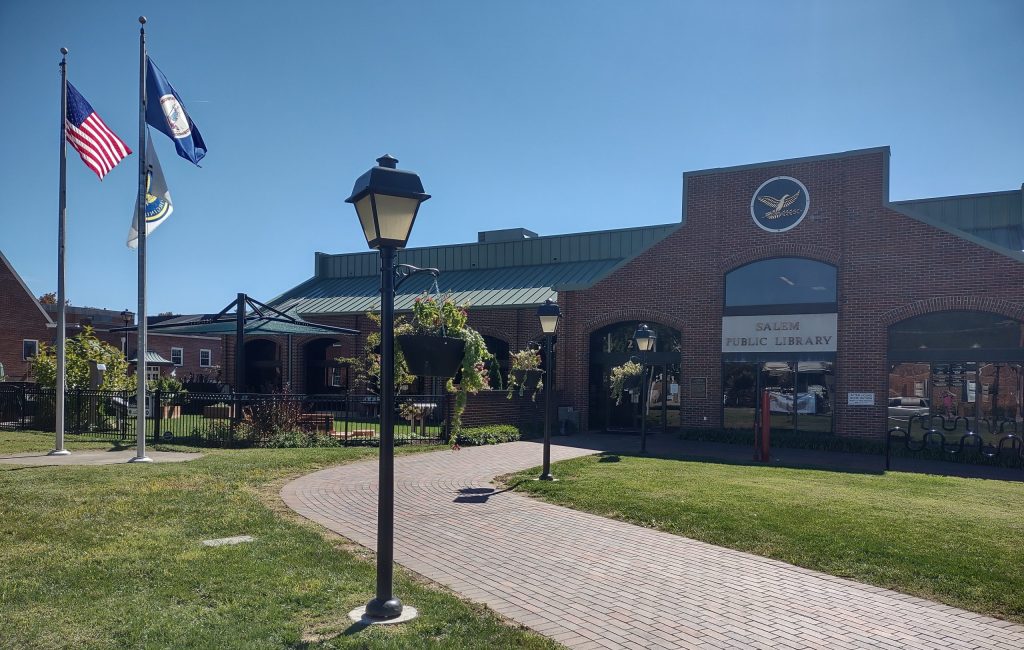 ROAR!!! It's Dinovember! Kids ages 0 through fifth grade earn reading and activity badges all month for the chance to win an awesome dinosaur encyclopedia by completing the Dinovember challenge on Beanstack. Register for the challenge at salemva.beanstack.org and read at least 15 days throughout the month and earn at least 10 badges total. Children will also receive a small prize each time they check out a dinosaur book at the Salem Public Library throughout the month of November.
Reminder:  Roanoke Valley Libraries will transition to OCLC Wise, the new library catalog and staff side patron database, in the next two weeks.
The Salem Public Library will be closed on Friday, Nov. 4, and Saturday, Nov. 5, for staff development and training. The library will also be closed on Friday, Nov. 11 in observance of Veterans Day.
During the week of Nov. 7-10, the online library catalog will be unavailable, but the libraries will still be open.  Printing from the Internet and photocopying will still be available. You will only be able to borrow materials with your physical library card or driver's license in hand.
No materials are due that week, and there are no late fees! Please hang on to checked out library materials until Nov. 12 or after if possible.
New language learning database:
Transparent Language Online for Libraries, a complete language-learning system with courses and lessons designed to build listening, speaking, reading, and writing skills is available currently on https://finditva.com. Transparent Language Online allows learners to explore a new language in the comfort of their own home, at the library, or on-the-go.
The community will have unlimited access to more than 110 languages, including English for speakers of over 30 languages and American Sign Language. Transparent Language Online for Libraries is packed with pronunciation practice, speech analysis, grammar, writing activities, and vocabulary-building activities. This extensive language-learning program works on virtually any computer or mobile device through a web browser or mobile app.
Find it Virginia databases are purchased by the Library of Virginia for use in all public libraries in the Commonwealth of Virginia with government funding.