The Roanoke College volleyball team hosted an Old Dominion Athletic Conference (ODAC) tri-match on Saturday afternoon when they welcomed Bridgewater and Shenandoah to the Cregger Center. The Maroons prevailed in a hard fought 3-1 win over the Eagles before completing the day with a 3-0 sweep of the Hornets.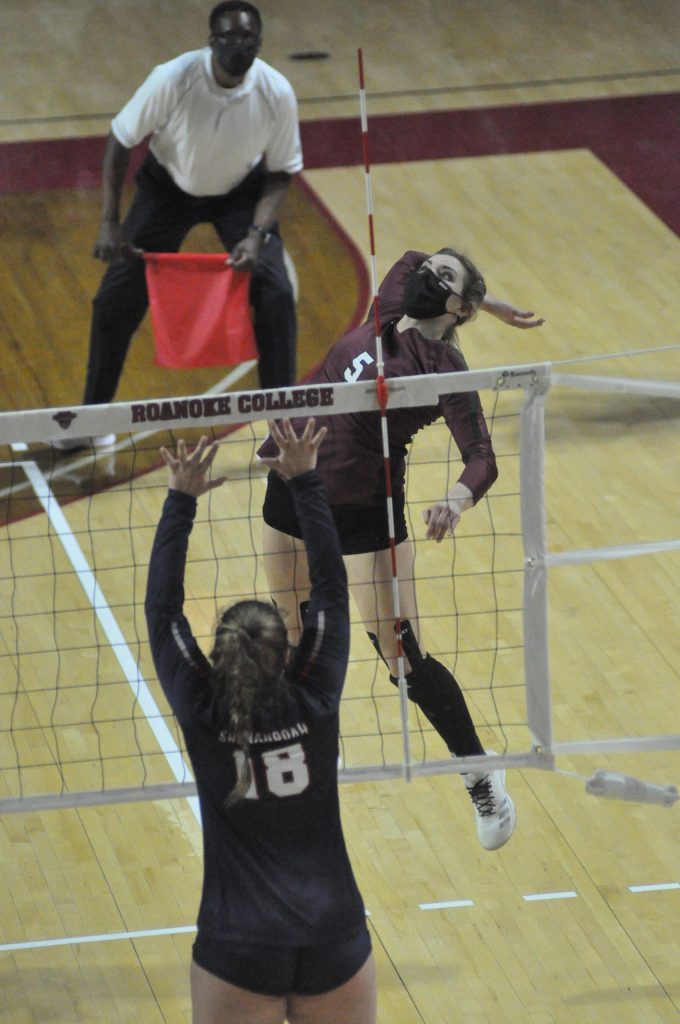 Roanoke topped Bridgewater 29-27, 25-21, 19-25, 27-25. Linsey Bailey finished with 23 kills and a pair of service aces. Ryanna Clark added 15 kills while Parker Moody finished with 10 kills, three solo and three assisted blocks. Kennedy Clemmer led with 27 digs with Olivia Newman handing out 38 assists.
Later in the day the Maroons took on Shenandoah and swept the Hornets, 5-15, 25-14, 25-12. Bailey led a balanced attack with 11 kills, Clark added nine, and Angel Ross finished with seven. Clemmer had 19 digs and Newman ended the match with 21 assists.
With the sweep Roanoke improved to 4-2 on the season, all against conference foes. Roanoke will be back in action with a road trip to Guilford on April 8th.