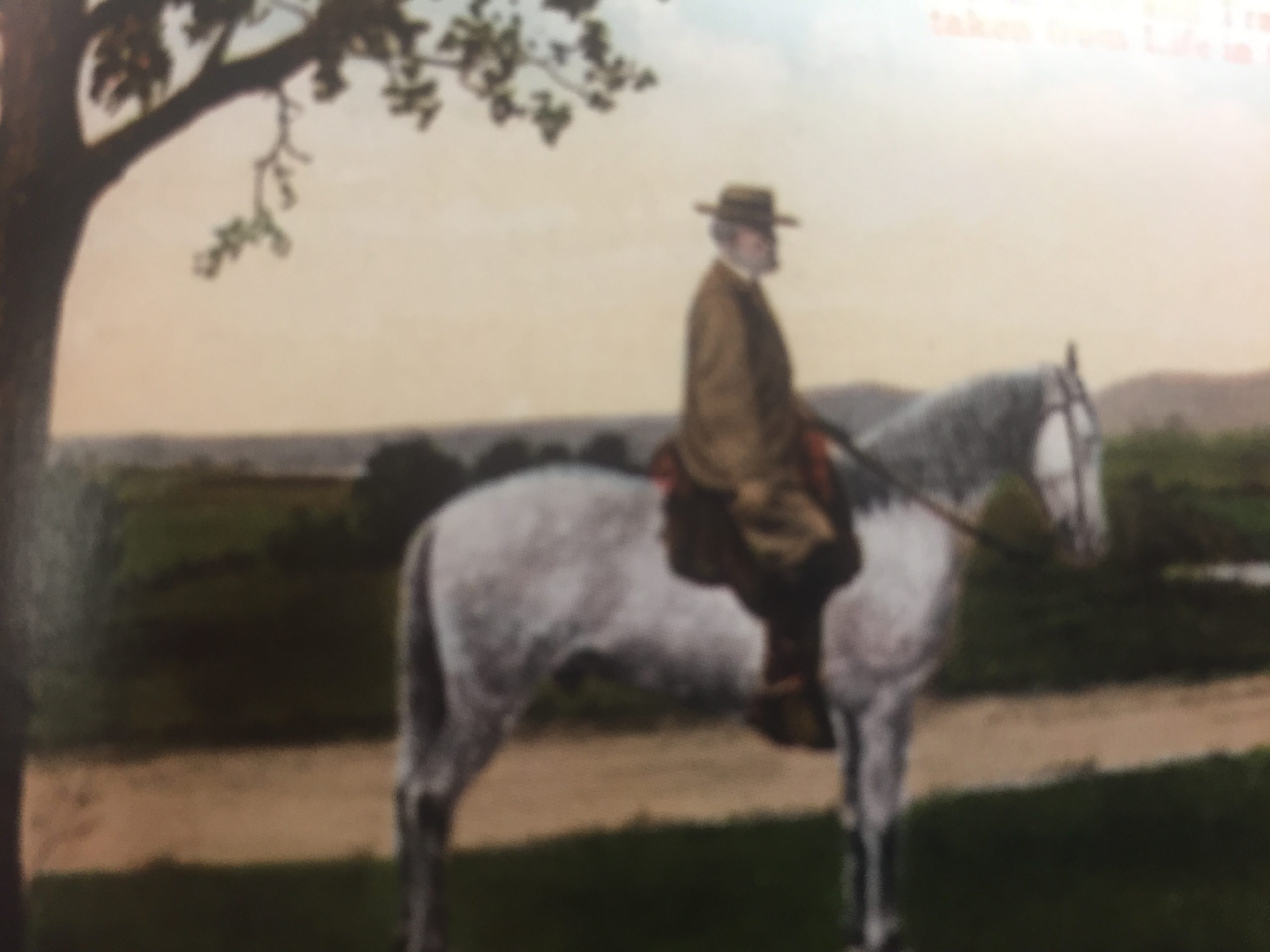 Salem's first photographer was Adam Plecker, who was one of the most important photographers in Virginia in the late 1800s. He lived in Salem with his wife Margaret for about a decade following the Civil War. Plecker operated his "Mammoth Photography Gallery" on Main Street, and also ran a traveling studio out of a boxcar wagon.
Plecker's work included portraits and Civil War sites, as well as some unusual compositions, like women sticking their heads through newspaper. His best-known photo was an image of Robert E. Lee astride his horse, Traveler, which was also colorized for a postcard.
The Salem Museum has copies of Plecker's photograph of Lee and the colorized postcard on display in its "Salem and the Civil War" gallery. An extra bonus for anyone interested in the Civil War: the theme for Hands-On History Saturdays in July is the Civil War. On Saturdays in July, visitors get to see some of the significant Civil War artifacts in the Salem Museum's collection. Pull on a glove to actually touch these special objects.