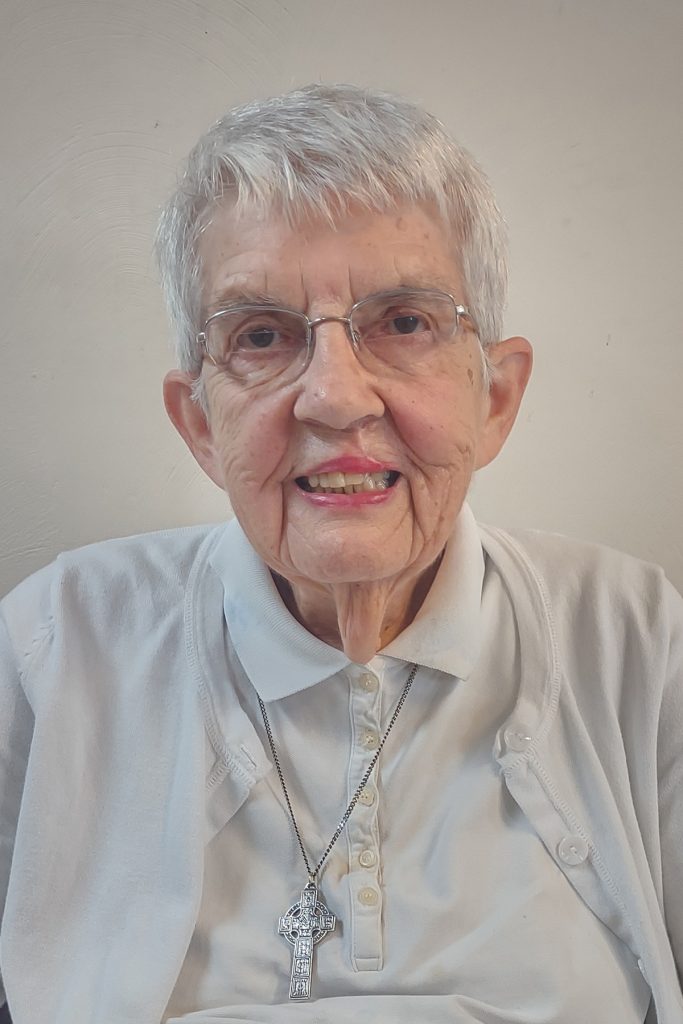 By Frances Stebbins
Frances Stebbins has been covering events in Western Virginia, especially those relating to faith communities, since 1953.
            It seems there is always something about schools to stir the wrath of parents. The current controversies  about how history is being taught or whether the issue of homosexuality should be mentioned in books for school libraries are just the latest.
It's natural that this should be so. Children are a parent's most priceless possession, and what goes into their young  and impressionable minds can remain for a lifetime. We think with distaste about how children were indoctrinated in countries such as Germany in the Nazi years or in the schools of the former Soviet Union.
Looking back now to the days when my own daughter and two sons attained their high school diplomas in the schools of Roanoke County, it seems that getting them educated  was one of my most challenging tasks of being a parent.
For a variety of reasons I need not detail here, none were the honor students I naively expected when public schools entered my life as a parent in 1962. The last child walked across the stage to receive his diploma in 1979.
Our sons found their greatest fulfillment through their enrollment for the two final years of high school at the Roanoke County vocational center known by a variety of names. There, both learned the needed automotive skill of repairing car bodies. In the relatively small school they were able to bond with their skilled teachers in a way not possible in a mainstream classroom.
Though neither found lifetime careers in this specialty, the training stood them well as a maintenance man in a large Roanoke industry and as a technician in air-conditioning and heating equipment.
As for our daughter, life circumstances led her into the banking field—a throwback perhaps to her paternal grandfather—and she soon will retire in Florida from this career.
All this is to say that attendance at college is not essential for a young person to achieve satisfaction in a well-paying job. That's another important issue today.
The daily paper that contained the article  about parental concern over  what children are being taught     also informed readers of a major education project soon to be undertaken by Roanoke County. It will be known as the Center for Technology Education. To be erected on Peters Creek Road near its intersection with Airport Road and near Burlington Elementary School, it will replace the current Burton Center for Arts and Technology which my sons enjoyed 45 years ago.
The story explained that the Burton Center in East Salem is not only severely overcrowded but it's in a flood plain of Masons Creek. No date has been set for getting the building under construction. When it's done, there will be space for a much-expanded program of practical training for young adults.
Back to indoctrination, that issue did not surface in the days my children were getting their public school education. One issue that mildly divided late husband Charles and me was the relative value of private versus public schools.
That had to do with our life experiences.
Both my husband and I had been largely reared by our mothers. My father died before I could remember him while Charlie had enjoyed his dad for nine years. Because of my poor adjustment to our small town's public school and the presence of a tiny private day school taught by a dedicated teacher for ten dollars monthly in the Great Depression days, my mother sacrificed to send me there.
Among the books I used in fourth grade was "A History of Virginia for Boys and Girls." It covered our commonwealth's role in four chapters on the Civil War. I think now that I was not unduly prejudiced toward the South by its author, a JMU professor.
My experience in this tiny school was happy while I never quite fit in public school.
Charlie, sent to a private boys' school briefly in Richmond after his father's death, hated the place. He thrived, however, and found his beloved career as a news writer at a large public school in Washington, D.C.
Though as parents we were divided philosophically on public versus private education, the issue was moot, for we could not afford to send our children to the Roanoke Valley's existing private schools.
They all turned out all right.