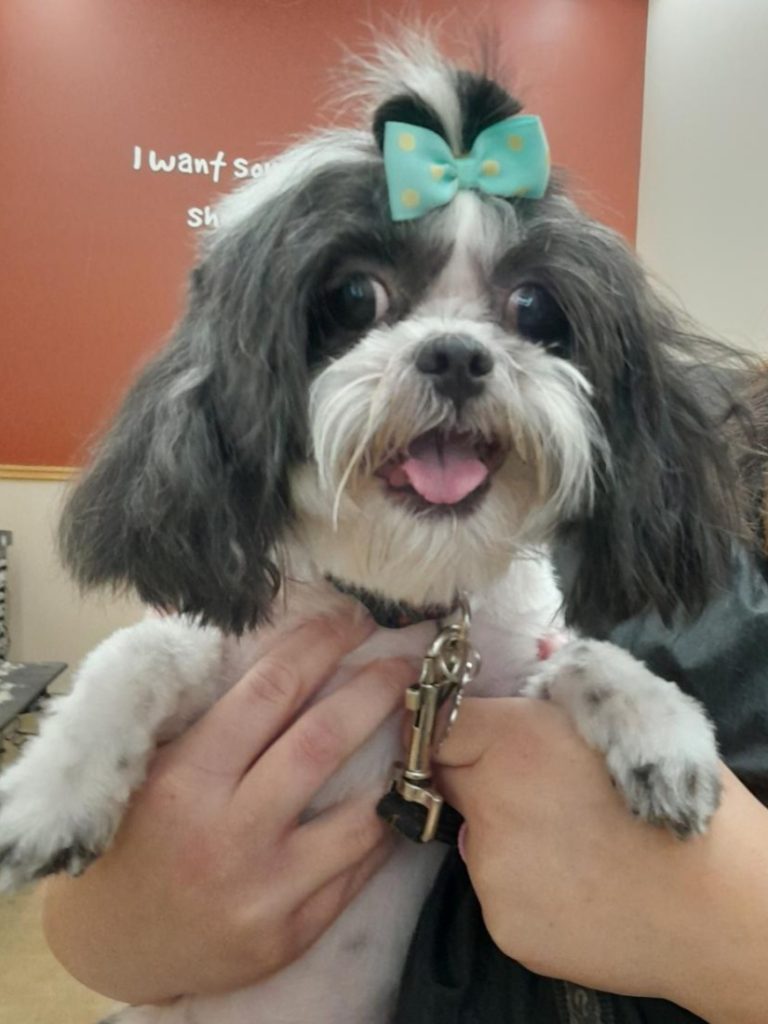 By Alexander Shedd
For the first ever Salem Times-Register Pet of the Week, we would like to introduce Poppy! 
Poppy's person is our very own Meg Hibbert. Poppy is a 5-year-old shih-tzu who has been with Meg since she was 8 months old. Poppy loves meeting new people, especially those who come to do service work at home.
Poppy and Meg go to the Dilly Dally on Sunday evenings, where they treat themselves to hot dogs (Poppy always gets a bite!). Poppy also loves visiting the Catawba Farmers Market and Salem Farmers Market, where Meg is The Cookie Lady, selling cookies, peach scones, blueberry muffins, sourdough rolls and south Georgia-style pound cake with local ingredients.
Poppy is a loyal friend who protects her person from danger. If Poppy could speak, Meg says that she would say that she loves treats, loves meeting people and that she thinks Salem is a really great and friendly place to live. Look out for Meg and Poppy at the farmers markets!
If you would like to see your pet in The Salem Times-Register, please email us at Alexander.Shedd@ourvalley.org or call the office at 540-389-9355.