By Marty Gordon
staff writer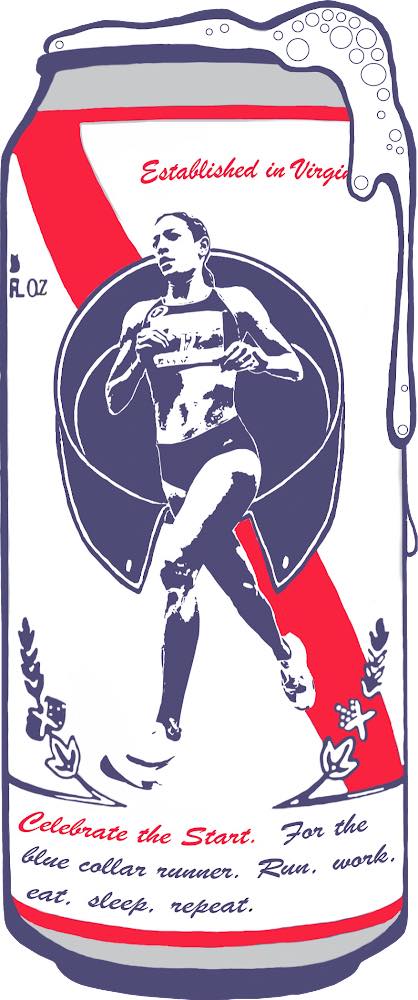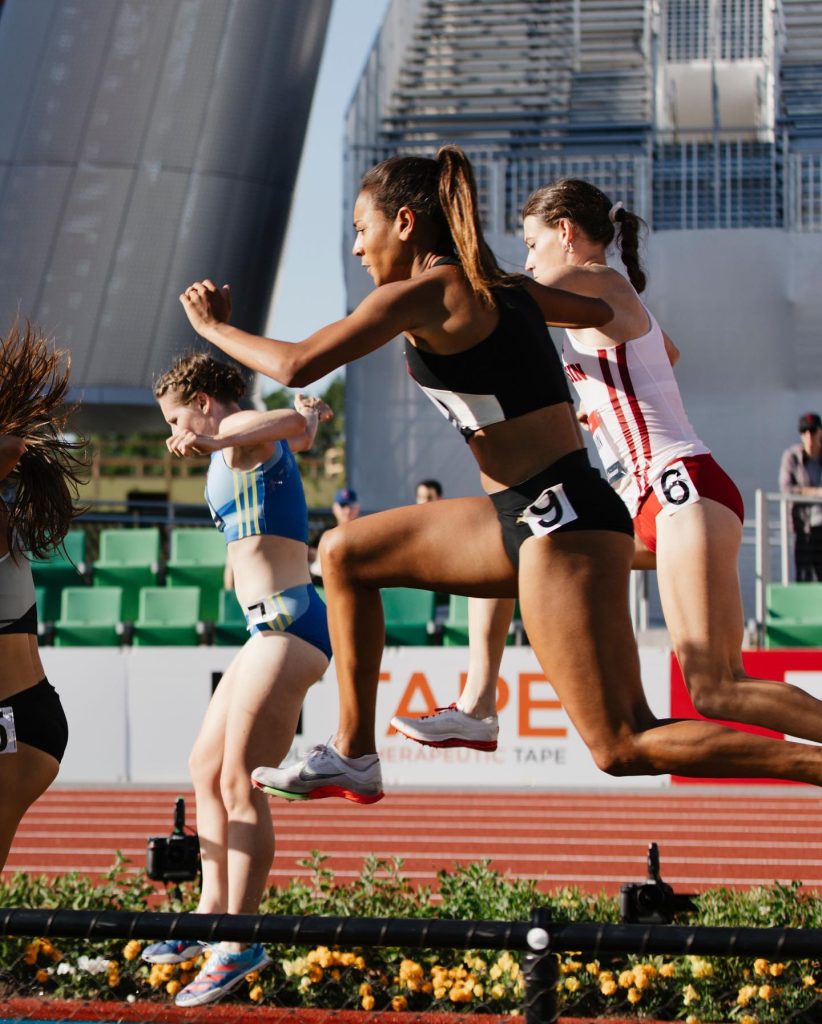 Former Roanoke College track star Carmen Graves continues to hold onto the dream of running in the Olympics. Recently she finished seventh in qualifying for the national team in the steeplechase. Her personal belief centers around the idea of being a "blue collar" runner who puts up fast times while holding a full-time job.
"They grind on the daily to fit in both work and training. They are the runners who don't have a running contract, but still have big dreams," said Carman.
Graves initially qualified for Olympic qualifying in 2016, but after sustaining a plantar fasciitis injury she was left on the sidelines. In 2016, she ran 9:52 and just barely hit the qualifying standard (9:53). This year the committee lowered the standard to 9:50, which worried her because she hadn't run under 9:50 in over six years.
"I ended up qualifying with a personal best time of 9:47 at the Portland Track Fest (May 27)," she said. "It's exciting because I know that I can run faster. I fell in the water pit and still ran a personal best in Portland so I am excited to see how fast I can run while staying on my feet."
Graves, who is a 2009 graduate of Christiansburg High School, now lives in Denver, Colorado. After an outstanding career at CHS and Roanoke College, she continued her career in the professional ranks.
"I identify myself as a blue collar runner. I work full time in education and coach track and field while also rubbing elbows with full-time professional runners," she said.
Recently Carman helped unveil a beer at a Christiansburg brewery, Iron Tree, that is named after her and her "Blue Collar" motto.
"It's probably not the best recovery strategy, but after a long day at work and a hard training session, I just want to relax on the couch with my husband, my dog, and a cold beer," she said. "It's hard to find a good IPA that hits the spot just right after a run. My taste buds seem to be sensitive after physical activity and the typical IPA can taste too harsh and strong. The perfect post run beer to me is light and refreshing, while still holding the integrity of an IPA; hence, Blue Collar Runner."
Graves said it was important to work with Iron Tree Brewing Company because they are helping to make downtown Christiansburg special.
"The Brewhouse Manager, Seth Locklear, has been great to collaborate with, and he took all my suggestions into consideration," she said.
Iron Tree Brewing Company is a new brewery and aren't at the point where they are canning beers yet, but it's definitely a possibility in the future for Graves and her newly named beer. And, her running career is back on track after rehabilitating a foot injury.
"I've been healthy and happy, which has allowed me to get in consistent training for the last four years," she said.