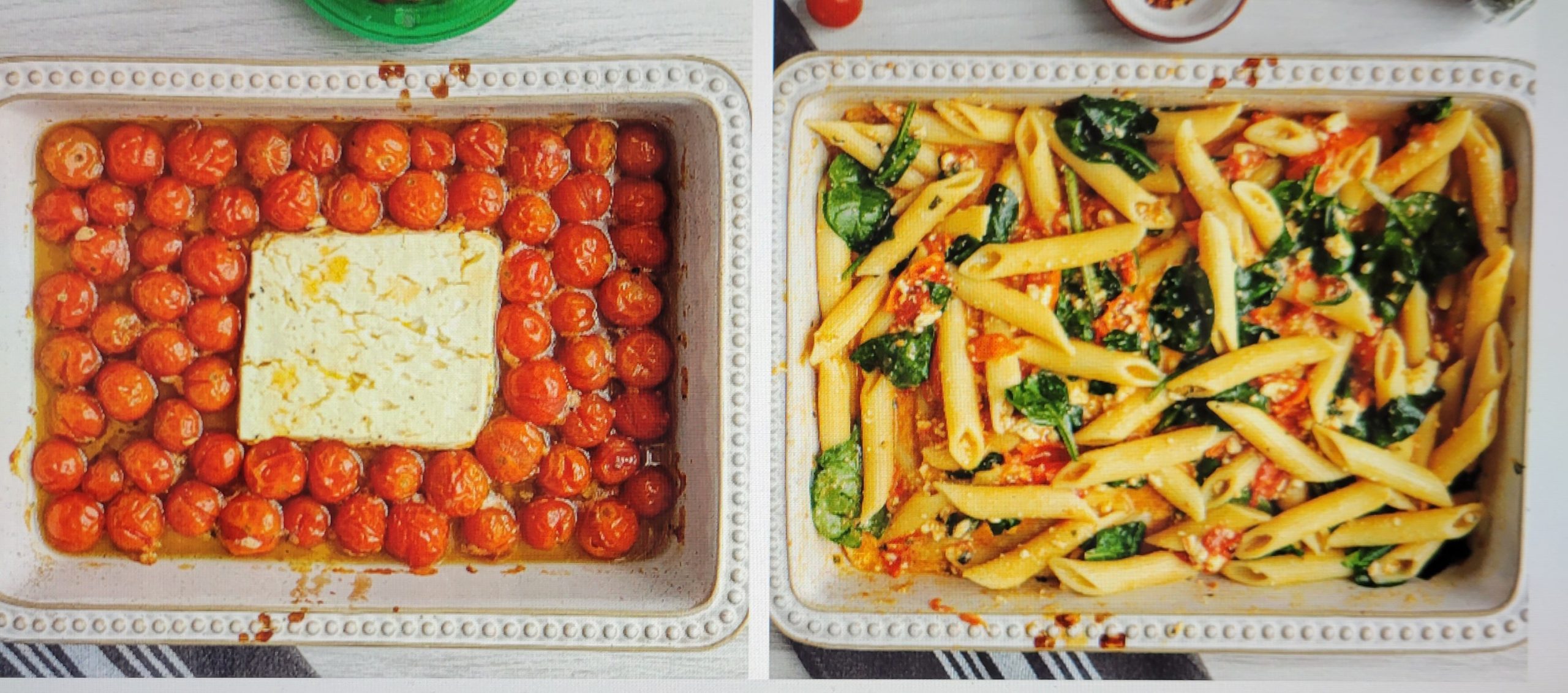 I will admit I use social media daily.  I follow many accounts on Instagram, Facebook, and Tiktok. Out of the 430 I follow on Instagram, 273 are shih tzus and the rest are my friends.  My TikTok "for you" page is my go to when I need a social media fix. This page suggests videos you might like. Mine suggests food recipes and dog videos.  My mom and I got most of our recipes from food packages, magazines and newspapers. Today, most of us get our recipes from online sources.  Recipes are popping up all over my social feeds; Instagram, Facebook, TikTok, Pinterest, and You Tube. They cover dinners, wraps, desserts and drinks. I am often asked "Have you seen this recipe on TiKTok?"   Every once in a while there's a recipe that captures the attention of people.  The social media viral recipe is a relatively new phenomenon.  At first I was skeptical of these recipes. I know some are just for the views but are they really any good? During the pandemic lockdown, I experimented with many a recipe. Mostly, to keep my mom and I entertained since we couldn't go out to eat.  Home cooking is more cost effective than eating out and we all have to watch our money these days. A viral recipe has to taste good, be easy to follow with straightforward instructions, and use inexpensive, common ingredients.  Social media recipes are like a virtual cooking class. Most are under 3 minutes long and you can rewatch as many times as you need to. The ingredients are usually put up on the screen so you can pause and screenshot the ingredients list.  Beware of false kitchen hacks and recipes. When you watch a video and if it sounds too good to be true, it probably is. Use your intuition.  If trying to replicate a snack food, check the ingredients against the snack package.  If the main ingredient is flour and the recipe does not include flour, it's probably not a good one. If you like the ingredients and it sounds good then try it. At least you will have some entertainment and a story to tell if it doesn't work out. 
This week's recipe is a TikTok recipe. If you are on TikTok you have probably seen this viral pasta recipe.  It has been shared and reshared millions of times. 
Baked Feta Pasta 
Ingredients
1 pound pasta, I use bowtie or penne
½ cup olive oil (or more. You don't want to be skimpy with the oil) 
20-25 oz. cherry tomatoes
1 block of feta cheese
1 Tablespoon chopped garlic (about 4 cloves)
2 pinches red pepper flakes
1 handful fresh basil leaves
Salt and pepper to taste
Directions
Preheat oven to 400°F. Add tomatoes, olive oil, and salt to a baking dish and toss. 
Place the block of feta in the middle and top with a glug of olive oil plus a few pinches red pepper flakes. Bake for 30 minutes. 
Meanwhile prepare pasta to al dente, strain and reserve some pasta water.  Chop the garlic and basil. Remove the baking dish from the oven and immediately add the chopped garlic and basil and stir. The residual heat will cook the garlic and basil.  Toss with pasta. If it is creamy then it is ready to serve. If it is dry, add a little pasta water and stir it up.
 I have added cooked chicken to this and it was so good!