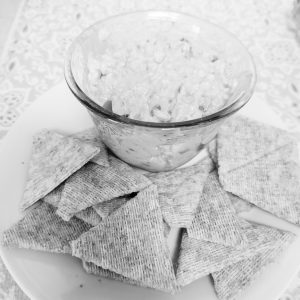 Pimento cheese spread is thought of as a southern dish, but it originated in the north.  According to Seriouseats.com, in 1870, New York farmers began making a soft cheese similar to Frances Neufchâtel. Through time this cheese became cream cheese and was linked to the city of Philadelphia. This New York made cheese became the leading Philadelphia Brand Cream Cheese.   Around the same time, sweet peppers imported from Spain became available in America.  This imported pepper's Spanish name, pimiento, changed to become pimento, dropping the "i".  In time, these two products were combined, and in 1908, Good housekeeping published a recipe for a sandwich spread with cream cheese, pimentos, chives, and mustard. Soon, premade pimento cheese was being sold in grocery stores. By 1911, imported Spanish peppers were expensive, so Georgia farmers began cultivating a domestic pimento.  Before World War II pimento cheese was a well-known sandwich spread and sold in grocery stores and lunch counters across the USA.  After World War II, pimento cheese stopped being so popular. Southern cooks eventually took a manufactured product and made up their own recipes to make it from scratch.    
      Up until 1990, most cookbooks did not have a recipe for pimento cheese. Now, chefs and food writers have published increasingly complicated recipes and uses for this humble spread. Some slather it on hamburgers and stuff quail with it. Whether store bought or homemade, most southern homes used pimento cheese as a backup spread for lunches, appetizers or picnics. My mom did not make pimento cheese but she always bought it at the grocery store. We kept it on hand for school lunches and quick snacks. My dad always put it on his BLTs.  I think the best way to enjoy it is in a simple sandwich, spread thinly on soft white bread. If you like, you can cut the crusts off to be fancy.  This week's recipe comes by way of TikTok. There are so many creators making pimento cheese TicToks right now. This recipe is a fancy version of pimento cheese that stores well and makes great sandwiches.  I have also included the humble version. 
Jalapeno popper pimento cheese
8 oz. cream cheese, softened
6 oz Colby Jack cheese, shredded
32 oz Sharp Cheddar, shredded
Two 4 oz cans of Pimento peppers, drained and chopped
1 cup mayonnaise, you can add more if you like it creamier
1 Tablespoon garlic powder
1 Tablespoon onion powder
 1 LB. bacon, cooked crispy and chopped
Combine all together until well mixed.  Refrigerate at least one hour.  Serve on bread, crackers, or raw veggies. This makes enough for a week's worth of sandwiches. 
Pimento cheese spread
8 oz. softened cream cheese
2 cups Sharp cheddar cheese
1 can pimentos chopped and drained
¼ teaspoon garlic powder
¼ onion powder
Salt and pepper to taste
Mix all together until combined. Store in an airtight container for up to one week.