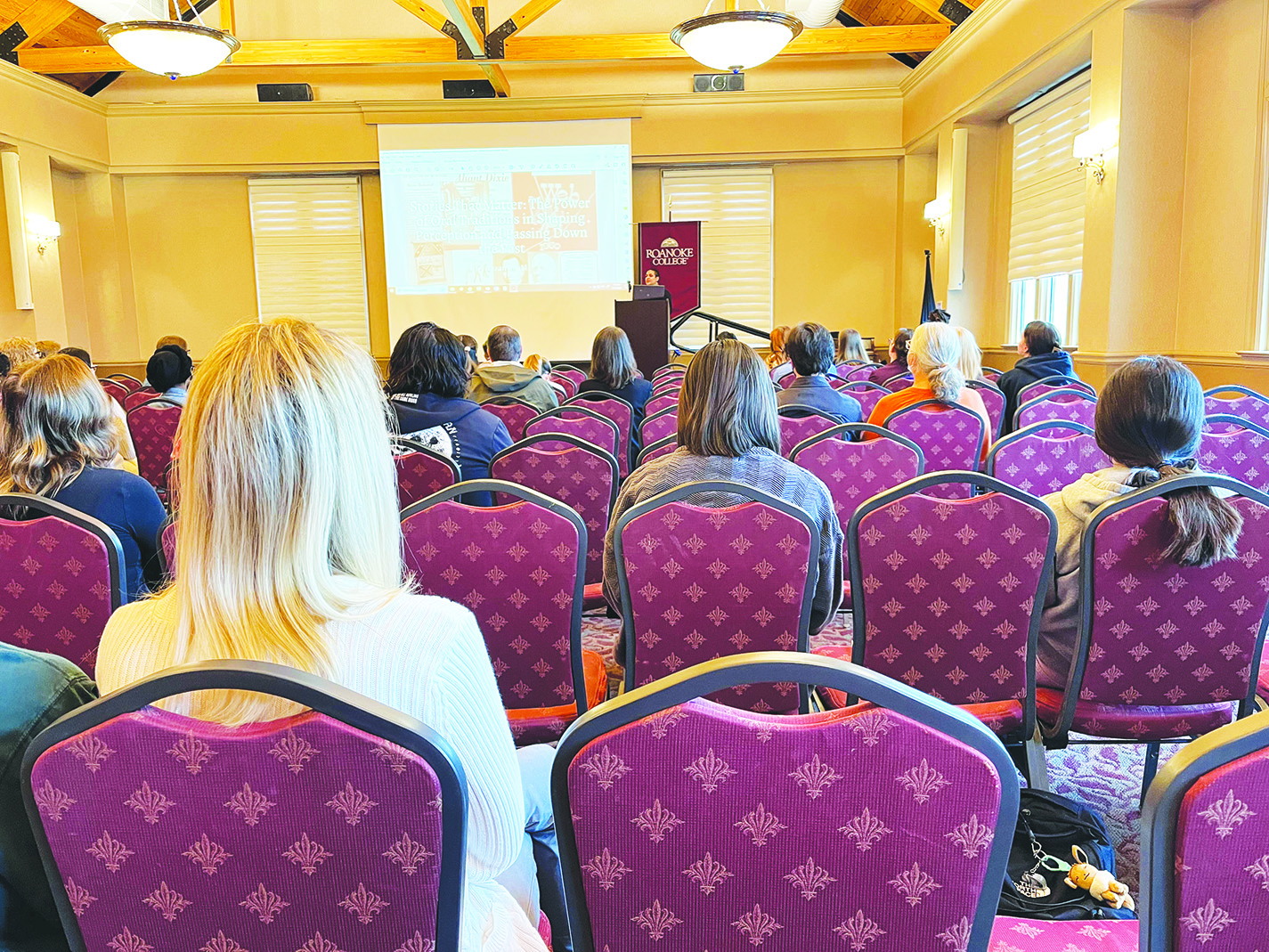 Aila Boyd
aboyd@mainstreetnewspapers.com
Roanoke College hosted the second annual Virginia Conference on Race last Thursday, March 30 and Friday, March 31. The conference brought together students and faculty from higher education institutions across Virginia, as well as several other states, to engage in conversations about race. 
The conference was started last year by Carrie Murawski, an assistant professor of English and communication studies at the college. "I am excited to see how the conference is growing from year to year," Murawski said prior to the conference. "However, I am more excited to take this time to listen and learn how to be a better anti-racism advocate in my own communities."
This year's theme was "After/Math." The conference brought student researchers from Virginia Tech, University of Richmond, James Madison University, Harvard University, Washington and Lee University, Hollins University, Randolph College and Concordia College to Salem.
Ernest McGowen III, an associate professor of political science at the University of Richmond, provided the keynote lecture on Thursday in the Wortmann Ballroom. He spoke about "What happens between the independent and dependent variables? Student activism and institutional change." 
Ahead of the lecture, Roanoke College President Frank Shushok provided the welcome and Murawski gave the keynote introduction. 
More than 30 student research presentations, which discussed topics like reclaiming history, critical environmental studies and equity in higher education, were given on Friday at the Colket Center.