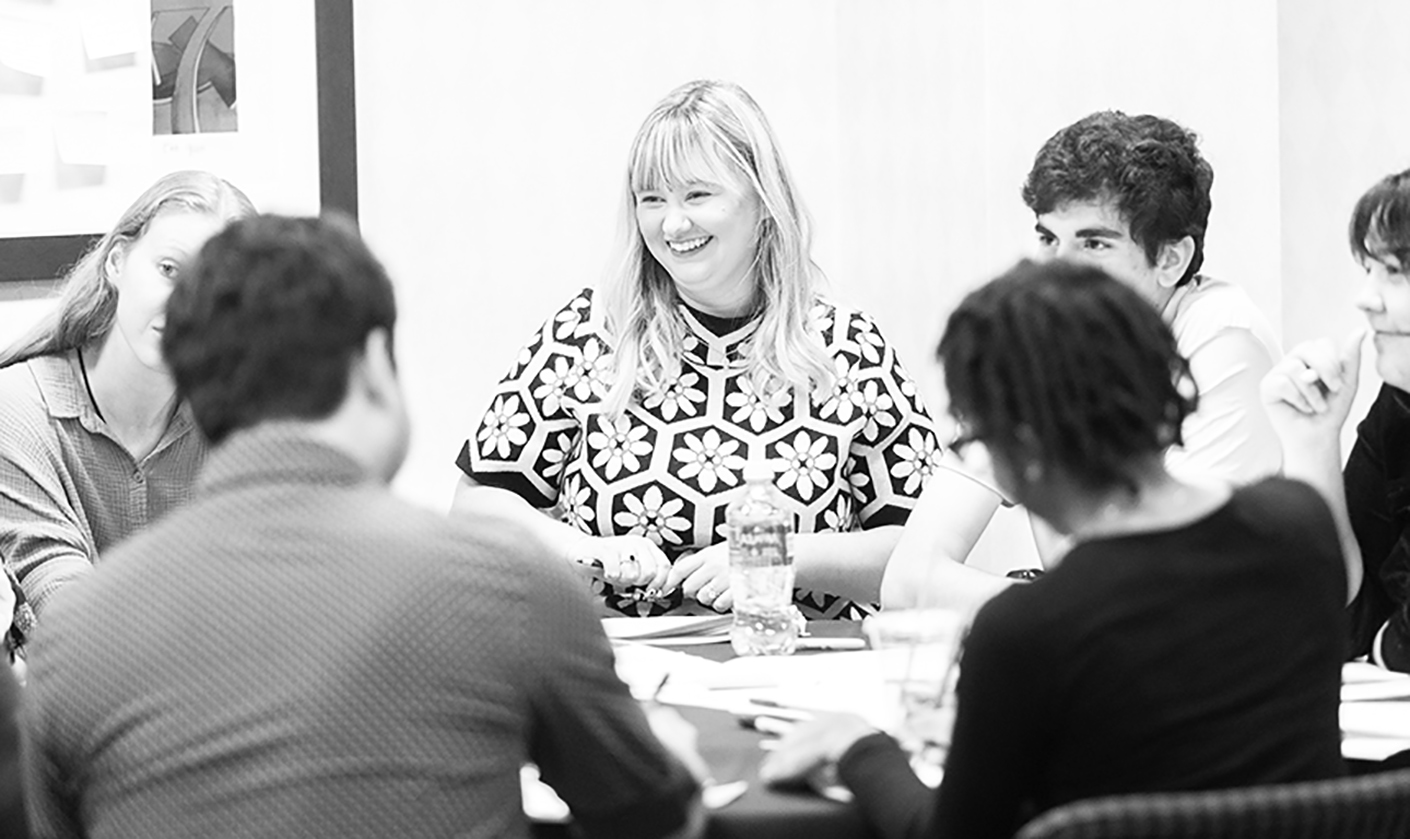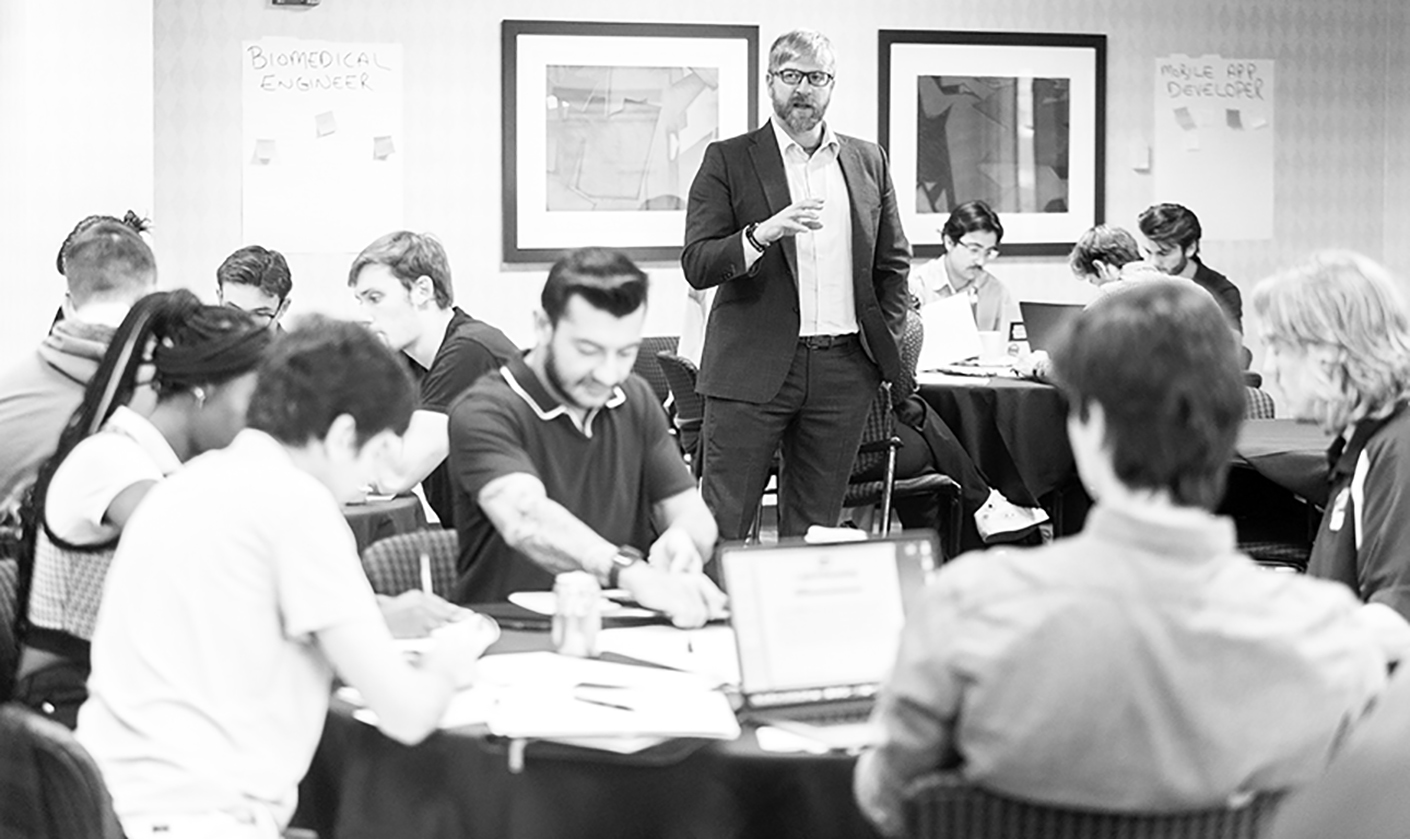 Sixty-five percent of children in elementary school now will end up working jobs that do not yet exist today, and members of Generation Z are likely to experience nearly two dozen job changes between the ages of 18 and 34. 
Some college students (and their parents) may find this outlook terrifying, but a group of Roanoke College students who participated in Deloitte's Future of Work Institute™ last month now have the knowledge to tackle the changing job market with confidence, not fear.
In the two-day workshop, students were immersed in the technological, social and economic trends that define the world of work they will enter upon graduation, and they learned how they can navigate and adapt to disruption in their career journey. The workshop was hosted by Deloitte, the largest professional services network in the world, in collaboration with Roanoke College's center for Purpose, Life, and Career Exploration (PLACE). 
Since it was co-created in partnership with 10 colleges and universities in 2021, more than 25 organizations across the nation have hosted the institute, but Roanoke is one of the first liberal arts colleges to host the program, which was held on Oct. 5 and 6. 
"I decided to attend because I knew Deloitte was a very prestigious organization," said Luke Kovats '25, who is studying business administration, "and because educating myself on the future of work and learning how I can better prepare my skillset for the future is invaluable for the longevity of my career. I have been exploring different career paths, and I wanted to learn more about the opportunities for new jobs that may arise."
More than 30 Roanoke College students were accepted into the institute, including business, sociology and pre-law majors. One member of Roanoke's first MBA class also attended the workshop, which was led by certified Deloitte facilitators Patrick Brugh and Re'Neesha Thomas. Brugh said the Roanoke College students were an excellent audience for the Institute.
"Roanoke's national reputation as a liberal arts college was on full display in the Future of Work Institute," he said. "Students were engaged in debate, open minded and curious, and eager to dissect the various ways that they and others might live their lives in the future of work."
The institute's core curriculum is grounded in life design principles and built around the Future of Work, helping students to understand the evolution of work, the workforce and workplace over time – and how that impacts their workforce journey. It focuses on human skills including empathy, written and verbal communication, curiosity, logical reasoning, emotional intelligence, adaptability and resiliency, and problem solving, which are a timeless asset to members of the workforce as they navigate inevitable disruption.
Students also participated in two supplemental modules focused on artificial intelligence (AI) and cybersecurity. The AI module covered the latest AI tools, their uses and possible AI-related careers. The module turned out to be the liveliest discussion of the institute, with students expressing a keen interest and some misgivings about the role of AI in the future of work. Kovats said that by the end of the workshop, he felt better about incorporating AI into his career journey.
"The program did a really good job explaining how the culture of work is changing and the impact that AI will have on jobs. While AI may replace many autonomous tasks that humans currently do, it will not replace the soft skills we possess, such as empathy or critical thinking," he said. "I learned which soft skills I am more proficient at, and which ones I need to work on. The program helped assuage any potential fear around AI and its implementation and focused on showing participants how to emerge successful into a workforce that will be heavily using AI."
Thomas said she enjoyed the passion with which students discussed artificial intelligence and ultimately embraced its possibilities. "The next generation of leaders from Roanoke College believe that advances in technology present us with the opportunity to build a brighter tomorrow for everyone," she said. "These students are committed to shaping the future of work by combining human potential with intentional innovation." 
Meghan Jester, director of career exploration at Roanoke, said, "It was truly inspiring to witness our students immerse themselves in the captivating domains of the future of work, the ever-evolving dynamics of the workplace, and the transformation of the workforce. They left this program with newfound inspiration and a refined proficiency in harnessing their unique human skills within the realm of the professional world. PLACE is immensely grateful to have integrated the Future of Work Institute into the array of career-preparation opportunities available on campus this fall."
-The Salem Times-Register