by Brian Hoffman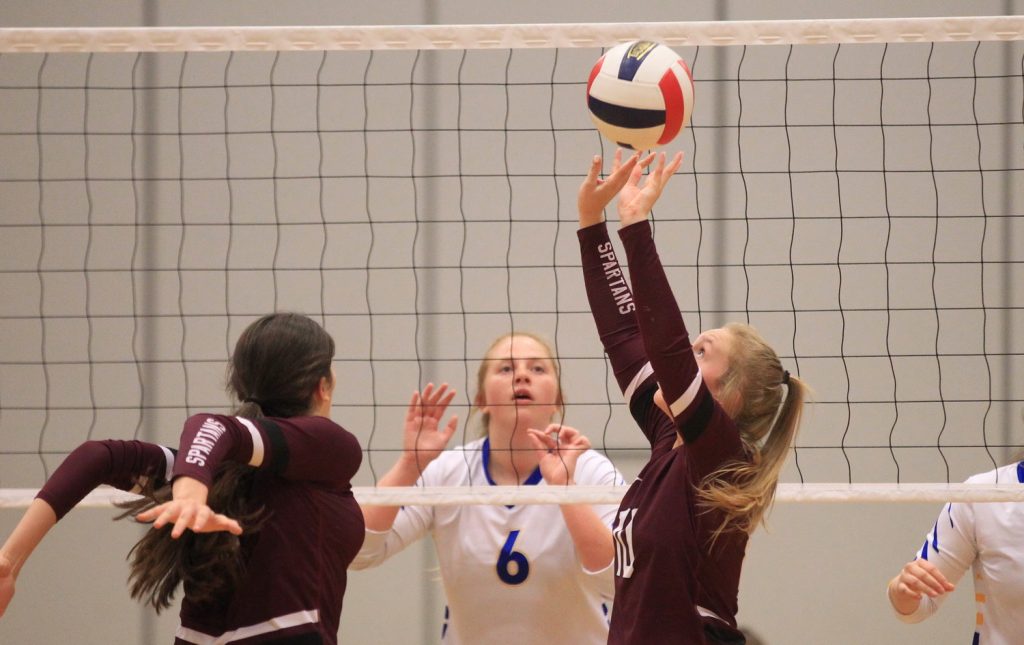 The Salem High volleyball team has just one match this week and it's "Senior Night." Salem seniors Mia Esworthy, Ella Walker, Reese Redford, Autumn Bailey, Kai Bowen and Sydney Price were to be recognized prior to the match with Pulaski County on Wednesday night.
Salem comes into the week at 10-9 after falling to Cave Spring in Salem last Thursday. The visiting Knights won in three sets, 25-16, 25-20 and 25-18.
Redford had six kills to lead the Spartans and she also had 16 digs. Walker had five kills and four blocks and Makenzie Board had 18 assists to go with three aces and nine digs.
Wednesday's match is the last of the regular season for the Salemites with the River Ridge District tournament set to begin next Wednesday, October 26.