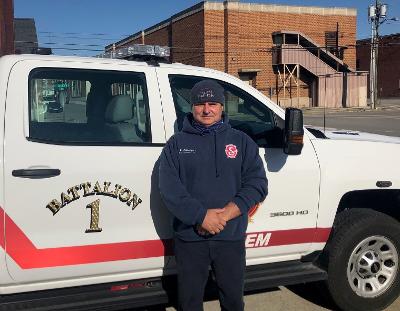 Shawn Nowlin shawn.nowlin@ourvalley.org
Tim Graham, Salem's longtime Fire & EMS Battalion Chief, retired earlier this month after more than 24 years with the department.
Wrote the Salem Fire & EMS Department on its Facebook page last Friday, "Battalion Chief Tim Graham worked his last shift with the Salem Fire & EMS Department today. Battalion Chief Graham is retiring after more than 24 years of service. He played a big part in starting the Salem Fire & EMS Department's Swift-Water Rescue Team and has instructed many classes for our department and other departments throughout Southwest Virginia. Tim has served as the Coordinator of the Technical Rescue Team since 2010 and has deployed as a team leader many times."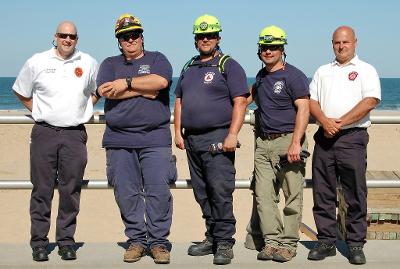 It continued, "Chief Graham has assisted with many station renovation projects, including the kitchen renovations at Station #2 and Station #3. Chief Graham has led many initiatives in the department, including installing satellites, weather stations, the city television station and installing mobile data terminals in all front-line fire apparatus. Tim has served as the CPAT Coordinator and a member of department's interview panel for many years. Chief Graham has been a great asset to the Salem Fire & EMS Department and his leadership will be missed by all. Thank-you Battalion Chief Graham and we all hope you have a long and happy retirement."
As of Wednesday morning, more than 400 people either commented, shared or liked the post.
Said Chief Prillaman, "There are not enough words to describe what BC Graham meant to the Salem Fire & EMS Department. Congratulations Tim and enjoy your well-earned retirement."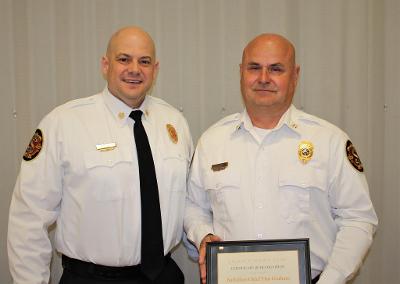 Colleague Gene File wrote, "Congratulations Tim. I enjoyed working with and for you. Your leadership has helped me and many others in the fire service. The times in the station had some laughable moments and was never expected from you. That's what made it so memorable. Good luck and I wish you well on your deserved retirement."