By Brain Hoffman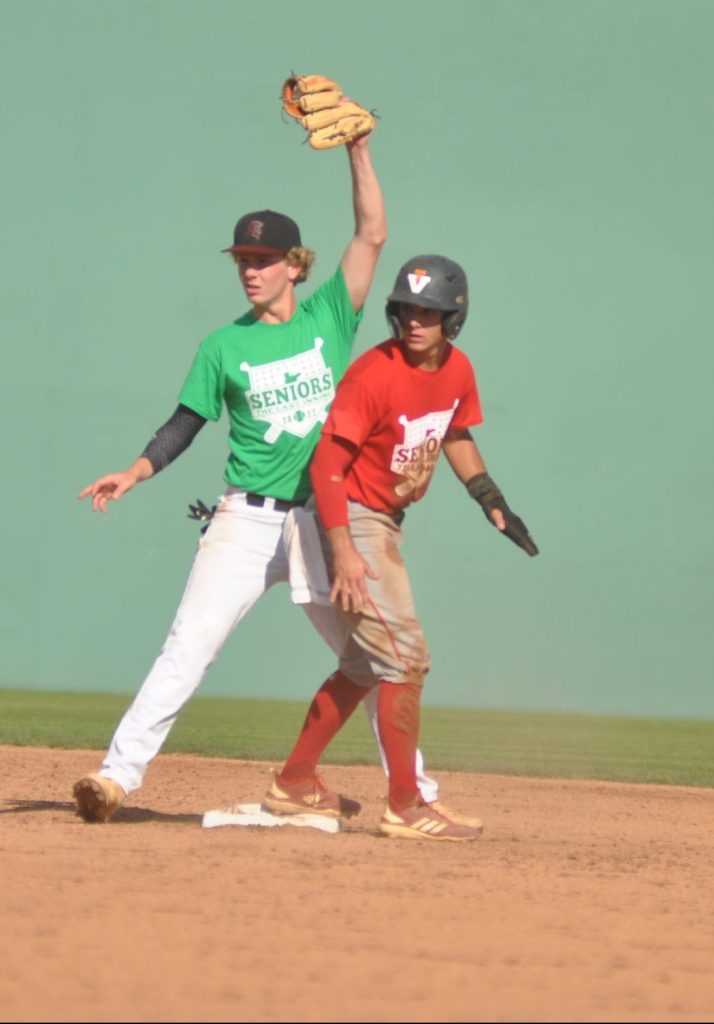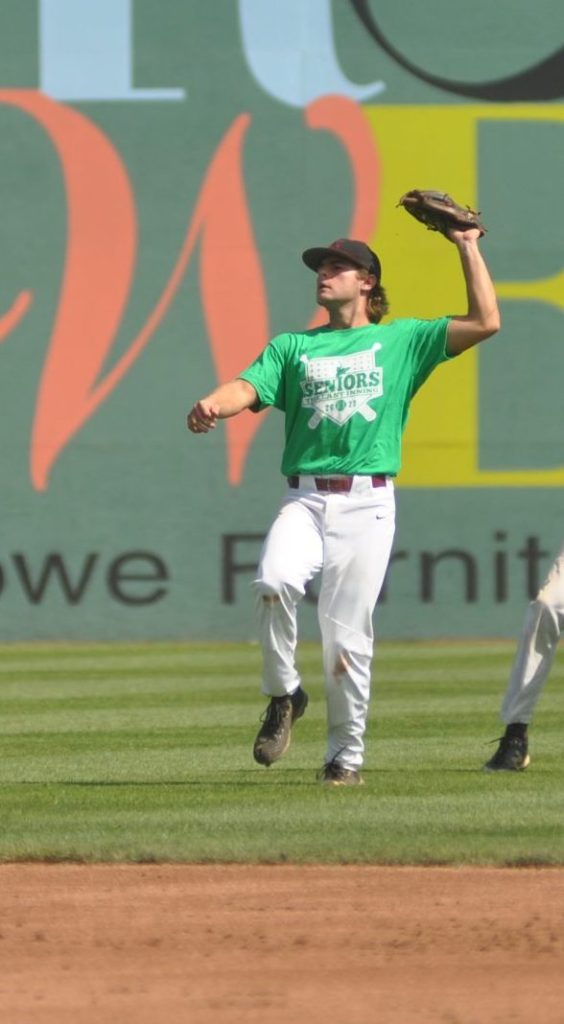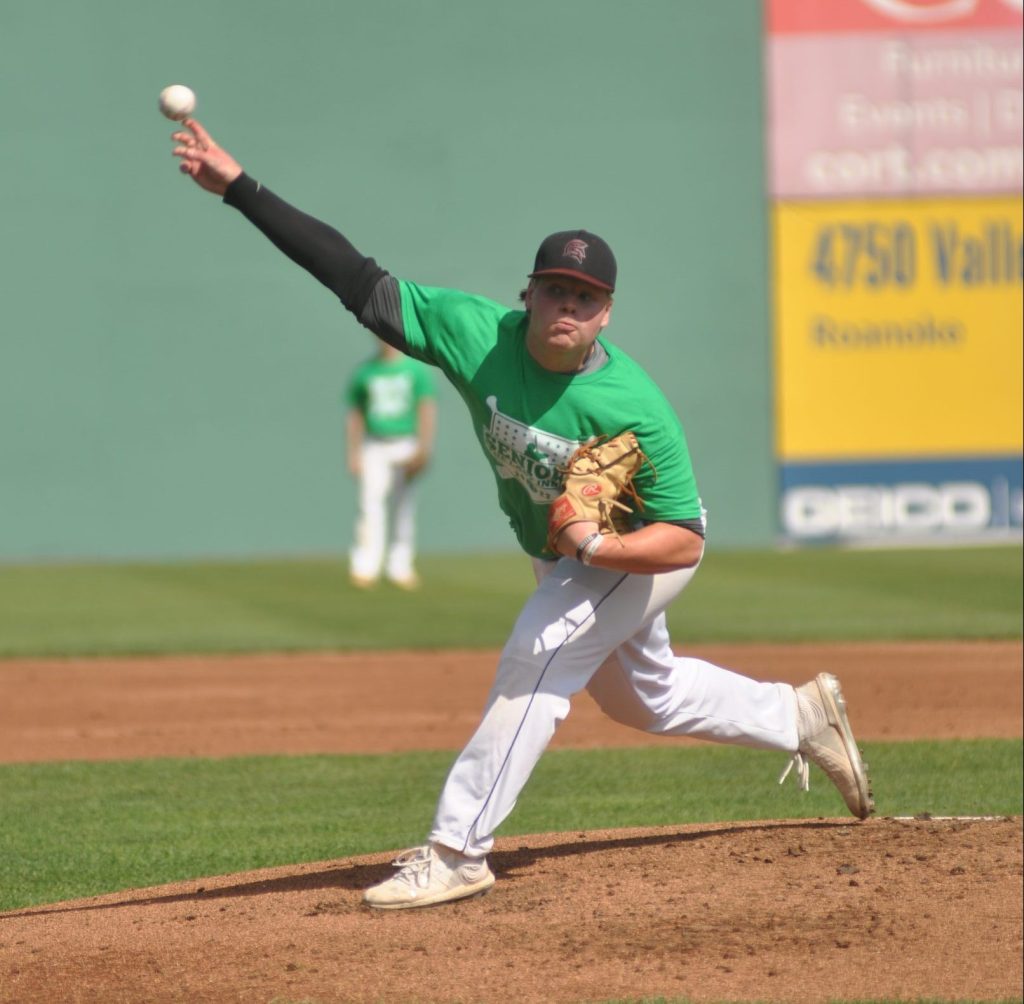 Salem Memorial Ballpark was the site of the annual "The Last Inning" baseball doubleheader last Saturday. The games featured graduated seniors from Roanoke Valley high schools split into four teams.
The games, sponsored by the Salem Red Sox and the Salem-Roanoke Baseball Hall of Fame, were initiated in 2020 when the coronavirus pandemic wiped out the spring high school baseball season. The games gave the seniors a chance to get on the field one last time, and it was so popular it was decided to make it an annual affair.
The first game was a rout, as the Green team beat the Red team 15-1. Several of the more accomplished pitchers for the Red team were not able to play and that accounted for the lop-sided score. The Green team consisted of players from Salem, Northside, North Cross and Auburn while the Red was comprised of Lord Botetourt, Franklin County, Alleghany and Smith Mountain Lake Christian Academy.
Salem's Eli Bowery, who is headed to Presbyterian College to play this fall, started on the mound for the Green team and picked up the win. Eli pitched two innings of hitless ball and struck out four. Salem's Hunter King had a long double and drove in a run Ben Bowers had a single, walked twice, stole a base and scored two runs.
In the second game the Navy Blue team, with players from Blacksburg, Christiansburg and Glenvar, defeated the Gray team 5-2. The Gray was stocked with Jefferson Forest, William Byrd, Hidden Valley, Eastern Montgomery and Cave Spring.
Glenvar's Clay Caldwell started on the mound for the Blue team and picked up a win with a scoreless first inning of work. He retired all three batters he faced, fanning two and getting a fly out to center. At the plate Clay was reached on an error and walked, scoring both times. Will Underwood and Jake Veverka also represented Glenvar. Underwood was one-for-three at bat with a stolen base and Jake was hit by a pitch on two consecutive at bats.