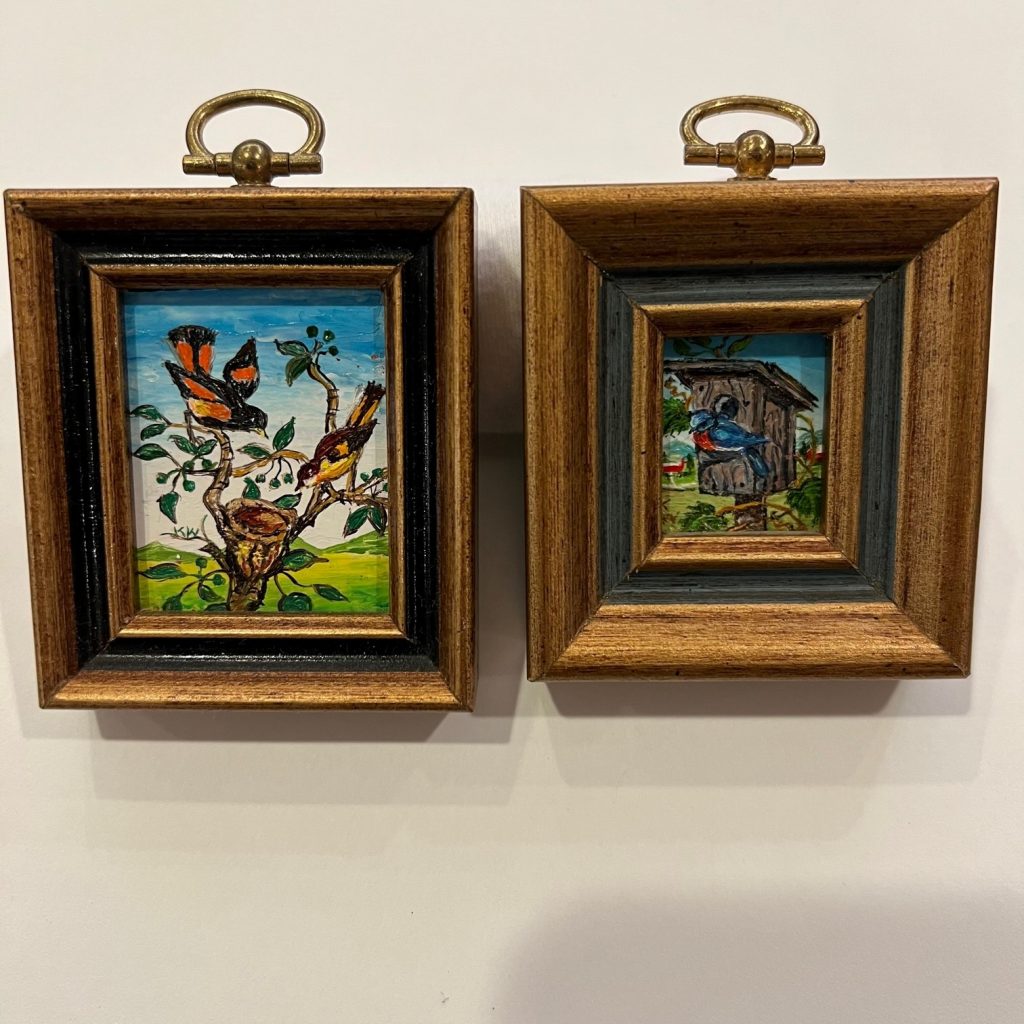 These beautiful paintings depict two different bird scenes, one with a couple of birds and their nest and one with a bluebird on a birdhouse.  What is incredible about these pieces is that they are less than 3 inches tall!  They were painted by Salem artist Kate Woods.  She created these miniature oil paintings with her reference images of the birds on the back, resulting in a double-sided piece of art.
Kate Woods was an influential artist in Salem during the mid to late 20th Century.  She was best known for her miniature oil paintings, like the ones pictured.  She was a founding member of Art in the Alley, a Salem tradition for many years where artists came together to showcase and sell their art.
You can see some of Kate Wood's miniature paintings on display this weekend as part of the Salem Museum's Hands-On History Saturday program.  
In April, the Hands-On History theme is "Art of Spring," featuring works of five Salem artists.  On Saturdays, visitors can pull on a glove and touch a piece of history with their own hand.  Salem Museum is open Tuesday-Saturday 10 a.m.-4 p.m. and located at 801 E. Main St.