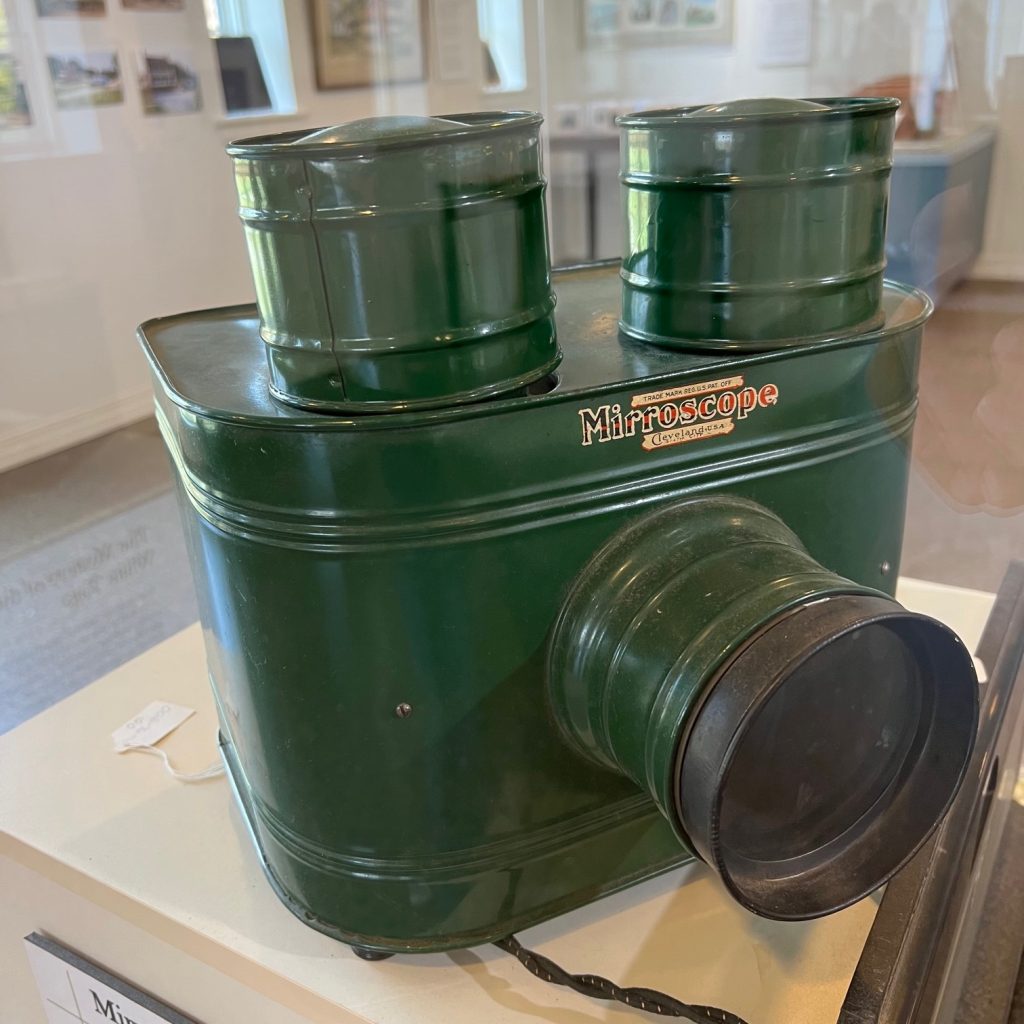 Projectors are a common device today, found in movie theaters, classrooms and even living rooms. Their history may go back further than people realize.
Mirroscopes, like this one pictured from 1913, were an early form of projector. Families used them to look at pictures and postcards, and teachers used them for lessons by showing images of historical locations or scientific experiments.
Mirroscopes used light bulbs inside the machine to illuminate an image, which was then projected through the lens. The chimneys on top let heat from the lightbulbs escape without allowing light into the device. While mirrorscopes were not very common, their technology influenced later projectors.
This mirroscope is currently on display as part of the Salem Museum's feature exhibit "Cheers for 30 Years: the 30-Year History of the Salem Museum!"
"Cheers for 30 Years" celebrates the Salem Museum's 30th Anniversary this year with a look back at artifacts and the stories they tell, now preserved in the Museum's collections. Some favorite, but rarely seen, objects are on display. The Salem Museum is open Tuesday through Saturday from 10 a.m.-4 p.m. and located at 801 E. Main St. The Salem Museum opened in the Williams-Brown House in 1992.