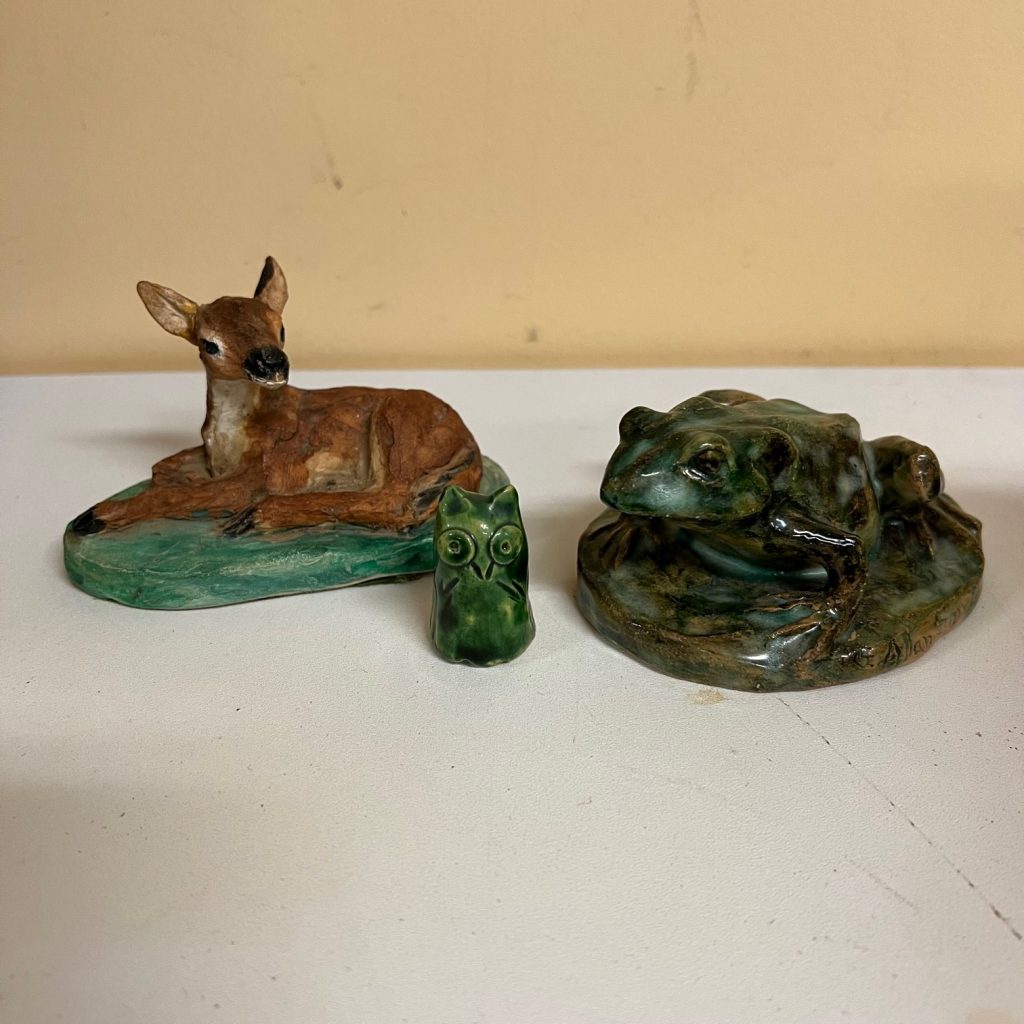 A highlight of the year for Salem artist Grace Smyth, Jr. (1907-1994), was working as a fire ranger in Virginia's forests, watching for wildfires. She enjoyed being close to nature and teaching children about the world around them. She spent her lifetime painting and sculpting the wildlife around her.
These sculptures are a small sampling of her art that is a part of the Salem Museum's collections. See these pieces and other curious objects this weekend as part of the Salem Museum's Hands-On History Saturday program. This month, Hands-On History highlights "Ghostly Possessions," items relating to this year's Ghost Walk characters. On Saturdays, visitors can pull on a glove and touch a piece of history with their own hands.
Learn more about Grace Smyth! This year, she will be one of the notable Salem residents featured in the Salem Museum's 24th Annual Ghost Walk. The event takes place Oct. 6-8. Tours leave the Salem Museum every fifteen minutes from 6 to 8 p.m. Tickets are $10 for adults, $5 for students of any age, and free for children three and younger. Purchasing tickets in advance is recommended. Tickets are available now at the Salem Museum and online at SalemMuseum.org.