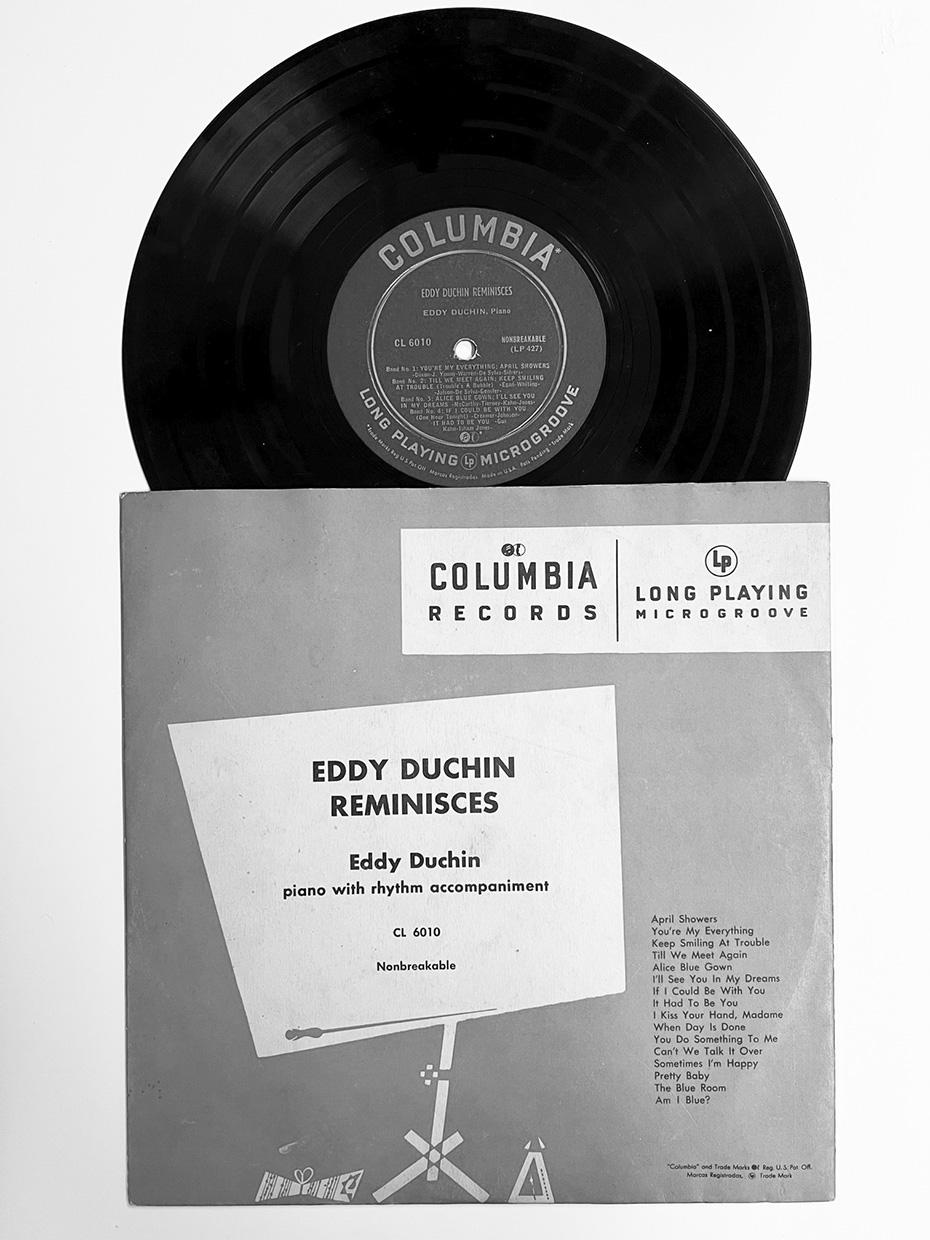 This vinyl record may not appear to be very significant at first glance, but it is actually an important part of music history.  This record, in its pink cover with a simple design, is from the second ever printing of 33rpm records!
When discussing vinyl albums today, 33rpm records are the standard everyone refers to.  They were introduced in 1948 by Colombia Records, replacing the old phonograph records.  They picked the top artists of the time to promote the new format.  This included many jazz artists, like Eddy Duchin who was a jazz pianist.
These "33s" were special because they could hold more than one song on each side of the disc.  Prior to their release, only shellac 78rpm phonograph records were available, which held one song per side.  The introduction of "33s" revolutionized how people bought music, leading to 8-track tapes, cassette tapes, and eventually CDs!  The recent vinyl resurgence is also focused on 33rpm albums, which all began back with these early records. 
You can see this special vinyl record on display now at the Salem Museum. The Salem Museum is open Tuesday through Saturday from 10 a.m.-4 p.m. and located at 801 E. Main St.