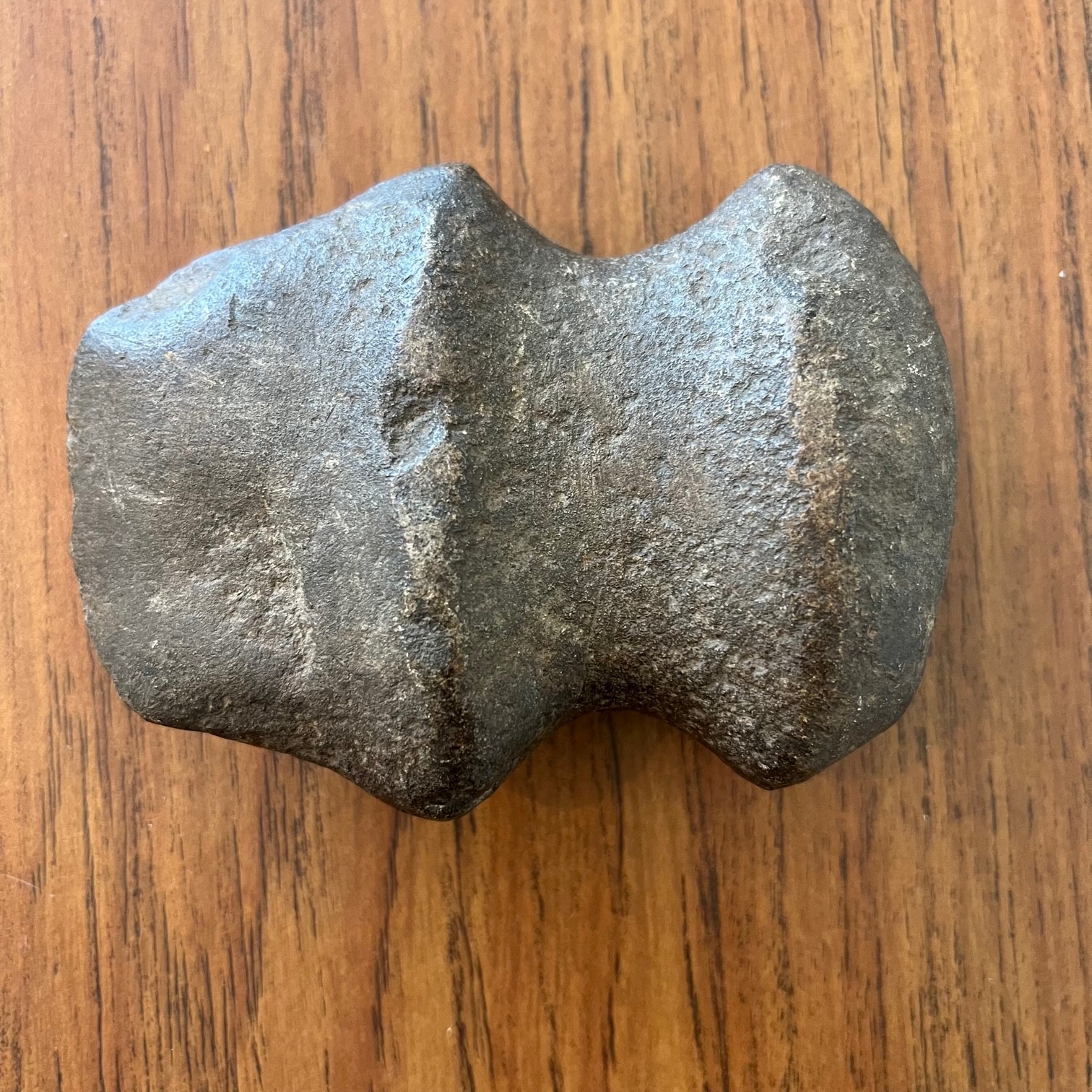 Long before any European people set foot in the Roanoke Valley, Native Americans called this area home.  They lived along the Roanoke River, building villages where they would grow their crops and return to after a day of hunting.
Today, we know where some of these villages were found thanks to archeologists.  They can find items, like this stone tool, which were left behind.  This was an important tool because it had multiple uses.  It was an axe and shovel on the flat side, and a hammer on the round side.
Kids ages 6-13 can see this Native American stone tool this weekend during Summer Fun at the Salem Museum!  
Join the Salem Museum on July 1 and 5 for "Native Americans at the River."  Meet at the park (TBA) to explore the history of the Virginia Indians who lived here long before us.  Learn how we know where they lived and what their lives were like.
All programs are free!
Each hour-long program will be held on Saturdays and Wednesdays at 11 a.m. and again at 2 p.m.  The content will be the same at both times each day.  RSVP Required.  Call 540-389-6760 or email garrett@salemmuseum.org to register.  See SalemMuseum.org for more details.