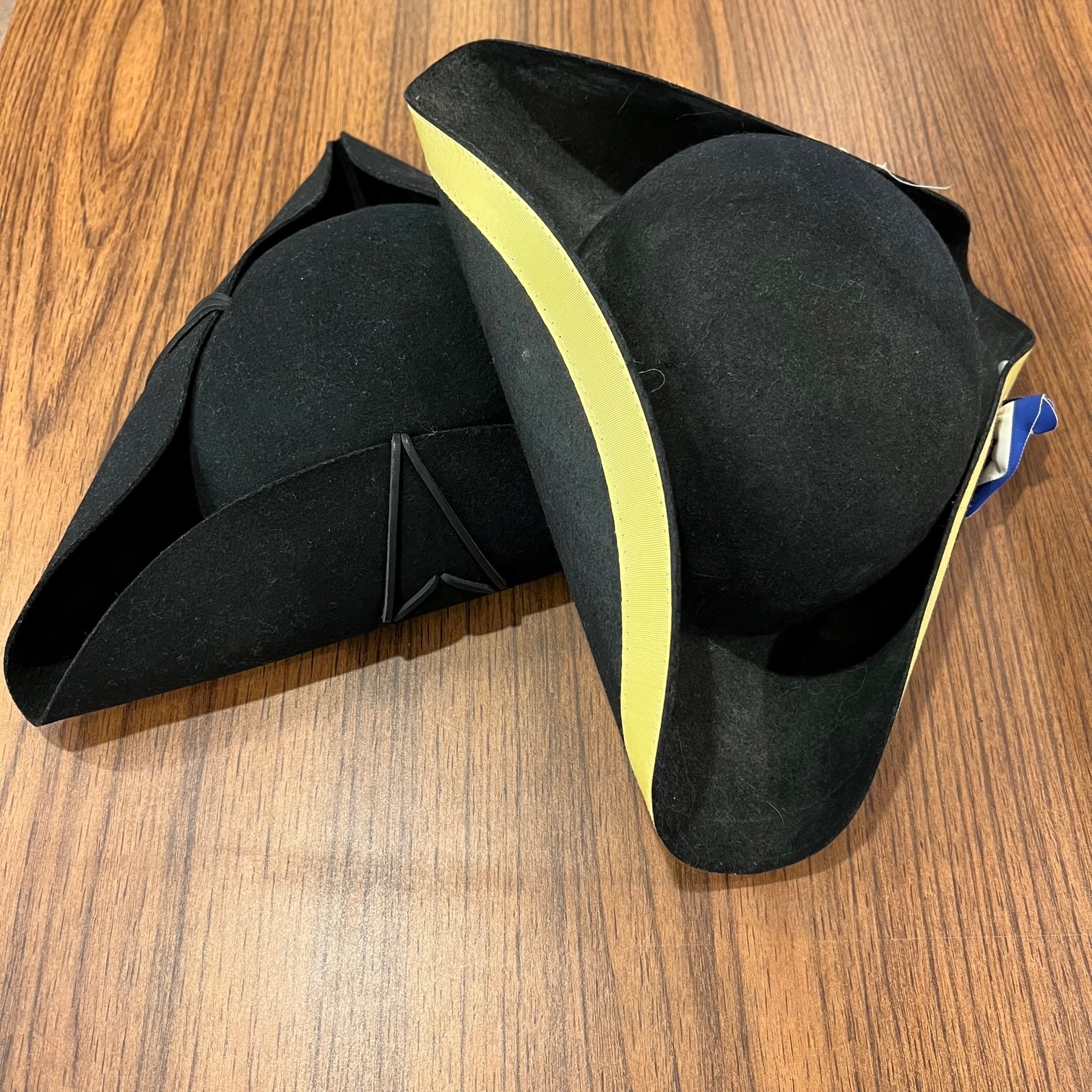 The tricorn hat is an iconic fashion from the 1700s.  
Before these tri-corner hats, hats were usually tall with large brims.  As wigs became important status symbols, hats became smaller with folded brims to better show them off.  This design also kept soldiers' hats safe from the fire of their guns.  Shortened hats were easier to hold under an arm when inside buildings.  These factors gave tricorns their distinct size and shape that is synonymous with the Colonial Era.
You can see these tricorn hats this weekend at the Salem Museum during Colonial Living History Day. 
Join the Salem Museum on Sept. 2 from 10 a.m.-4 p.m., when costume interpreters will take visitors back to the Colonial Era in Southwest Virginia with a full day of living history. Colonial re-enactors will demonstrate professions, trades, and crafts that were essential, and tell stories about the men and women who built a life on Virginia's frontier.  
At 11am there will be a talk about Andrew Lewis, Salem's famous colonial leader.  Garrett Channell, the Salem Museum's director of education, will share Andrew Lewis' story, the role he played in the French and Indian War, and how his actions during the Revolutionary War helped secure the Colonies' independence.