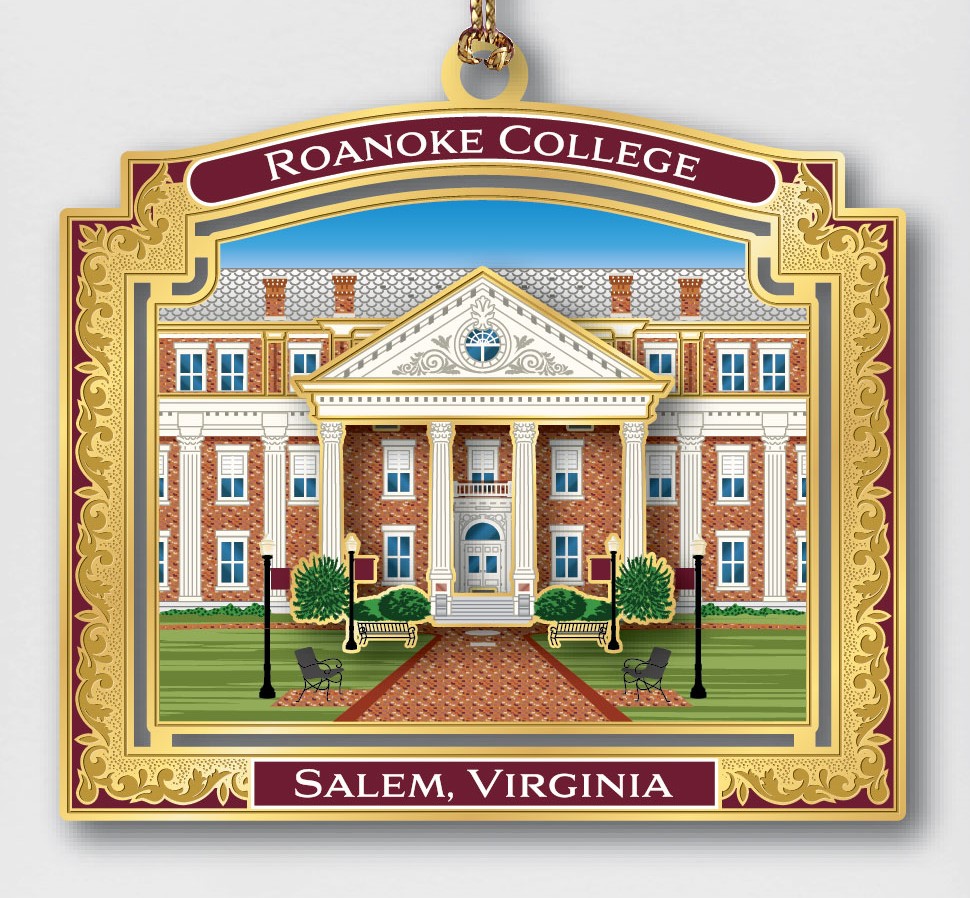 The tradition continues! Since 2012, the Salem Museum has become known for its annual ornament celebrating favorite places in Salem. This year's ornament depicts the Roanoke College Administration Building, the oldest building on campus.
Roanoke College got its start in 1842 in Augusta County, Virginia, but was relocated to Salem in 1847. Everything the school owned was loaded into a single covered wagon for the trip. Main Building—as the Administration Building was then known—was constructed in 1848. Originally providing living and learning space, Main Hall saw several expansions in its first 50 years. Today, "Admin" is listed on the National Register of Historic Places, and is home to the Offices of the President, the Dean, and various other administrative functions.
Ornaments from past years that are still in stock include: the Old Courthouse/Roanoke College West Hall, General Andrew Lewis, Andrew Lewis High School, Lake Spring Park Gazebo, Carver School, Preston Place, Salem Farmers Market, and the Salem Museum. Ornaments are $25, including tax. The Museum Shop also carries books on local and regional history, plus holiday decorations, home décor and old-fashioned toys.