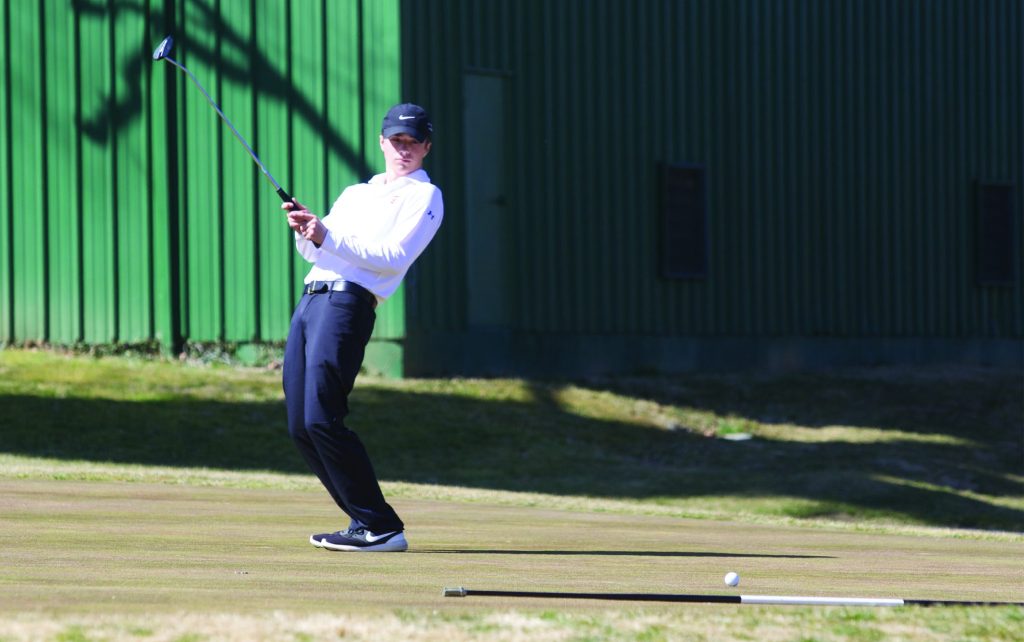 Salem's score went down but their position went up in Monday's River Ridge District golf match at the Hunting Hills Country Club course.
Last week Salem tied for third with a 320 at Thorn Springs, and Monday the Spartans brought their total down to 315. However, that was only good for fourth as Cave Spring shot a 299, Blacksburg shot 302 and Hidden Valley came in at 306.
"I like the fact that our scores keep getting lower," said Salem coach Thad Snyder.
Alex Rhea and Macy Johnson had the low scores for Salem with 77 each. Hunter King shot 79 and Trey Joyce had Salem's fourth best score with an 81 on the par 70 Hunting Hills course.
Next Monday the tour goes to the Hidden Valley Country Club in Salem.