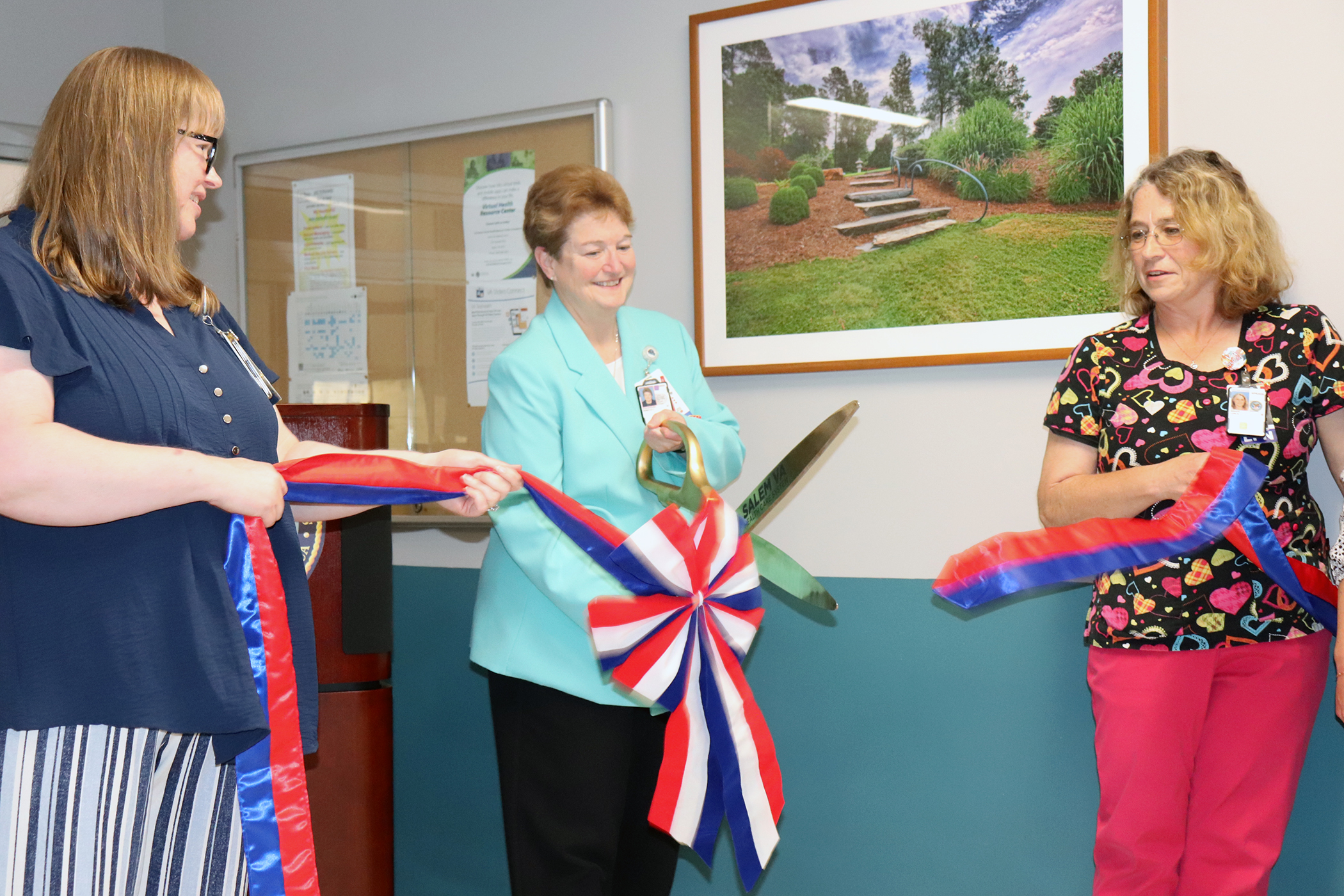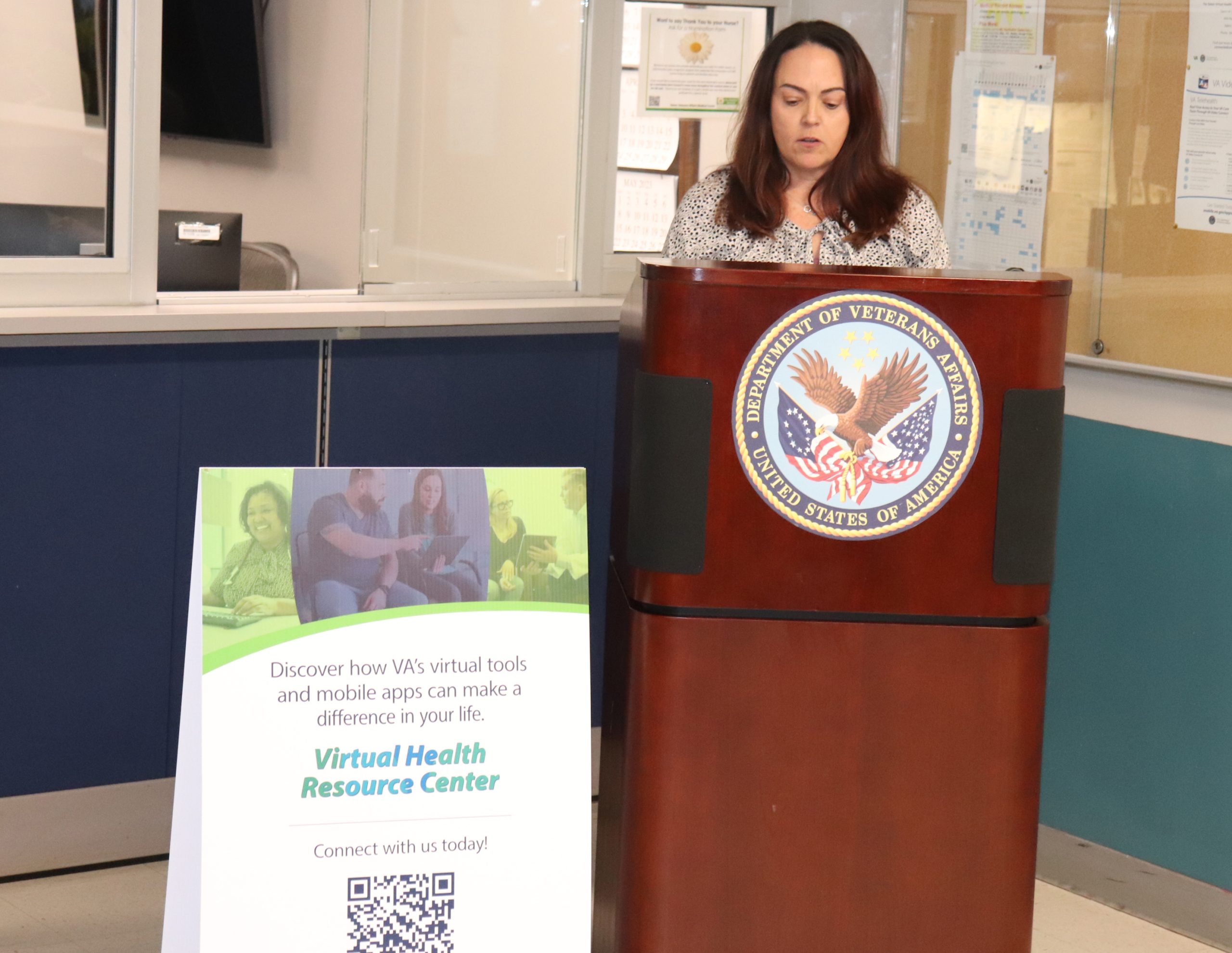 Aila Boyd
aboyd@mainstreetnewspapers.com
A new Virtual Health Resource Center that will allow veterans a place to stay up to date on the various apps and virtual services that the VA has for veteran healthcare was opened at the Salem VA Medical Center last week. A ribbon-cutting ceremony was held to mark the occasion. 
Lindsay Gill, telehealth coordinator for the Salem VA Healthcare System, said the VA has been a leader in virtual care since 2017 and has more fully transitioned to virtual modalities since the pandemic started in 2020.
"With a large rural population in Southwest Virginia, we are able to use virtual tools to help reach Veterans who might otherwise have to drive a couple hours to reach the main medical center," she said. "With programs like VA Video Connect, virtual health apps, and telehealth facilities throughout the area, we are able to serve Veterans in a way that's more convenient to them while still offering them exceptional health care."
The system noted the Virtual Health Resource Center will be operated by trained medical staff who will be able to help veterans with the variety of resources available and walk them through some of the technology needed to get up and running.
"We take our mission of caring for those who have borne the battle very seriously," Rebecca Stackhouse, executive director of the Salem VA HCS, said. "Using technology is a staple now and we're taking advantage. The VHRC will be a hub for all Veterans to incorporate virtual tools into their healthcare programs."